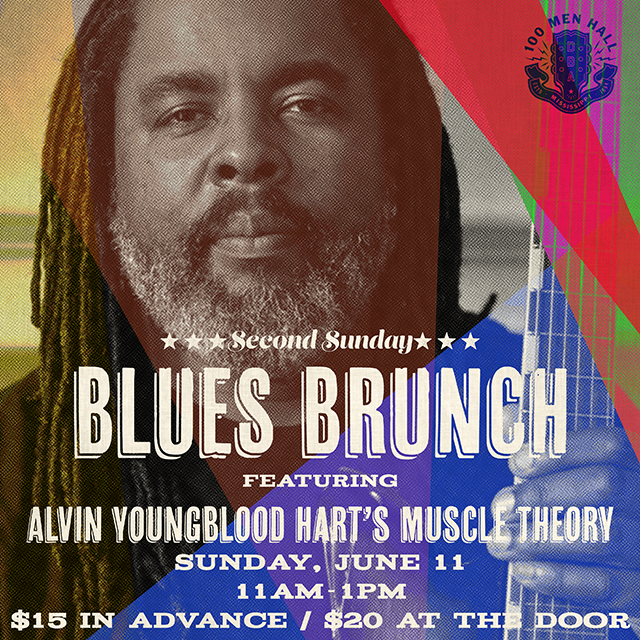 Second Sunday Blues Brunch - Alvin Youngblood Hart's Muscle Theory
The 100 Men Hall held its first Second Sunday BLUES BRUNCH that featured the best of blues music and the finest in dining all served in a historical setting. Sunday, June 11, from 11-1PM, the first installment of BLUES BRUNCH featured blues guitar master Alvin Youngblood Hart's Muscle Theory, with brunch for purchase by Big Bertha's Kitchen and Catering. 
Alvin Youngblood Hart is one of the world's foremost practitioners of country blues, and a faithful torchbearerfor the 1960s and 1970s guitar rock. He was born in Oakland, California, in 1963, and spent part of his youth in Carroll County, Mississippi, where he was influenced by the Mississippi country blues performed by his relatives. Bluesman Taj Mahal once said about Hart: "The boy has got thunder in his hands." 
The historic 100 Men Hall is a 501c3 nonprofit organization (Hundred Members Debating Benevolent Association), supported by tax deductible donations. Additional information about the venue's history and other activities can be found on the100menhall.com or by emailing 100menhall@gmail.com.