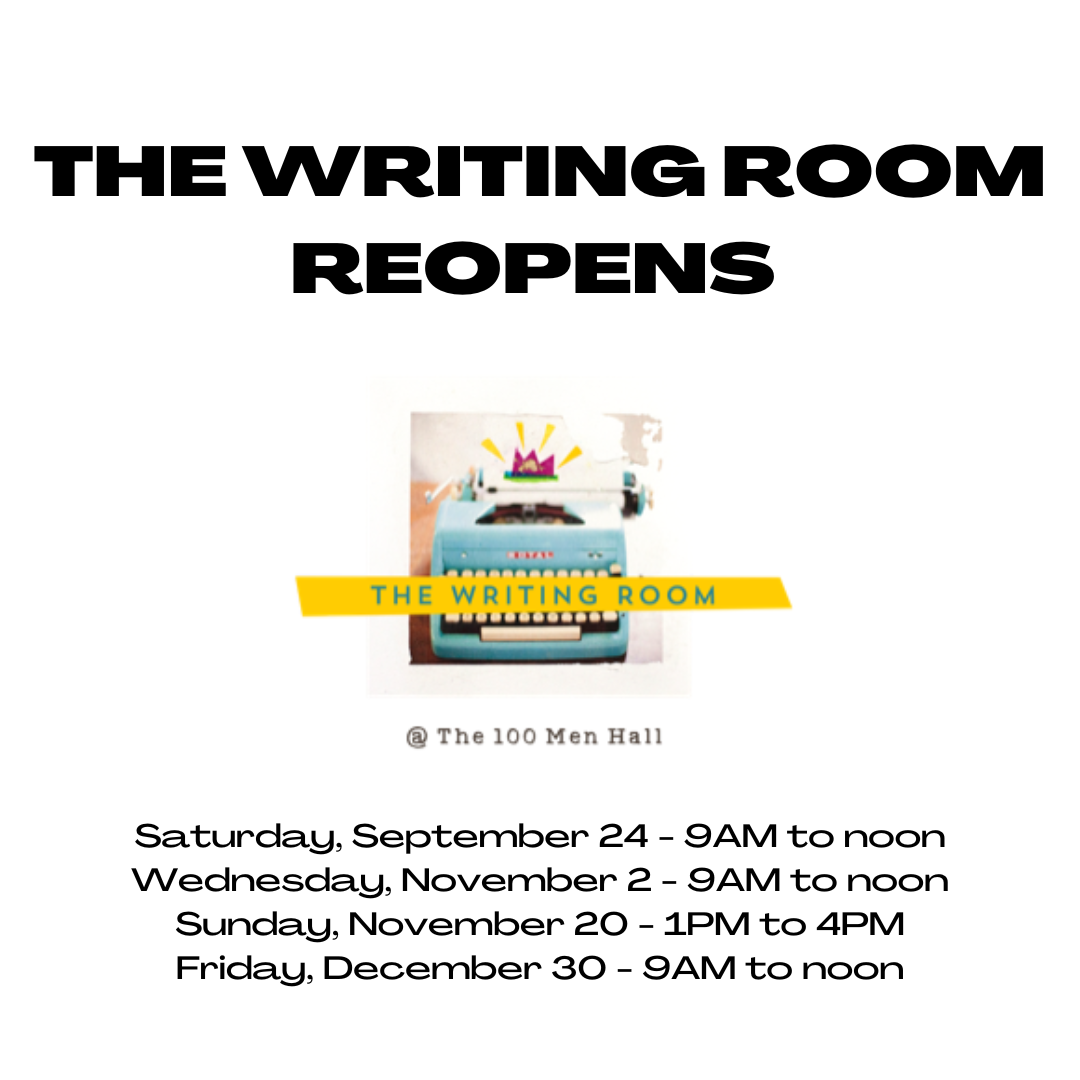 The Writing Room REOPENS
The Writing Room at the 100 Men Hall REOPENS with some exciting changes.
Monthly from September through December 2022, we'll gather in a storied place to write our stories. Author Ellen Morris Prewitt will be in residence leading the group. Ellen will share tips for using the concrete experience of place to unlock our individual stories. Come to one session or all four sessions and write together in a supportive group. Writers of all levels welcome. 


Ellen was the Peter Taylor Fellow at the Kenyon College Summer Writing Program. She writes both fiction and nonfiction. Her short stories have twice been nominated for Pushcart Prizes; one of her essays was included in Sue Silverman's guide on writing memoir as an example of how to use metaphor. Ellen has conducted many writing workshops, including facilitating for eight years a weekly writing group of men and women living on the streets. 


The cost is FREE.


The place will stay the same - 100 Men Hall - but time and dates will change each month. 


Please join us for these upcoming dates, bringing whatever you choose to write with:


Saturday, September 24 - 9AM to noon
Wednesday, November 2 - 9AM to noon
Sunday, November 20 - 1PM to 4PM
Friday, December 30 - 9AM to noon