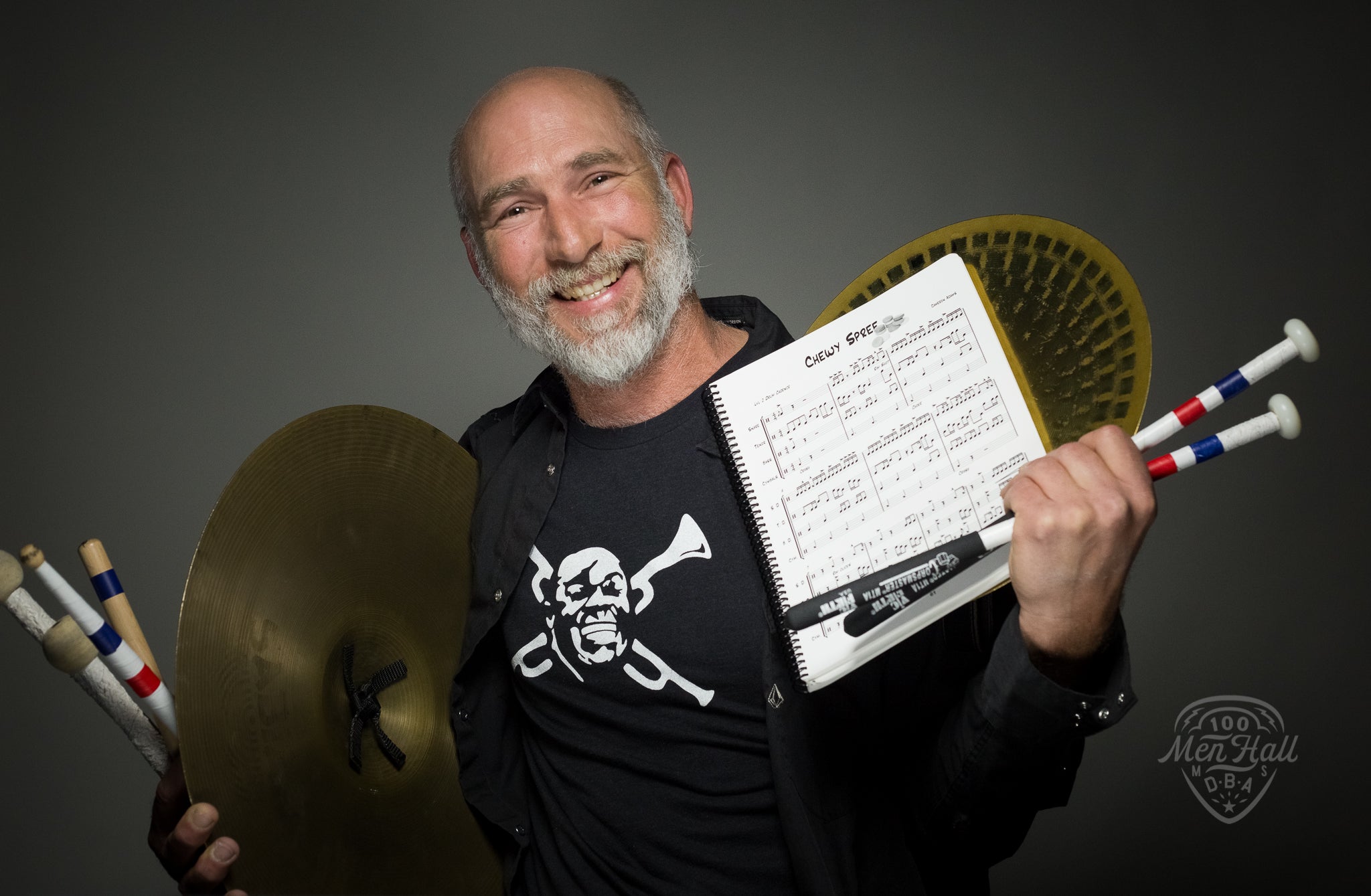 Brian Wilemon
DAY 149 Brian Wilemon photographed exclusively for the 100 Men Hall People Project (100MHPP). 
Brian Wilemon is the founder and director of the The Bay Ratz Marching Battery, a 501c3 organization, which is a group of kids of all ages who have one thing in common - they all like to bang on stuff. Its history with the 100 Men Hall is the Marching Battery has led the Dolly Should second line to the Hall for the After Party during the January festival.  
(Photo by: Gus Bennett | The 100 Men Hall People Project) 
____________ 
100MHPP RIGHTS USAGE TERMS: This official 100 Men Hall People Project (100MHPP) photograph is made available only for publication by news organizations and/or for personal use printing by the subject(s) of the photograph. The photograph may not be manipulated in any way and may not be used in commercial or political materials, advertisements, emails, products or promotions that in any way suggests approval or endorsement by the 100 Men Hall People Project or Rachel Dangermond.  
© 2019 The 100 Men Hall People Project (100MHPP) 
#100MenHall #100MenHallPeopleProject #mgcnha #heritagearea #GusBennett #Mississippi