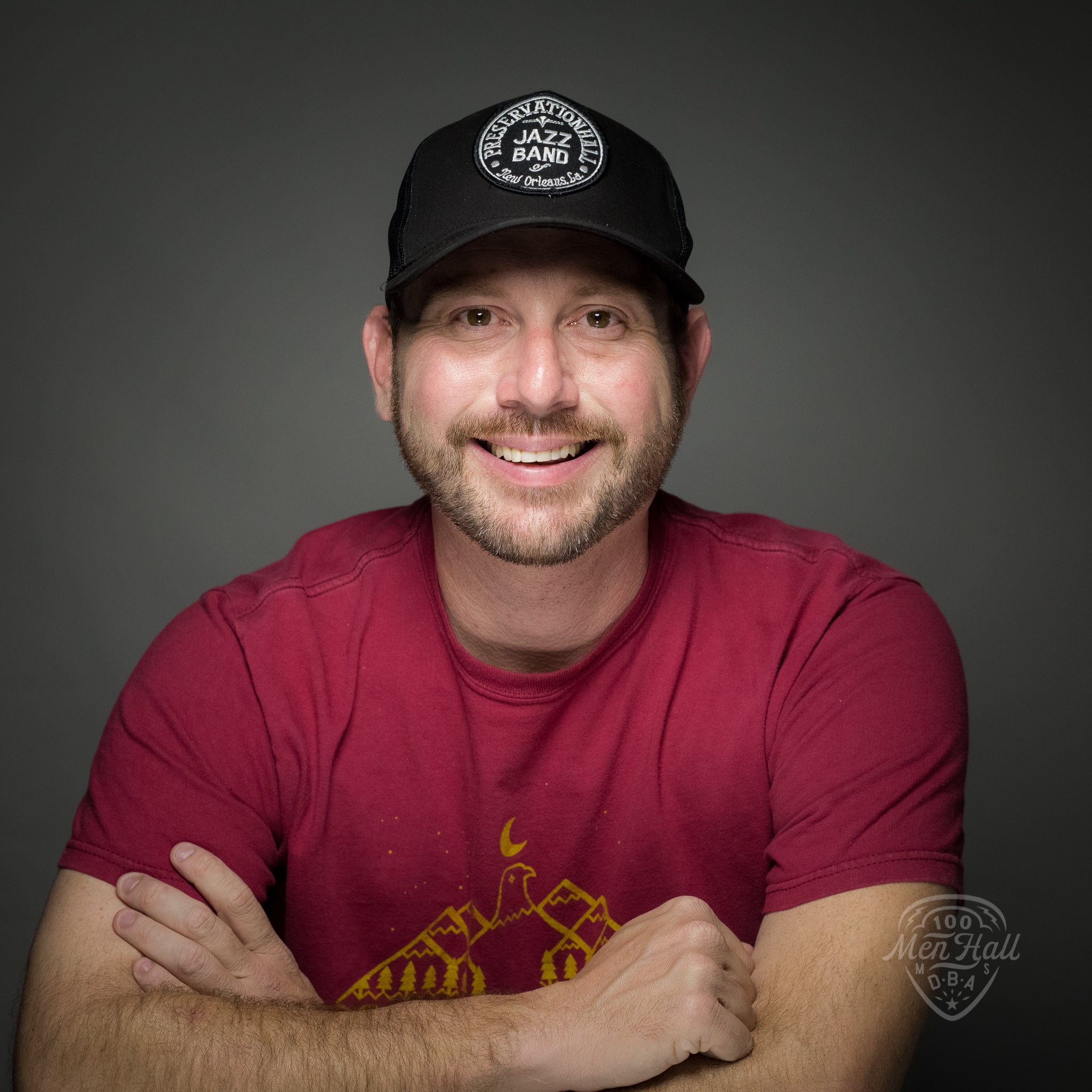 Chris Vignes
DAY 231 Chris Vignes photographed exclusively for the 100 Men Hall People Project (100MHPP). 
Over a decade ago I heard about the Blues Marker. I was looking at the blues trail marker from the popular ones to the ones off the beaten path. I've seen over a hundred of them. There is one in downtown Los Angeles I've seen. I went to Delta State from Hattiesburg. A buddy called me and said go to Tutwiler and I went and Robert Plant was there. I spent half a day with him there. He stayed and spoke. It was really neat. We all went over to the community center where he handed out the cake. W.C. Handy Encounters the Blues. We now have a marker in Gulfport that brought in Jaimoe, a founding member from the Allman Brothers; he was in before Greg. I've been here a dozen times but not for a late night music event but it's a magical place. I bring people here all the time. I went on a Rotary trip to Australia and the Hall is one of the pictures I showed.  
(Photo by: Gus Bennett | The 100 Men Hall People Project) 
____________ 
100MHPP RIGHTS USAGE TERMS: This official 100 Men Hall People Project (100MHPP) photograph is made available only for publication by news organizations and/or for personal use printing by the subject(s) of the photograph. The photograph may not be manipulated in any way and may not be used in commercial or political materials, advertisements, emails, products or promotions that in any way suggests approval or endorsement by the 100 Men Hall People Project or Rachel Dangermond.  
© 2019 The 100 Men Hall People Project (100MHPP) 
#100MenHall #100MenHallPeopleProject #mgcnha #heritagearea #GusBennett #Mississippi