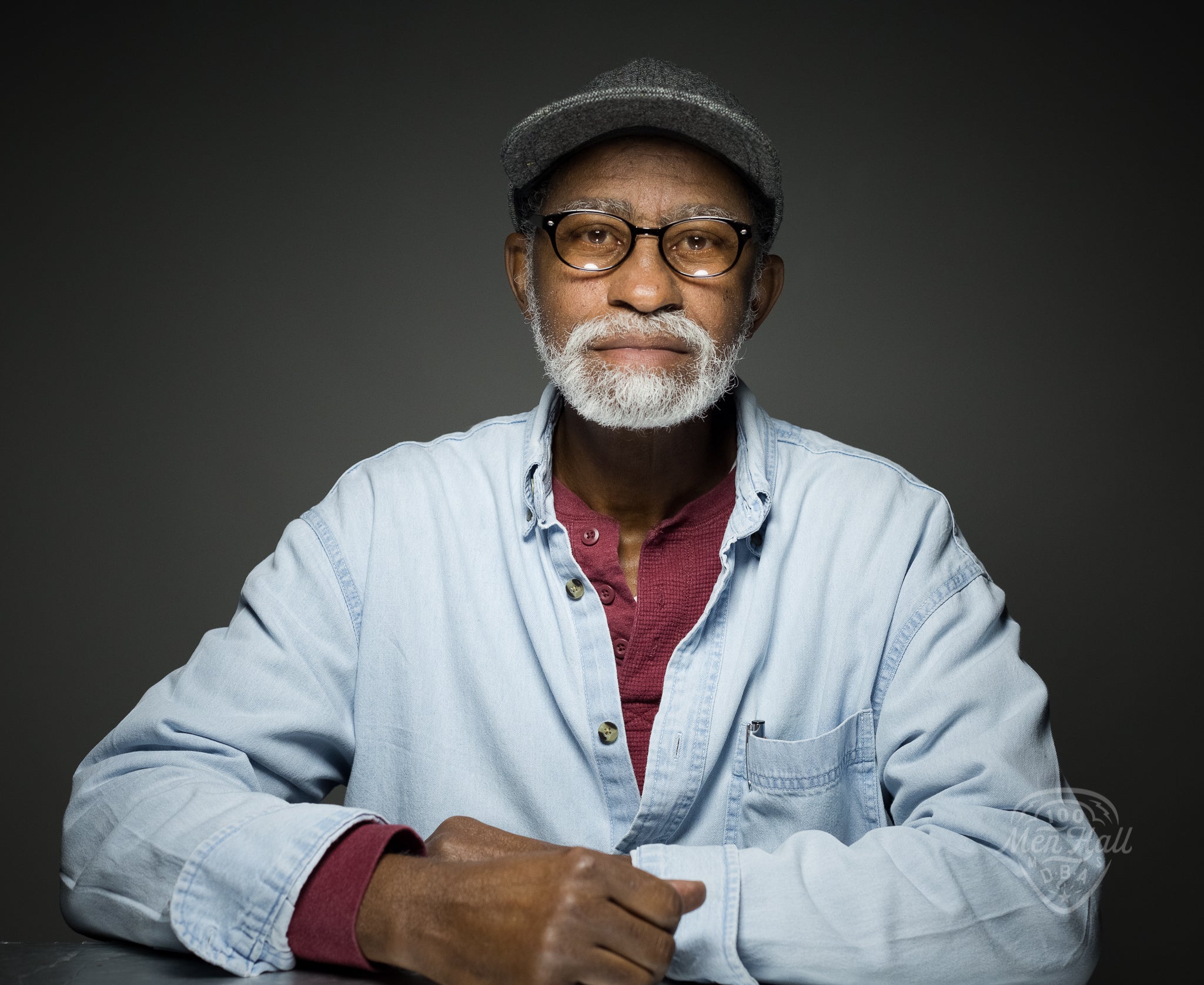 Clarence Harris
DAY 054 Clarence Harris photographed exclusively for the 100 Men Hall People Project (100MHPP).
My mother and them came, but I came as a teenager when we had to sneak in here on a Monday night. You couldn't come in when it first started, you'd have to let it get started, get crowded, they'd see you and put you out and you'd sneak back in. Kids learned how to dance in here. I'd come with my Aunt Joyce. This place was famous for Monday nights. All my cousins played music in the city, in New Orleans. In order to get the New Orleans big name groups they played there Friday and Saturday and sometimes Sunday and they would come out here and play Monday night at a real low rate. You could get the big name stars real cheap, probably paid them $100 to $150 if you paid that for big names. $25 a piece of the band members. I saw Fats Domino, Ernie K Doe, all the big names. Etta James, Irma Thomas, and Bo Diddley. My cousins played with a lot of those guys. The Neville brothers used to come through. Back when I was a kid in Bay Saint Louis and Waveland, it's probably one of the only small towns where Black and white lived in the same neighborhood. If you go into the same neighborhoods, we all fished and oystered together. They had their little differences. It's more segregated now then it was back then.
This building is known for the music and party side of it but the group of men were actually doing this because families didn't have insurance, they would give you a voucher to go get your medicine if you were a member of this organization. And if other people would need help, they'd help them. There was Hearts of Love in Waveland and it was also the same kind. They did more Gospel then the Blues. The land is still there, they tried to build it back after Camille, but it's just the land now. It was a little school for a long time. Ms. Juanita was teaching there.
My grandfather came here almost like a weekend home. He bought land here in the early 20s. He married my grandmother and had to move because my mom was kin to the Bourgeois and she was a white lady and her daddy did not approve of them so they had to move. He worked on the railroad.
(Photo by: Gus Bennett | The 100 Men Hall People Project)
____________
100MHPP RIGHTS USAGE TERMS: This official 100 Men Hall People Project (100MHPP) photograph is made available only for publication by news organizations and/or for personal use printing by the subject(s) of the photograph. The photograph may not be manipulated in any way and may not be used in commercial or political materials, advertisements, emails, products or promotions that in any way suggests approval or endorsement by the 100 Men Hall People Project or Rachel Dangermond.
© 2019 The 100 Men Hall People Project (100MHPP)
#100MenHall #100MenHallPeopleProject #mgcnha #heritagearea #GusBennett #Mississippi