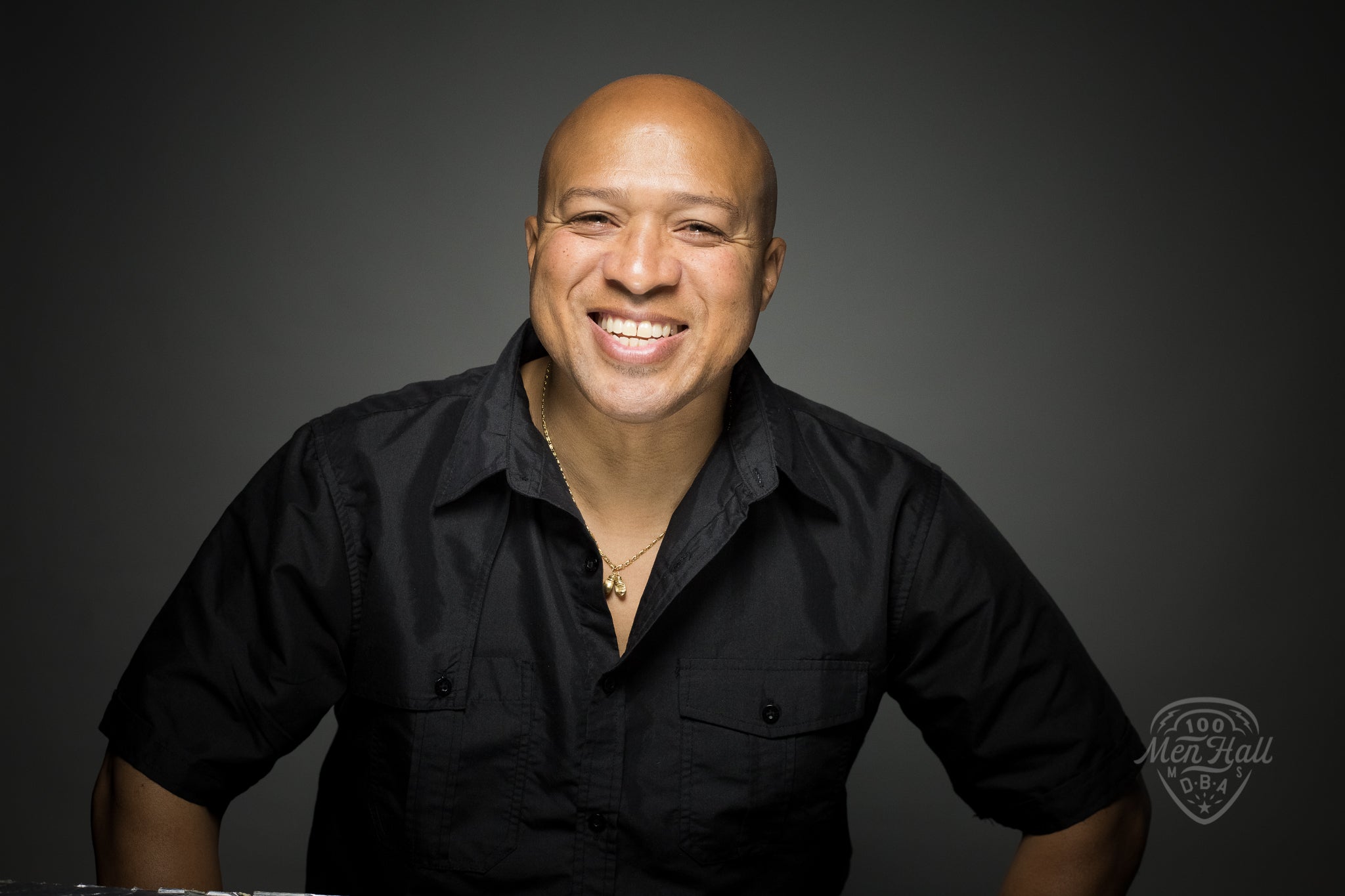 David Joseph
DAY 207 David Joseph photographed exclusively for the 100 Men Hall People Project (100MHPP). 
I don't remember the Hall so when people started talking about it now, I was asking where's it at and what is it? The person we speak to about history is Patrice Williams, my cousin. Patrice will say we had this land over here, your uncle had this over there, and so on. So I'm just finding all of this out this year. Greg Barabino was posting on Facebook about the Hall and so when I came down and was staying with my dad (Charles Joseph), I would hear them talking about it. I thought it was something in New Orleans. This is the first time I've been here. I used to go to school at St. Rose. I didn't even know there was racism here in Bay Saint Louis and started reading about in Biloxi where you couldn't go on the beach, but I don't remember it being an issue here. I remember when they integrated the schools and Blacks were on one side and whites on the other, but then when we would play, we'd all be together.  
(Photo by: Gus Bennett | The 100 Men Hall People Project) 
____________ 
100MHPP RIGHTS USAGE TERMS: This official 100 Men Hall People Project (100MHPP) photograph is made available only for publication by news organizations and/or for personal use printing by the subject(s) of the photograph. The photograph may not be manipulated in any way and may not be used in commercial or political materials, advertisements, emails, products or promotions that in any way suggests approval or endorsement by the 100 Men Hall People Project or Rachel Dangermond.  
© 2019 The 100 Men Hall People Project (100MHPP) 
#100MenHall #100MenHallPeopleProject #mgcnha #heritagearea #GusBennett #Mississippi