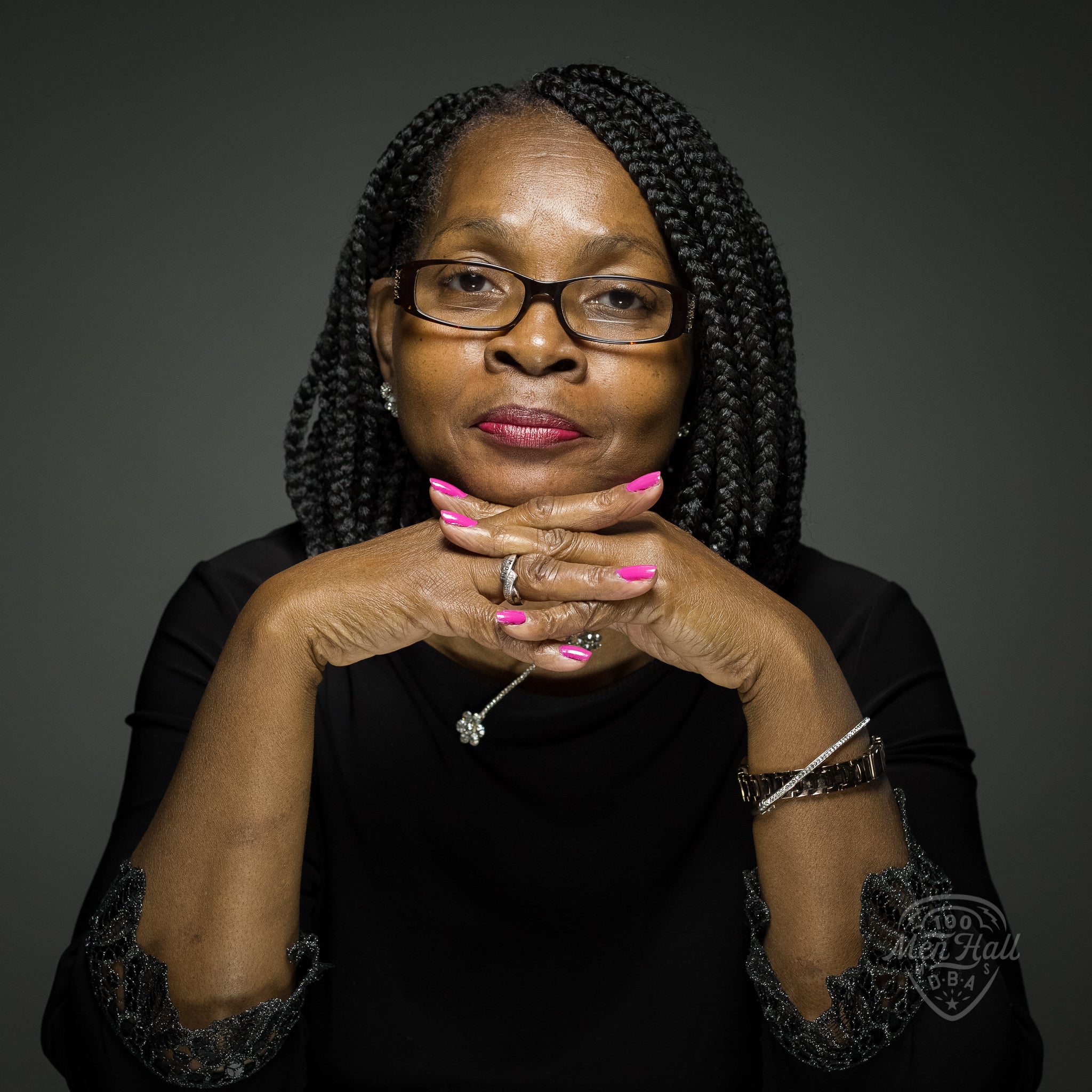 Dorothy Hall
DAY 069 Dorothy Hall photographed exclusively for the 100 Men Hall People Project (100MHPP).
The first time I knew about the Hall, I was about 15. There were dances down here and the band was Chocolate Milk. I wasn't allowed to go anywhere without my older brother, who was one year older. He would walk me here from State Street, which is not that far from Union. Most of the time the dances would start at 8PM and end at 1AM, but I wasn't allowed to stay that long. I could stay till about 10PM. This was my first dance ever, and the first time going somewhere on my own. I remember I had a crush on the drummer. He was from New Orleans. My classmates were all in here and they were allowed to stay longer. I had a good time. I was younger, and I would sneak through to get in. My little sister wasn't into the dancing and having a good time. I remember one night I snuck through the window and told her not to lock the window. That was when Chocolate Milk was coming again. When I was 25 years old, and it was still open but it wasn't being utilized, and three years ago they did recognize a lot of the jazz and blues musicians that came down.
(Photo by: Gus Bennett | The 100 Men Hall People Project)
____________
100MHPP RIGHTS USAGE TERMS: This official 100 Men Hall People Project (100MHPP) photograph is made available only for publication by news organizations and/or for personal use printing by the subject(s) of the photograph. The photograph may not be manipulated in any way and may not be used in commercial or political materials, advertisements, emails, products or promotions that in any way suggests approval or endorsement by the 100 Men Hall People Project or Rachel Dangermond.
© 2019 The 100 Men Hall People Project (100MHPP)
#100MenHall #100MenHallPeopleProject #mgcnha #heritagearea #GusBennett #Mississippi