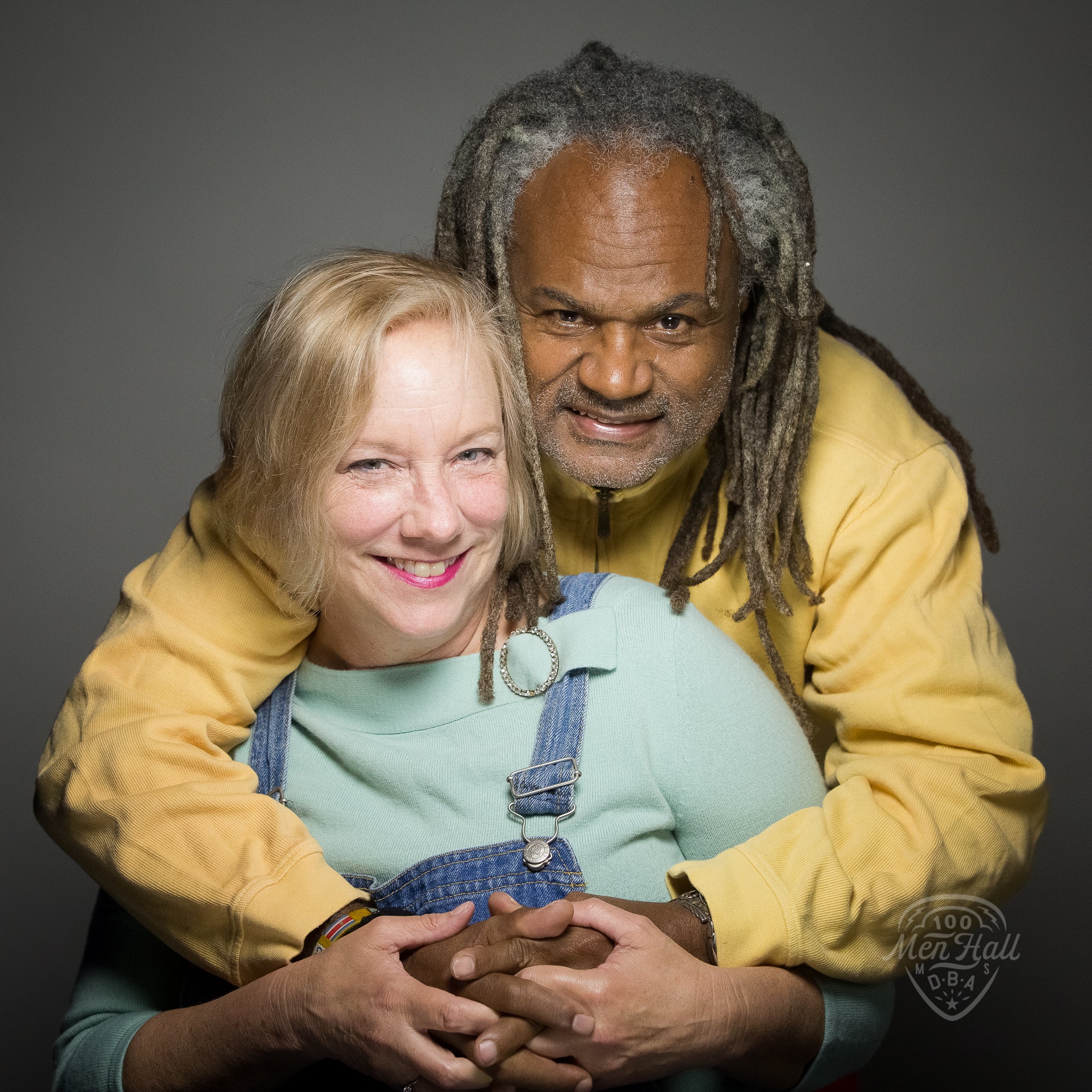 Edwin and Denise White
DAY 012 – Edwin and Denise White photographed exclusively for the 100 Men Hall People Project (100MHPP).
Denise – We didn't move here until four and half years ago, and Edwin had moved here nine months before that. The first time we came was New Year's Eve. We weren't married but had known each other 24 years, and I didn't know how people around here would accept us. We came to see Little Freddie King, and I looked around and thought okay, it's okay, and we got married. I felt connected to this community.
(Photo by: Gus Bennett | The 100 Men Hall People Project)
____________
100MHPP RIGHTS USAGE TERMS: This official 100 Men Hall People Project (100MHPP) photograph is made available only for publication by news organizations and/or for personal use printing by the subject(s) of the photograph. The photograph may not be manipulated in any way and may not be used in commercial or political materials, advertisements, emails, products or promotions that in any way suggests approval or endorsement by the 100 Men Hall People Project or Rachel Dangermond.
© 2019 The 100 Men Hall People Project (100MHPP)
#100MenHall #100MenHallPeopleProject #mgcnha #heritagearea #GusBennett #Mississippi