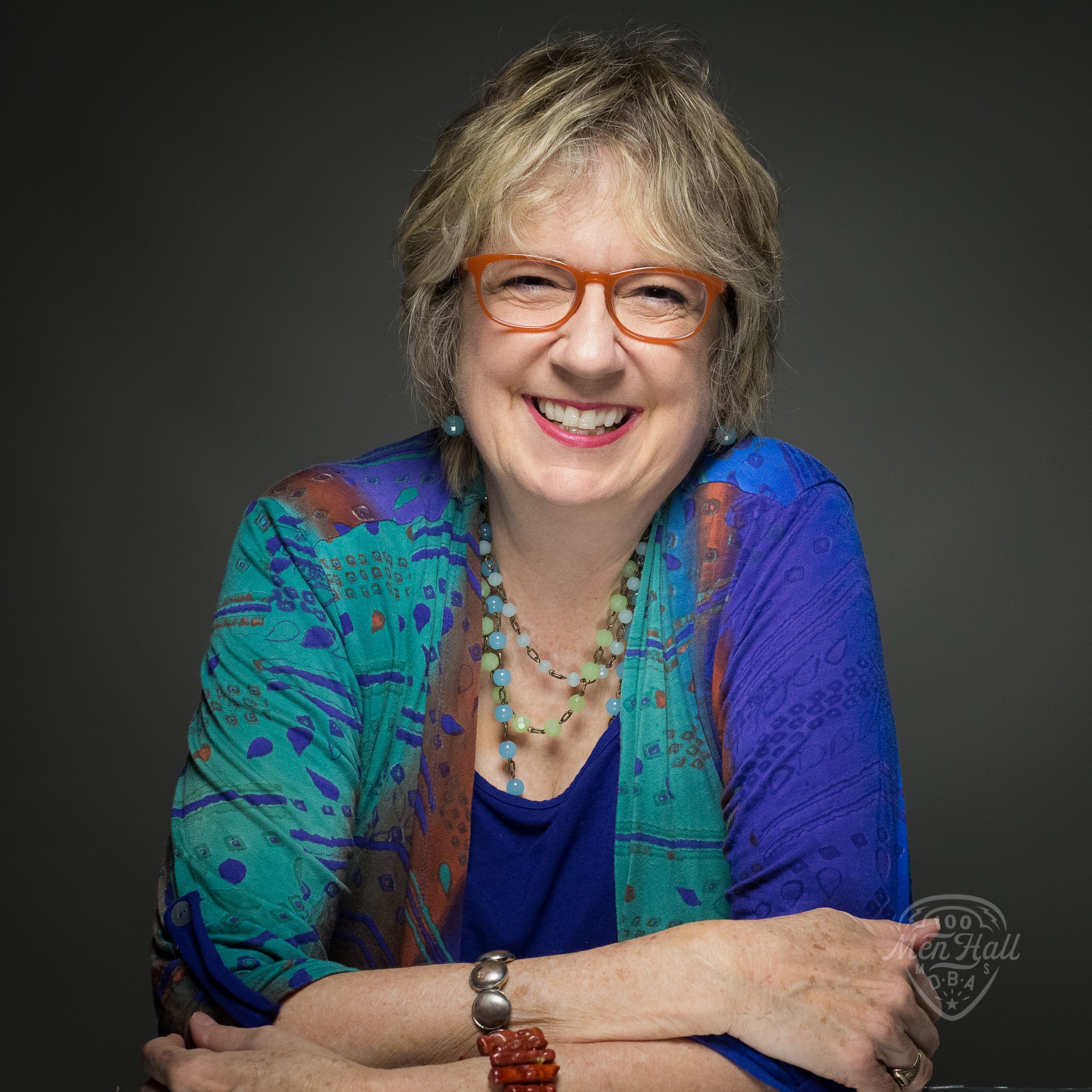 Ellis Anderson
DAY 024 Ellis Anderson photographed exclusively for the 100 Men Hall People Project (100MHPP).
I moved to Bay St. Louis full-time in 1995 and would ride my bike and walk my dogs all around town. At the time, the Hall was shut up and abandoned. Although the building had fallen on hard times, I was always fascinated and drawn to it. 
I only learned about the Hall's history after Katrina. After the storm, I was working on a volunteer basis with different organizations, trying to prevent historic buildings from getting torn down for expediency. Many owners of damaged buildings could not get insurance money for repairs and the Corp of Engineers was offering to tear down damaged buildings for free. If you missed the deadline and found out later that you weren't going to collect and would have to tear it down anyway, you'd have to pay for it yourself.  
The Bay had lost hundreds of historic buildings during the storm itself and many more afterward due to those terrible circumstances. People felt so pressured to tear down the survivors instead of repair them - most had no choice. The city was losing historic buildings right and left. There was no Historic Preservation District then. Even what's now the Little Theatre (398 Blaize) and this building were slated for demolition. It was heart-breaking that we'd lost so much of our culture and history to the storm and were losing even more in the aftermath.  
My house, the old Webb School, became a place of contact for people from outside trying to help us on a lot of different levels. Lots of volunteers stayed there with me. One young woman was a radio journalist from California - I wish I could remember her name. She and I came to the Hall and she photographed it and did a story about it. I brought her by because I had some small hope that someone would hear the story and want to save the building. I never did hear the story and not sure it even got out there. But when I heard that Jesse and Kerrie bought the Hall with the intention of saving it, I was thrilled. Without them, this grand place would have come down for sure. 
I had heard the Hall was a music venue, but no one could remember the last time it had been open. The first time I came for an event was magic. USM came in to take oral histories during an open house. It was so encouraging to see this sad, abandoned building come alive again. It was wonderful for people who remembered it as a lively music hall back in the day, but it was also great for newcomers like me who had never seen it in operation before. We were able to get a sense of its former place of importance in the community. And after so much had been swept away by the storm, it was especially poignant to see this part of the town's heritage had survived. 
Every time I come here now, I feel a similar joy. People gathered and having fun and talking and dancing and hugging within these welcoming walls - you can feel the real heartbeat of Bay St. Louis. 
(Photo by: Gus Bennett | The 100 Men Hall People Project)
____________
100MHPP RIGHTS USAGE TERMS: This official 100 Men Hall People Project (100MHPP) photograph is made available only for publication by news organizations and/or for personal use printing by the subject(s) of the photograph. The photograph may not be manipulated in any way and may not be used in commercial or political materials, advertisements, emails, products or promotions that in any way suggests approval or endorsement by the 100 Men Hall People Project or Rachel Dangermond.
© 2019 The 100 Men Hall People Project (100MHPP)
#100MenHall #100MenHallPeopleProject #mgcnha #heritagearea #GusBennett #Mississippi