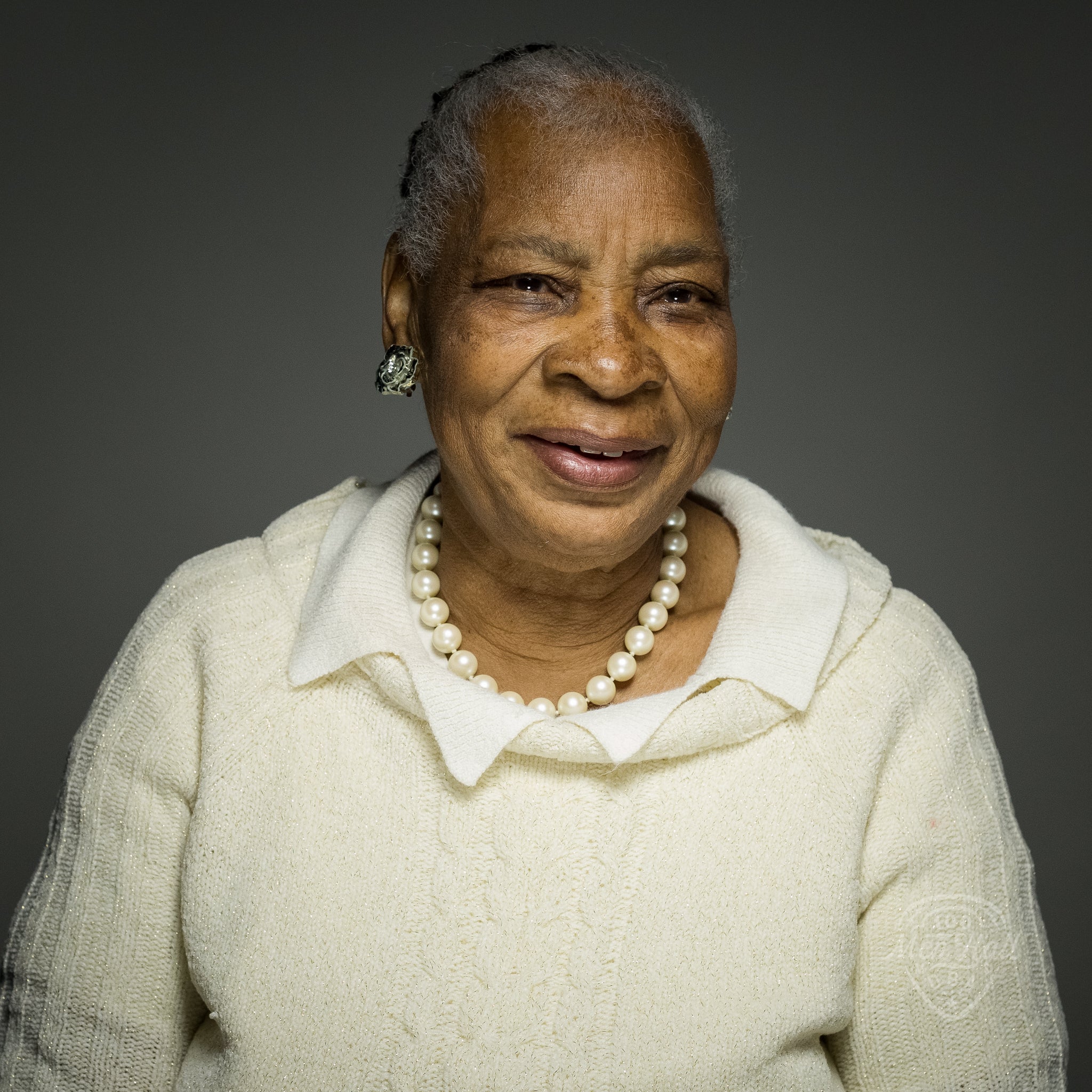 Florence Young
DAY 111 Florence Young photographed exclusively for the 100 Men Hall People Project (100MHPP). 
I came to the Hall when I was about six years old. I came to dances, and I was in the Children of Friendship and we would have meetings in the kitchen every month. Leona Williams would take our money and it was 25 cents and Mama had five of us in there. We had a band and got a little money out of it. We had a banquet. It was in service for a long time. The Children of Friendship would pay for our doctors, and if they had a good bit of money they would pay medicine too. Sometimes it would be just doctors if the money wasn't there. If you were sick someone would sit with you and if you died you would get $250 for being in the society. They would come to your house and bring the check. We would come to dance and you couldn't hardly get in the Hall because famous people came here. The last time I came I had my friend and my uncle said y'all take the car and we were sitting out there waiting for him, and then we were out in the car and he came out and said go on I'm having a good time. When they came from Chicago they would have to take all this food back home like fish and crabs. After they got all their food, they would go to the Krack and party all the time and go visiting. The Hall looks the same as when I used to come. My grandmother is sitting the first on the left in the Sheltering Rock photo. 
(Photo by: Gus Bennett | The 100 Men Hall People Project) 
____________ 
100MHPP RIGHTS USAGE TERMS: This official 100 Men Hall People Project (100MHPP) photograph is made available only for publication by news organizations and/or for personal use printing by the subject(s) of the photograph. The photograph may not be manipulated in any way and may not be used in commercial or political materials, advertisements, emails, products or promotions that in any way suggests approval or endorsement by the 100 Men Hall People Project or Rachel Dangermond.  
© 2019 The 100 Men Hall People Project (100MHPP) 
#100MenHall #100MenHallPeopleProject #mgcnha #heritagearea #GusBennett #Mississippi