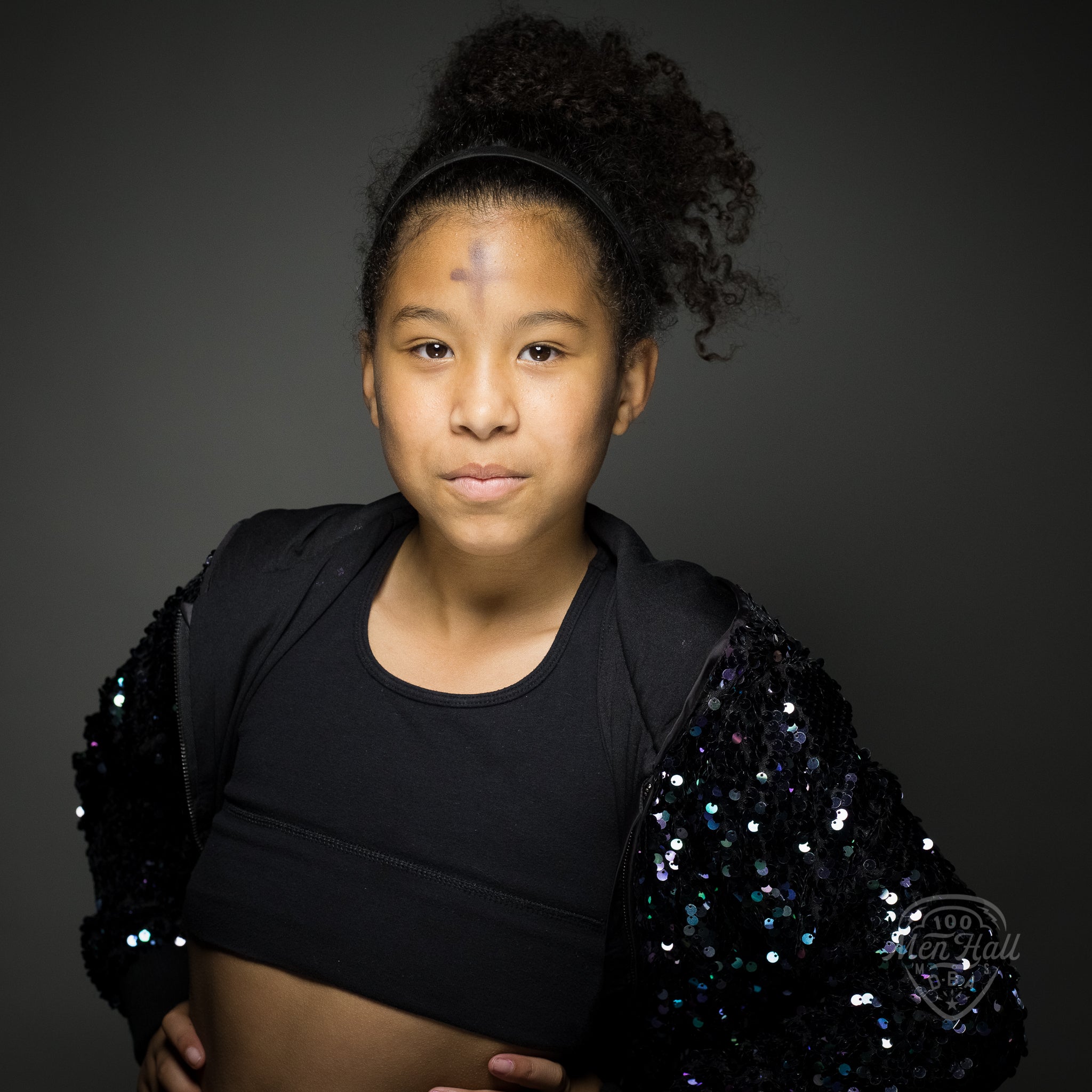 Georgia Jude Maggio
DAY 076 Georgia Jude Maggio photographed exclusively for the 100 Men Hall People Project (100MHPP).
When I was 3 years old, my mother had brought me with her to see the Hall. Nothing was going on, but the owners let us come in and look because my brother is a musician and was visiting us. He knew all about it. The first time I met Tin he said I live at the 100 Men Hall. I said, "Really? I didn't know people could live there." And he said, "My mom and I live in the back." I went to church today [Ash Wednesday, March 6, 2019] at noon with my mom and got ashes after the priests' homily.
(Photo by: Gus Bennett | The 100 Men Hall People Project)
____________
100MHPP RIGHTS USAGE TERMS: This official 100 Men Hall People Project (100MHPP) photograph is made available only for publication by news organizations and/or for personal use printing by the subject(s) of the photograph. The photograph may not be manipulated in any way and may not be used in commercial or political materials, advertisements, emails, products or promotions that in any way suggests approval or endorsement by the 100 Men Hall People Project or Rachel Dangermond.
© 2019 The 100 Men Hall People Project (100MHPP)
#100MenHall #100MenHallPeopleProject #mgcnha #heritagearea #GusBennett #Mississippi