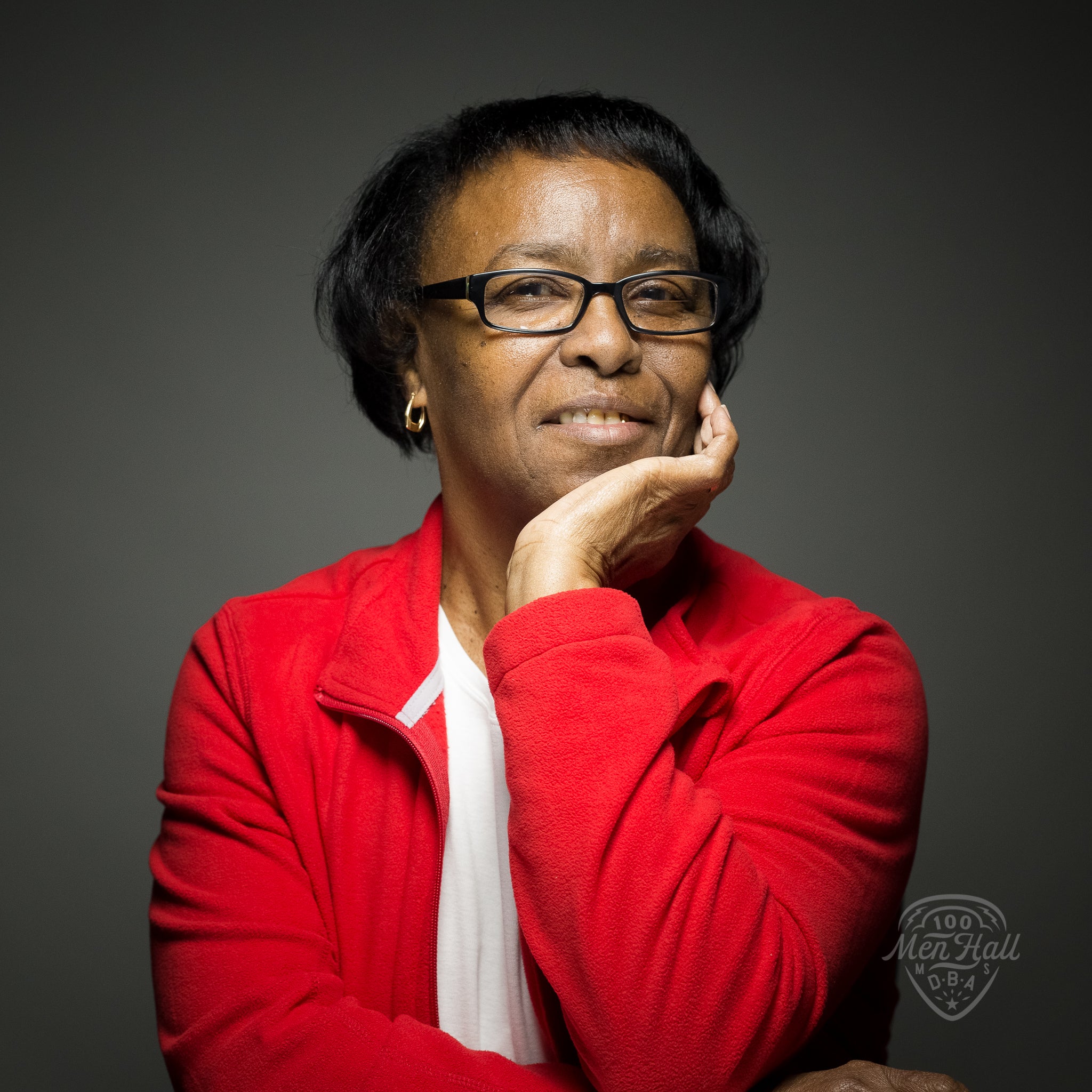 Gladys Dedeaux
DAY 063 Gladys Dedeaux photographed exclusively for the 100 Men Hall People Project (100MHPP).
In 1961, I started coming here as a ninth grader. I came for the dances and it may have been a few other things but it was the dances and the people that would come to play music. I left Mississippi and was gone for a long time, but I remember Fats Domino, Irma Thomas, BB King, Ike and Tina, Chuck Berry and many more. I would drop two sons here, Brian and Gregory to go to dances. I remember my classmates being here, and certain one would drink, and there would be police looking for who might be drinking, and I'd be holding my best friend up on the dance floor so they wouldn't look at us. We loved coming and the music that was provided was everything we loved and enjoyed and hated when it was over and we waited for the next time to come.
(Photo by: Gus Bennett | The 100 Men Hall People Project)
____________
100MHPP RIGHTS USAGE TERMS: This official 100 Men Hall People Project (100MHPP) photograph is made available only for publication by news organizations and/or for personal use printing by the subject(s) of the photograph. The photograph may not be manipulated in any way and may not be used in commercial or political materials, advertisements, emails, products or promotions that in any way suggests approval or endorsement by the 100 Men Hall People Project or Rachel Dangermond.
© 2019 The 100 Men Hall People Project (100MHPP)
#100MenHall #100MenHallPeopleProject #mgcnha #heritagearea #GusBennett #Mississippi