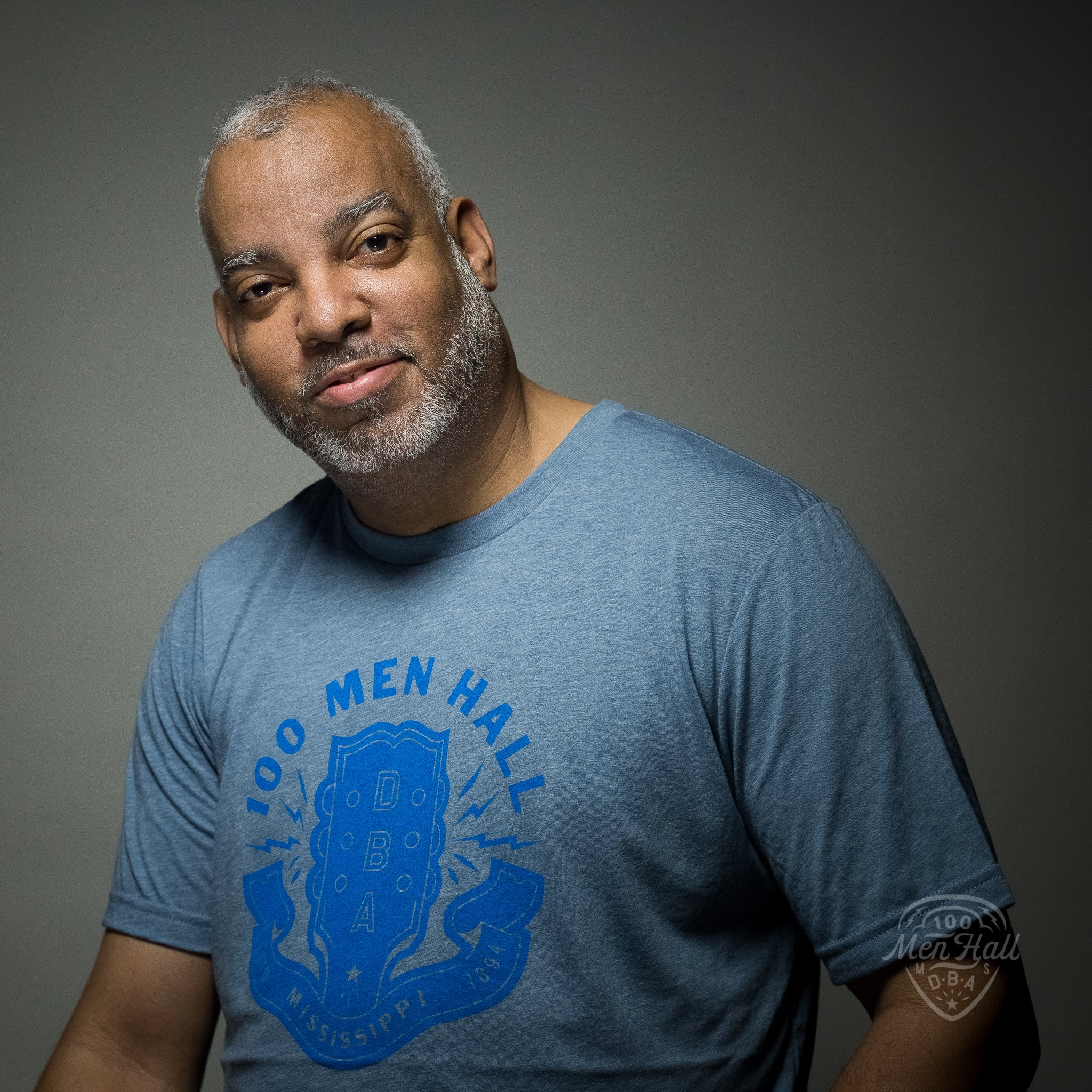 Gregory Barabino
DAY 027 Gregory Barabino photographed exclusively for the 100 Men Hall People Project (100MHPP).
My first interaction with 100 Men Hall was as a teenager, it was a Bingo hall during that time period. Later when I moved back to the area, the next interaction was with the renovation and attempt to revitalize it as a venue. I asked many people in the community about the history and found out everything from a nonprofit organization to stories of locals meeting their spouses at social gatherings. One fact that I did not know was that a cousin of mine was one of the founders of the venue. I have had the opportunity to serve on the board of the previous owners and am currently on the board of the new owner. I have a personal history in the modern version of the historical venue as I too have participated in throwing cultural events. I threw a contemporary Jazz concert there, so I too have fallen in love with the art and culture that connected the community and also provided resources to those in need, whether financial or celebratory. 
(Photo by: Gus Bennett | The 100 Men Hall People Project)
____________
100MHPP RIGHTS USAGE TERMS: This official 100 Men Hall People Project (100MHPP) photograph is made available only for publication by news organizations and/or for personal use printing by the subject(s) of the photograph. The photograph may not be manipulated in any way and may not be used in commercial or political materials, advertisements, emails, products or promotions that in any way suggests approval or endorsement by the 100 Men Hall People Project or Rachel Dangermond.
© 2019 The 100 Men Hall People Project (100MHPP)
#100MenHall #100MenHallPeopleProject #mgcnha #heritagearea #GusBennett #Mississippi