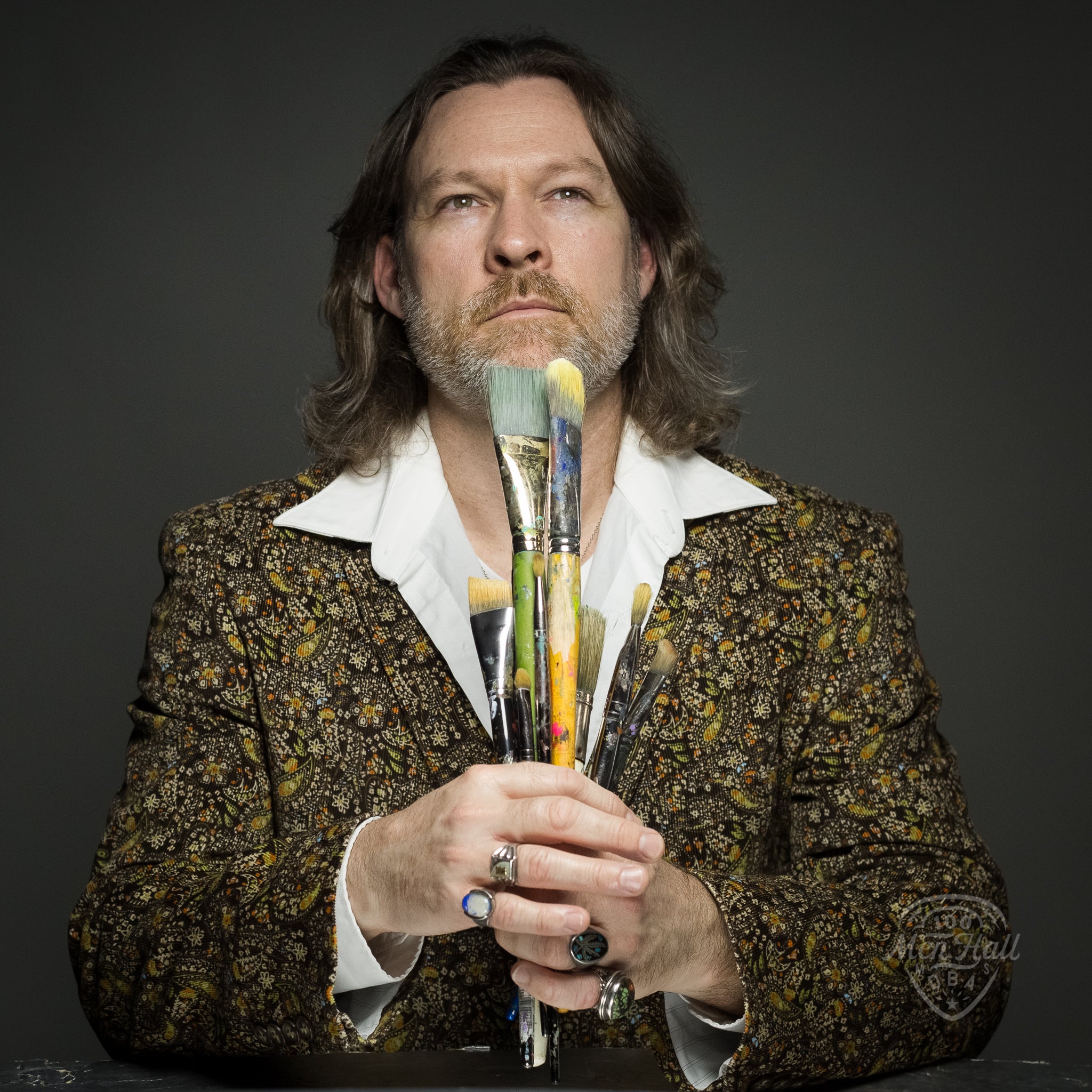 Gregory H. Noll, Jr.
DAY 185 Gregory H. Noll Jr. photographed exclusively for the 100 Men Hall People Project (100MHPP). 
I've know about the Hall just living here. Walter Wolfman Washington was here and after seeing him, I had been painting, but it encouraged me to start painting live art. I've painted over 100 bands. I have not painted at the 100 Men Hall. I don't technically paint the bands, it is inspiration and I incorporate it into what I'm painting. I try to influence my son with music and art. He knows how to play the saxophone and guitar.  
 (Photo by: Gus Bennett | The 100 Men Hall People Project) 
____________ 
100MHPP RIGHTS USAGE TERMS: This official 100 Men Hall People Project (100MHPP) photograph is made available only for publication by news organizations and/or for personal use printing by the subject(s) of the photograph. The photograph may not be manipulated in any way and may not be used in commercial or political materials, advertisements, emails, products or promotions that in any way suggests approval or endorsement by the 100 Men Hall People Project or Rachel Dangermond.  
© 2019 The 100 Men Hall People Project (100MHPP) 
#100MenHall #100MenHallPeopleProject #mgcnha #heritagearea #GusBennett #Mississippi