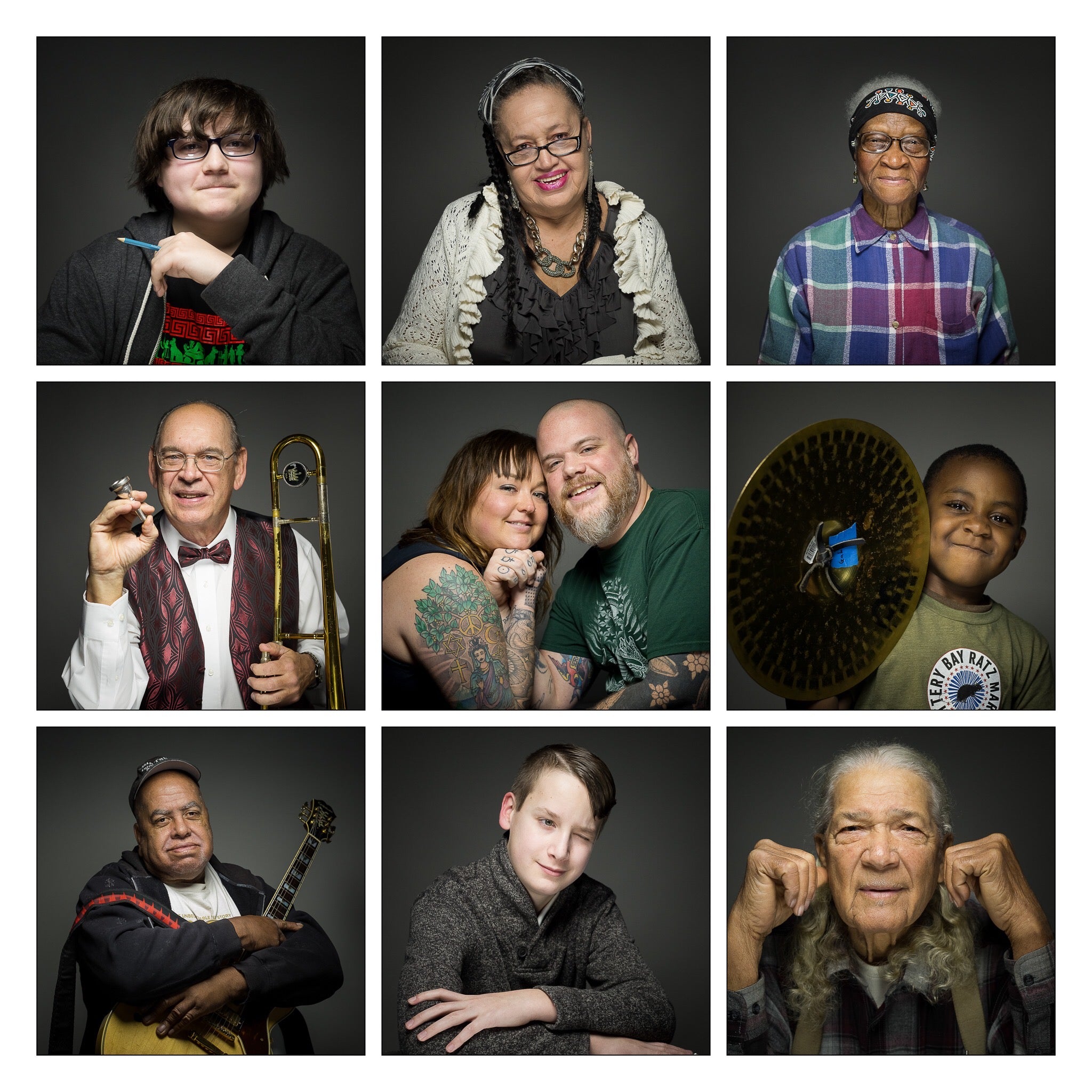 Gus Bennett and the 100 Men Hall People Project
The 100 Men Hall People Project invited any person that has a history with the 100 Men Hall to come have their photograph taken by Gus Bennett during the week of February 10 through 16 and March 6 through 9. 
The Hall was open all day during these weeks and no appointment was necessary. 
The project was made possible in part by a grant from the Mississippi Gulf Coast National Heritage Area. The 100 Men Hall People Project was designed to strengthen the heritage identity between the community and the historic 100 Men Hall. 
Gus Bennett is a fine arts photographer who has documented the lives of New Orleans Black citizens for more than 25 years. His most recent series, "The New Orleans People Project," was recognized by the Lieutenant Governor's Office and featured at Essence Music Festival. 
Each photograph include a short oral history recorded by Rachel Dangermond that was based on the subject's memories of and how their identity was influenced by their relationship to the Hall. On completion, the photographs were shared with the community online, at the Hall, and in a limited edition bound book.