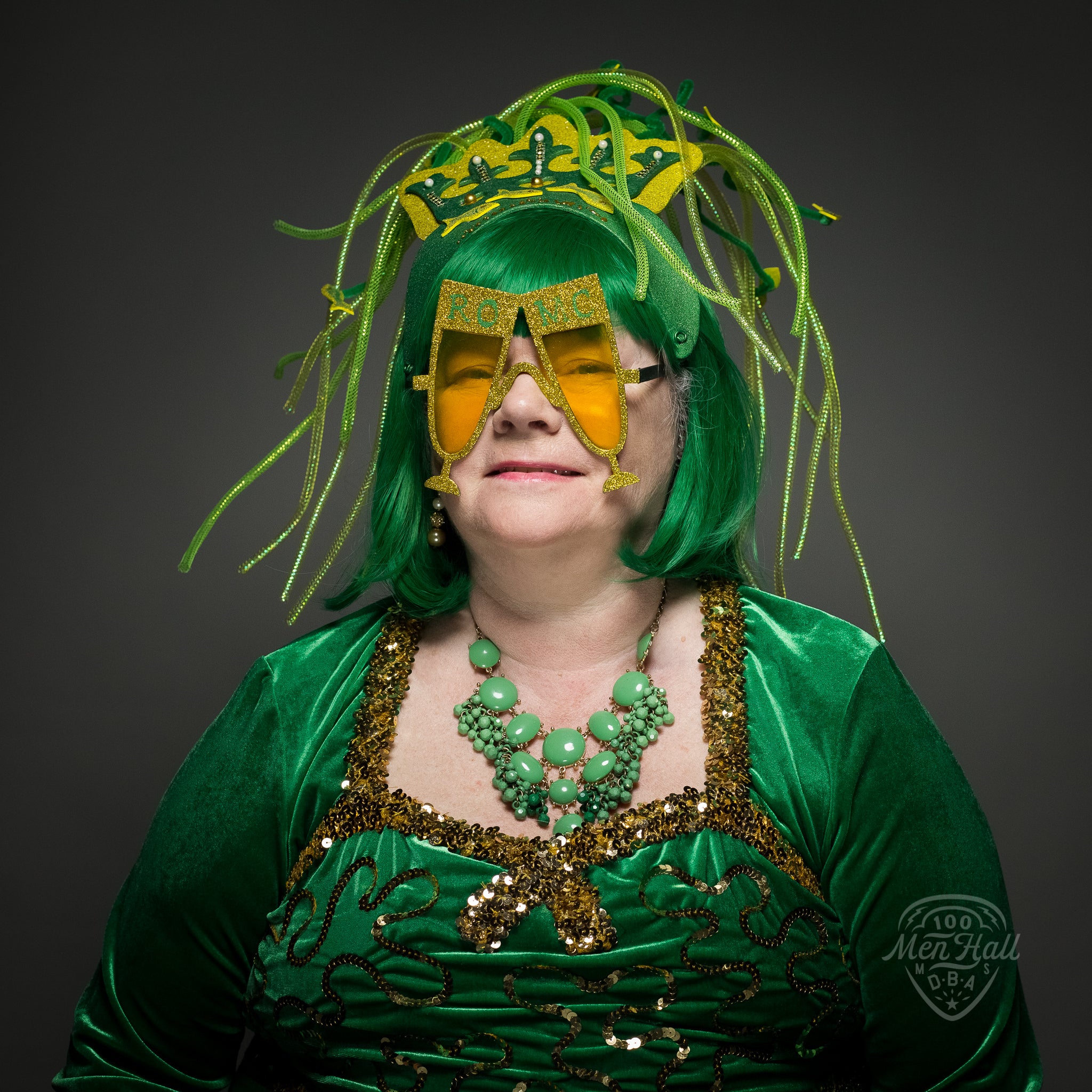 Holly Coia
DAY 105 Holly Coia [Raw Oyster Marching Club] photographed exclusively for the 100 Men Hall People Project (100MHPP). 
When we first came to Bay Saint Louis, we were taking a tour of the Alice Moseley museum and they told us what the Hall used to be. We were fans of Little Freddie King. We heard he played here and we were all excited. We came a couple of weeks ago to see Lucious Spiller. We were so happy to see a line down the street and the place full! 
(Photo by: Gus Bennett | The 100 Men Hall People Project) 
____________ 
100MHPP RIGHTS USAGE TERMS: This official 100 Men Hall People Project (100MHPP) photograph is made available only for publication by news organizations and/or for personal use printing by the subject(s) of the photograph. The photograph may not be manipulated in any way and may not be used in commercial or political materials, advertisements, emails, products or promotions that in any way suggests approval or endorsement by the 100 Men Hall People Project or Rachel Dangermond.  
© 2019 The 100 Men Hall People Project (100MHPP) 
#100MenHall #100MenHallPeopleProject #mgcnha #heritagearea #GusBennett #Mississippi