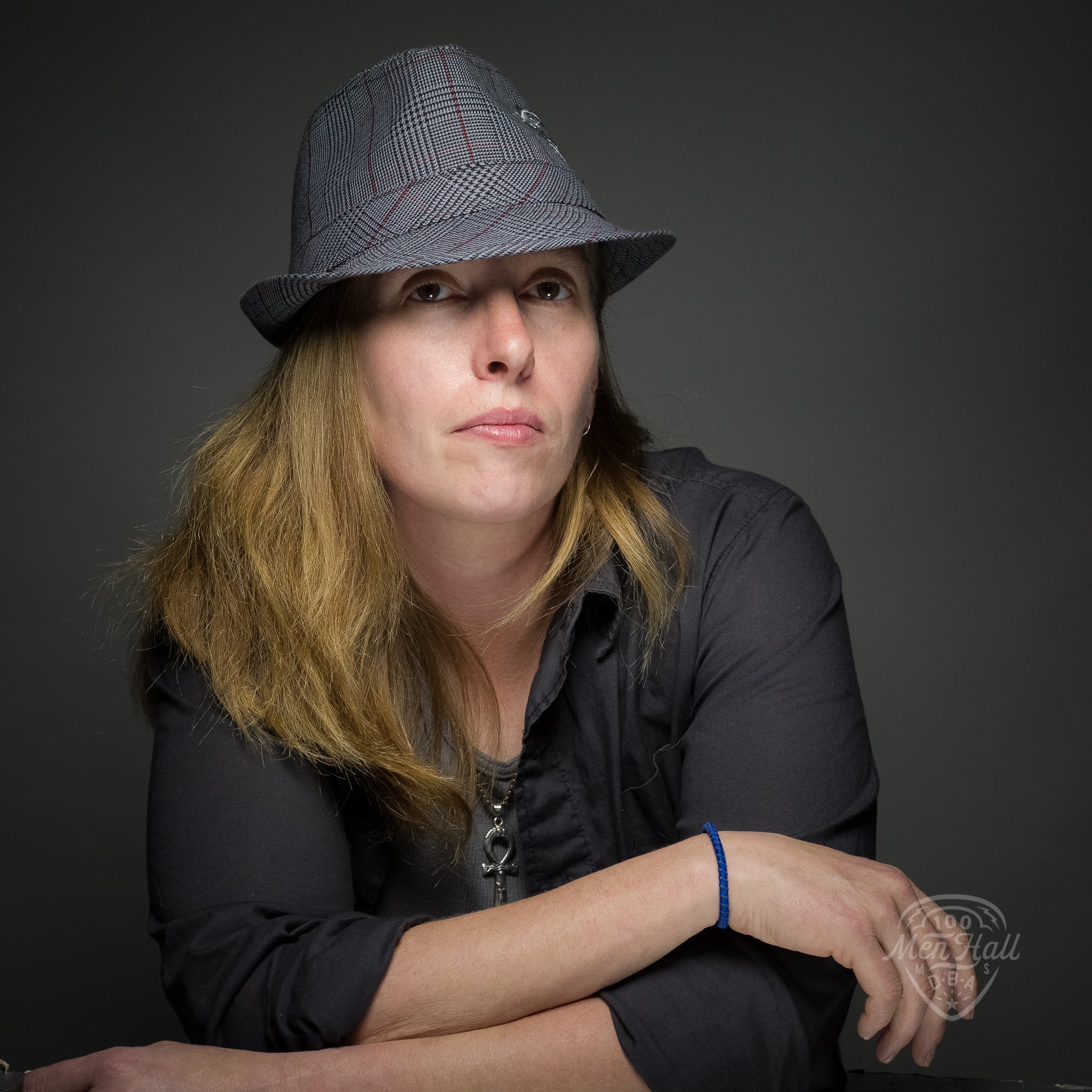 Jen Coulter
DAY 229 Jen Coulter photographed exclusively for the 100 Men Hall People Project (100MHPP). 
I learned about the Hall because I was doing catering with Nancy Moynan when the previous owners were here. There was a wedding going on. I thought it was such a cool place, it had such an awesome vibe and I wished I could be in the Hall not in the kitchen that night. I came to the OPEN MIC last month and I plan to come to a bunch of them if I am not rehearsing at the Little Theater.  
(Photo by: Gus Bennett | The 100 Men Hall People Project) 
____________ 
100MHPP RIGHTS USAGE TERMS: This official 100 Men Hall People Project (100MHPP) photograph is made available only for publication by news organizations and/or for personal use printing by the subject(s) of the photograph. The photograph may not be manipulated in any way and may not be used in commercial or political materials, advertisements, emails, products or promotions that in any way suggests approval or endorsement by the 100 Men Hall People Project or Rachel Dangermond.  
© 2019 The 100 Men Hall People Project (100MHPP) 
#100MenHall #100MenHallPeopleProject #mgcnha #heritagearea #GusBennett #Mississippi