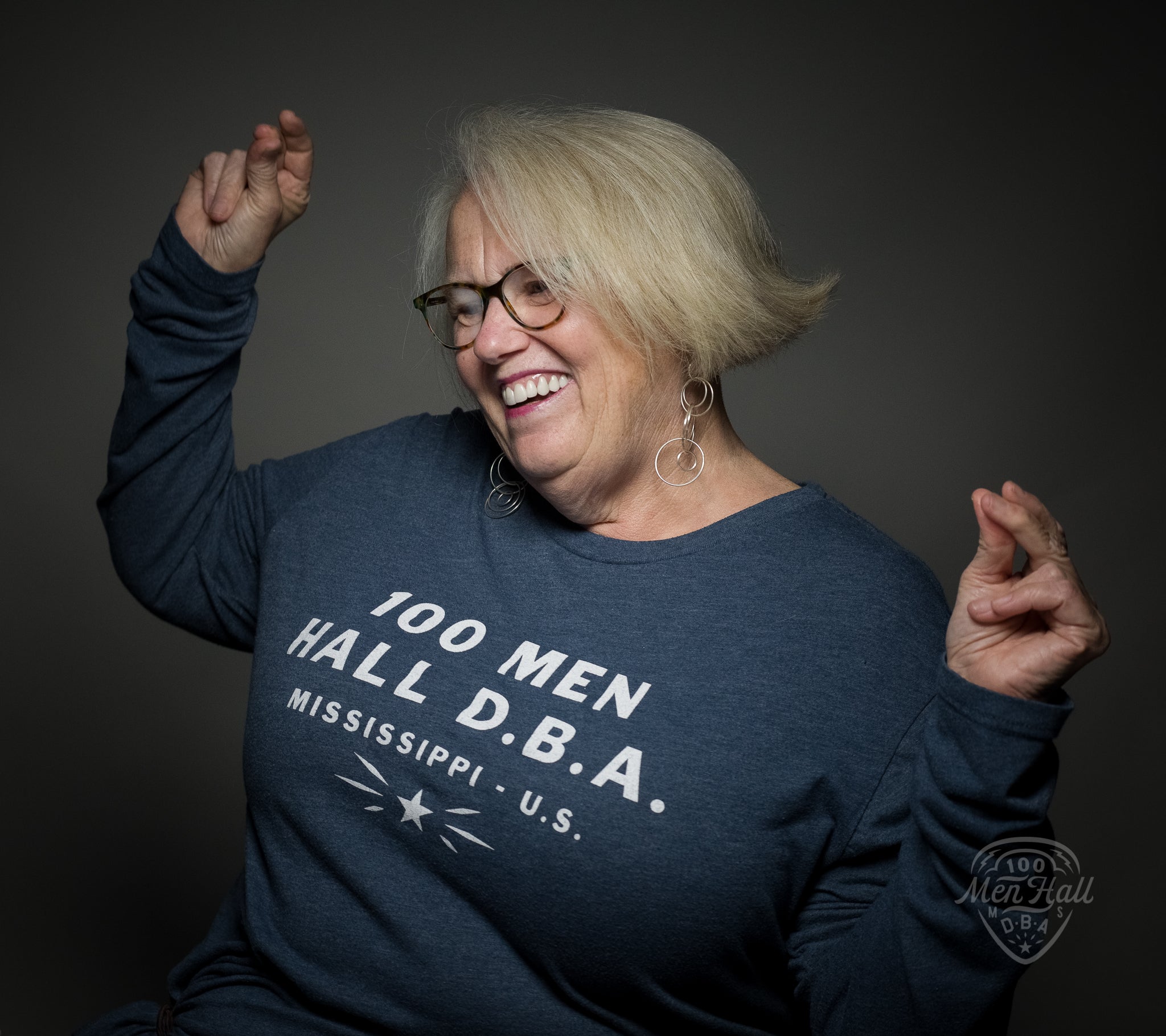 Kandi Geary
DAY 233 Kandi Geary photographed exclusively for the 100 Men Hall People Project (100MHPP). 
I became aware of the Hall when it was for sale in 2018. There was a Facebook page about selling 100 Men Hall so I walked over and saw it. Then I went back to Minnesota. I started following it. I followed it since you (Rachel) bought it and I think I have been to everything that you are doing here. From the minute I walked in the door after you bought it, I felt that you (Rachel) and the intent of the revival has been to build bridges. The first event I went to was the Holiday MashUp and we had this incredible band (Don Vappie), the Hanukkah menorah, and the Creole Christmas music. Then the next day I came by to help with A Soulful Christmas, and I saw all the kids running around and you said your Jewish son could believe in Santa too. The spirituality and food and everything here - I'm really drawn to it. I was here for the Martin Luther King banquet. I've come with friends but I've also come by myself, I always feel that whoever the community is at the event I felt so welcomed by them.  
(Photo by: Gus Bennett | The 100 Men Hall People Project) 
____________ 
100MHPP RIGHTS USAGE TERMS: This official 100 Men Hall People Project (100MHPP) photograph is made available only for publication by news organizations and/or for personal use printing by the subject(s) of the photograph. The photograph may not be manipulated in any way and may not be used in commercial or political materials, advertisements, emails, products or promotions that in any way suggests approval or endorsement by the 100 Men Hall People Project or Rachel Dangermond.  
© 2019 The 100 Men Hall People Project (100MHPP) 
#100MenHall #100MenHallPeopleProject #mgcnha #heritagearea #GusBennett #Mississippi