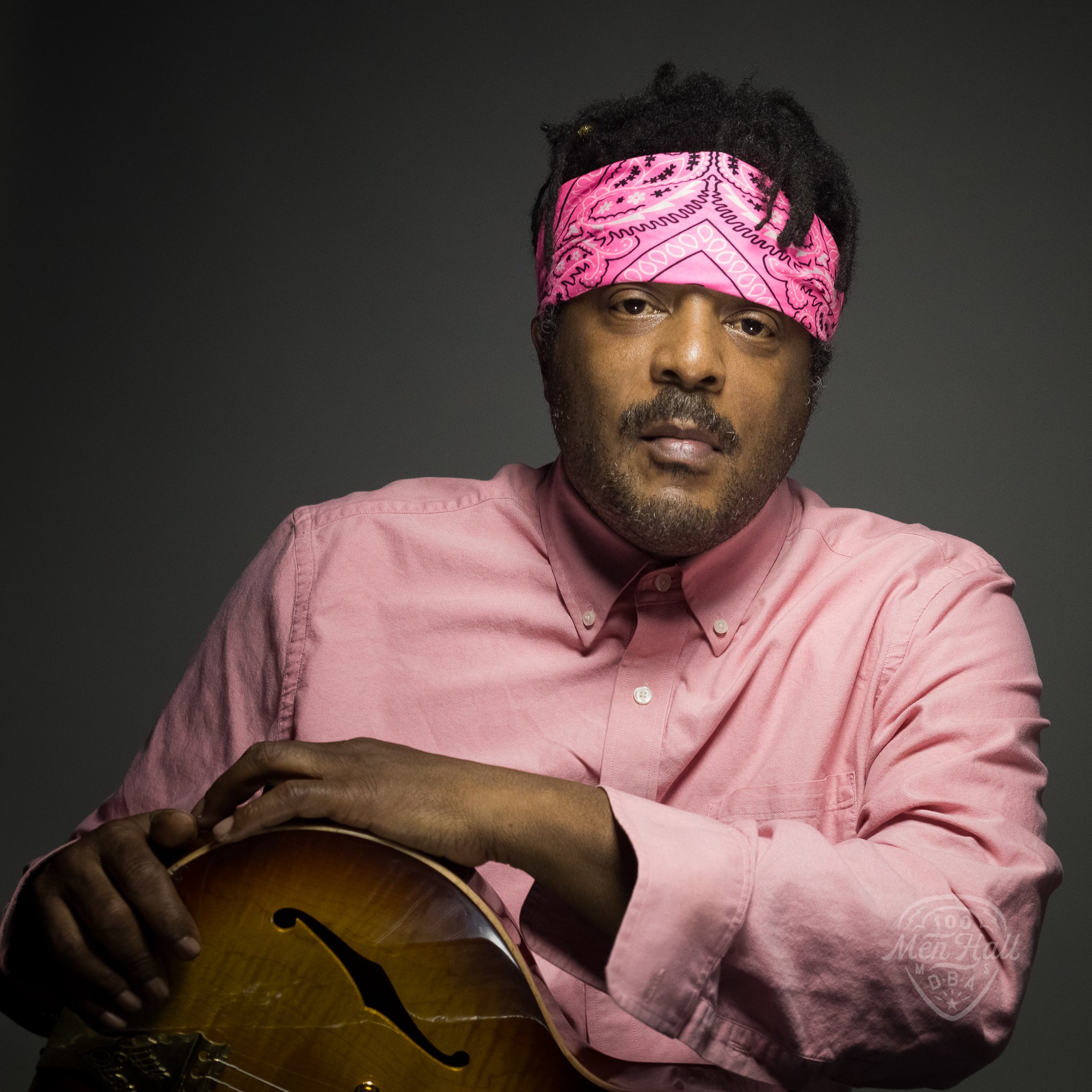 Lucious Spiller
DAY 056 Lucious Spiller photographed exclusively for the 100 Men Hall People Project (100MHPP).
Lucious first heard about the Hall after Rachel bought it through their mutual friend Rhonda Findley who has a house in the Bay. He played the Hall on February 15, 2019 to a nearly sold out show, and by March 22, 2019 when he returned, it was a sold out show with people lined up down the street. Lucious was born and raised in St. Louis and discovered at an early age that God had blessed him with a special gift. Music permeated his home, and he absorbed it all. His father gave Lucious a guitar when he was four and taught him his first chords. Hailing from the Spiller family; his grandfather and great uncles, "The Salt and Pepper Shakers" are founders of "Black Prairie Blues" and have a marker on the Mississippi Blues Trail in Macon, MS. 
(Photo by: Gus Bennett | The 100 Men Hall People Project)
____________
100MHPP RIGHTS USAGE TERMS: This official 100 Men Hall People Project (100MHPP) photograph is made available only for publication by news organizations and/or for personal use printing by the subject(s) of the photograph. The photograph may not be manipulated in any way and may not be used in commercial or political materials, advertisements, emails, products or promotions that in any way suggests approval or endorsement by the 100 Men Hall People Project or Rachel Dangermond.
© 2019 The 100 Men Hall People Project (100MHPP)
#100MenHall #100MenHallPeopleProject #mgcnha #heritagearea #GusBennett #Mississippi