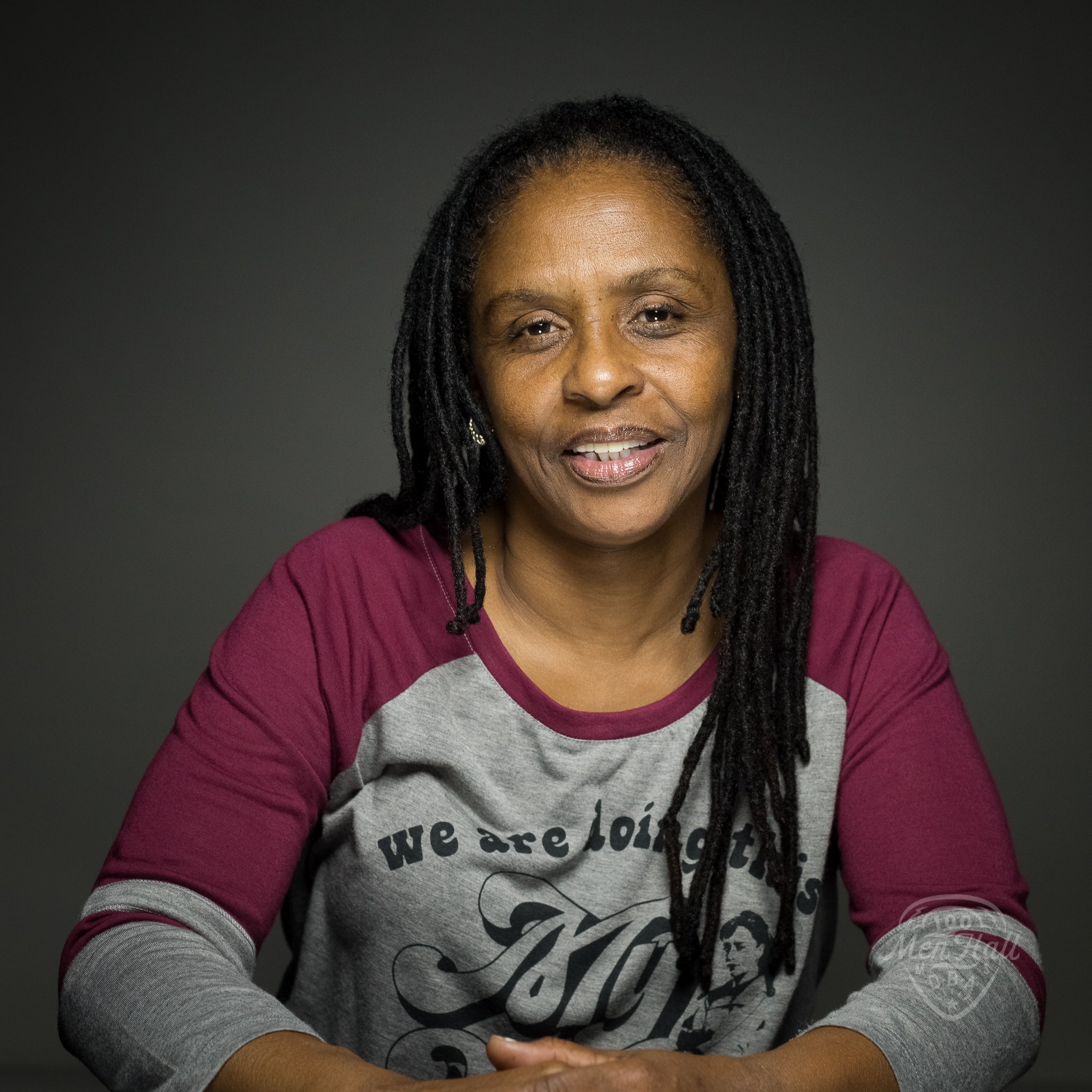 Lylie Nichols
DAY 190 Lylie Nichols photographed exclusively for the 100 Men Hall People Project (100MHPP). 
My grandmother and Aunt Mercedes used to sit there with their aprons on when they were cooking in the kitchen. I can remember them sitting at the door. My mom became the cook from them. She would bring us to the hall when we were young and I can remember running around up in here. I used to come in and just watch the people coming in their beautiful gowns. I couldn't be part of it. I was a spectator. I would peek through the holes in the back door because they wouldn't let me come in here. But when I was teenager, I lived on the railroad track on Sycamore and my mom would be here and she would tell me to stay home and I wouldn't, I would walk down the railroad track and try to sneak in. I remember all the beautiful balls. The music was changing when we were becoming teenager, they were moving away from the bands to a DJ. That's the dances we had when we were teenagers. For the holidays we used to come and also for Mardi Gras. My Uncle Buddy was living in the caretaker's cottage and he would shine shoes at the Train Depot, and I could see him sitting at the Depot in his stand with his legs crossed. He moved around with his shoeshine box. He always maintained the Hall. He was getting real old, in his 80s, when I was a teenager. I heard he died in the caretaker's cottage at the Hall; he had no children.  
 (Photo by: Gus Bennett | The 100 Men Hall People Project) 
____________ 
100MHPP RIGHTS USAGE TERMS: This official 100 Men Hall People Project (100MHPP) photograph is made available only for publication by news organizations and/or for personal use printing by the subject(s) of the photograph. The photograph may not be manipulated in any way and may not be used in commercial or political materials, advertisements, emails, products or promotions that in any way suggests approval or endorsement by the 100 Men Hall People Project or Rachel Dangermond.  
© 2019 The 100 Men Hall People Project (100MHPP) 
#100MenHall #100MenHallPeopleProject #mgcnha #heritagearea #GusBennett #Mississippi