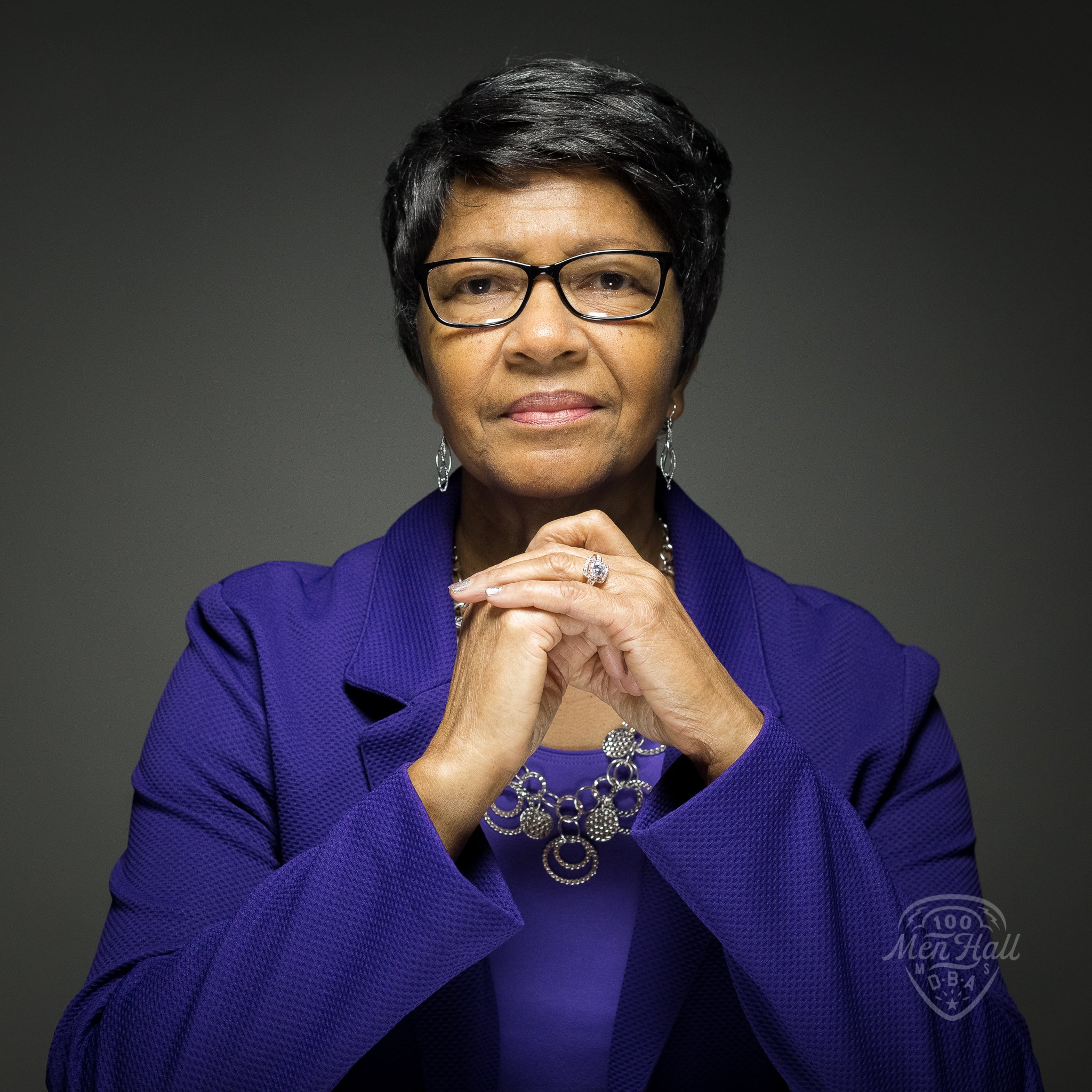 Mary Whavers
DAY 065 Mary Whavers photographed exclusively for the 100 Men Hall People Project (100MHPP).
I learned about the Hall in 1960. My classmates knew all about it and I heard about it in school - Valena C. Jones School. They were hyped up about the dances and seeing the different talents that were here. It was 1964 when I was a junior in high school that I first came to see Jimmy Hughes in concert. People were in here having a good time and I was young so it was overwhelming to a teenager to see all the people and dancing and the music. I didn't see any more acts; it was a one-time thing, but I used to hear about a lot of things going on. I lived out in the county and wasn't able to attend. After I got married, my husband had stories to tell me about his childhood here. Walton Whavers Jr. - his father Walton Sr. was the caretaker at the Hall. My husband was around six years old, which would have been around 1950 and being so young he's not so sure how many years they lived here. Walton Sr. was also the bouncer. He was just average size,d but he had a presence; nobody fooled with him. My husband said that he and his younger brother used to collect the liquor bottles after the dances and they sold them to the local moonshiner. They sold two bottles for one cent; back in those days that was a lot of money to go buy candy. His sister Odessa, she used to be in the social activities like plays and other activities. All his sisters attended dances here. They used to go under the stage and listen. I think it occurred to me how significant this place is when I saw different articles in the newspaper about what went on here and it was awe inspiring to know all the history that took place. One article was about my sister Odessa who was in a play.
(Photo by: Gus Bennett | The 100 Men Hall People Project)
____________
100MHPP RIGHTS USAGE TERMS: This official 100 Men Hall People Project (100MHPP) photograph is made available only for publication by news organizations and/or for personal use printing by the subject(s) of the photograph. The photograph may not be manipulated in any way and may not be used in commercial or political materials, advertisements, emails, products or promotions that in any way suggests approval or endorsement by the 100 Men Hall People Project or Rachel Dangermond.
© 2019 The 100 Men Hall People Project (100MHPP)
#100MenHall #100MenHallPeopleProject #mgcnha #heritagearea #GusBennett #Mississippi