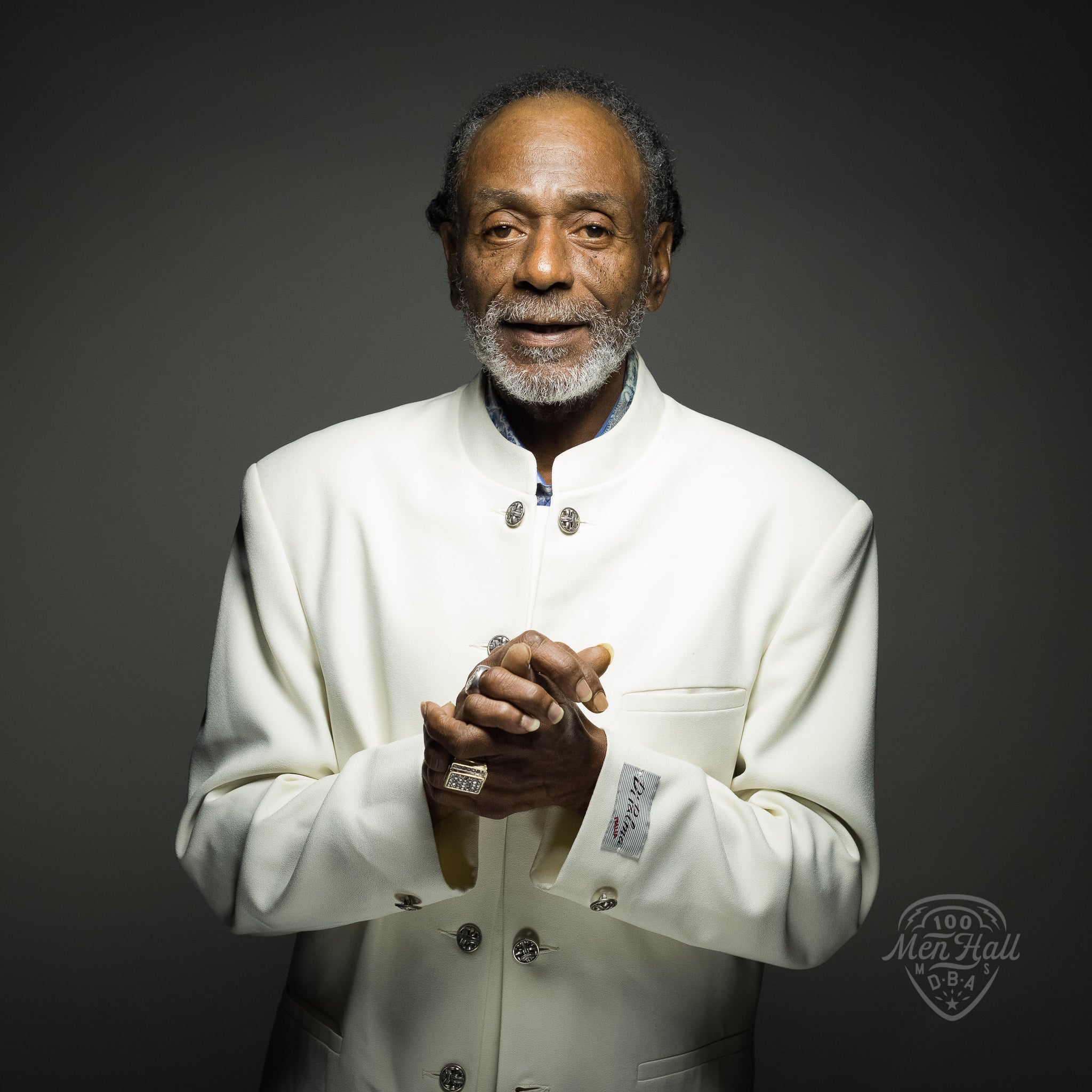 Randy A. Lyons
DAY 108 Randy A. Lyons photographed exclusively for the 100 Men Hall People Project (100MHPP). 
My grandmothers were the first to come to the Hall with Blue Shield - an organization by Black women helping each other with medication and home health care, delivering babies, helping with food, and from there, I grew to obtain this knowledge and I began coming to the Hall. My mother and father, Doris and Leroy Lyons came and I came with them to dances, parties, Mardi Gras balls, weddings, receptions, and this was the only one place you could have these types of get togethers. Joe Simon, Hoochie Coochie man, James Brown, Blue Berry, and by this time I was a boy scout, and we did the ushering at the front of the building. Then we were in Carnival, I and Marcia Christmas and her mother Geraldine and Sonny Garrett. They were the king and queen and we were the matrons and that was in 1975 or 1977. Things began to shade out; the storm came and dismantled the building. The Carnival began here and ended here. I enjoyed all the years that I had the 100 Men Hall for this sixty-year period. For friends and relations, they also did too. We use the Civic Center now, which I helped build. Meeting Joe Simon and the Hoochie Coochie man was the best experience I had.  
(Photo by: Gus Bennett | The 100 Men Hall People Project) 
____________ 
100MHPP RIGHTS USAGE TERMS: This official 100 Men Hall People Project (100MHPP) photograph is made available only for publication by news organizations and/or for personal use printing by the subject(s) of the photograph. The photograph may not be manipulated in any way and may not be used in commercial or political materials, advertisements, emails, products or promotions that in any way suggests approval or endorsement by the 100 Men Hall People Project or Rachel Dangermond.  
© 2019 The 100 Men Hall People Project (100MHPP) 
#100MenHall #100MenHallPeopleProject #mgcnha #heritagearea #GusBennett #Mississippi