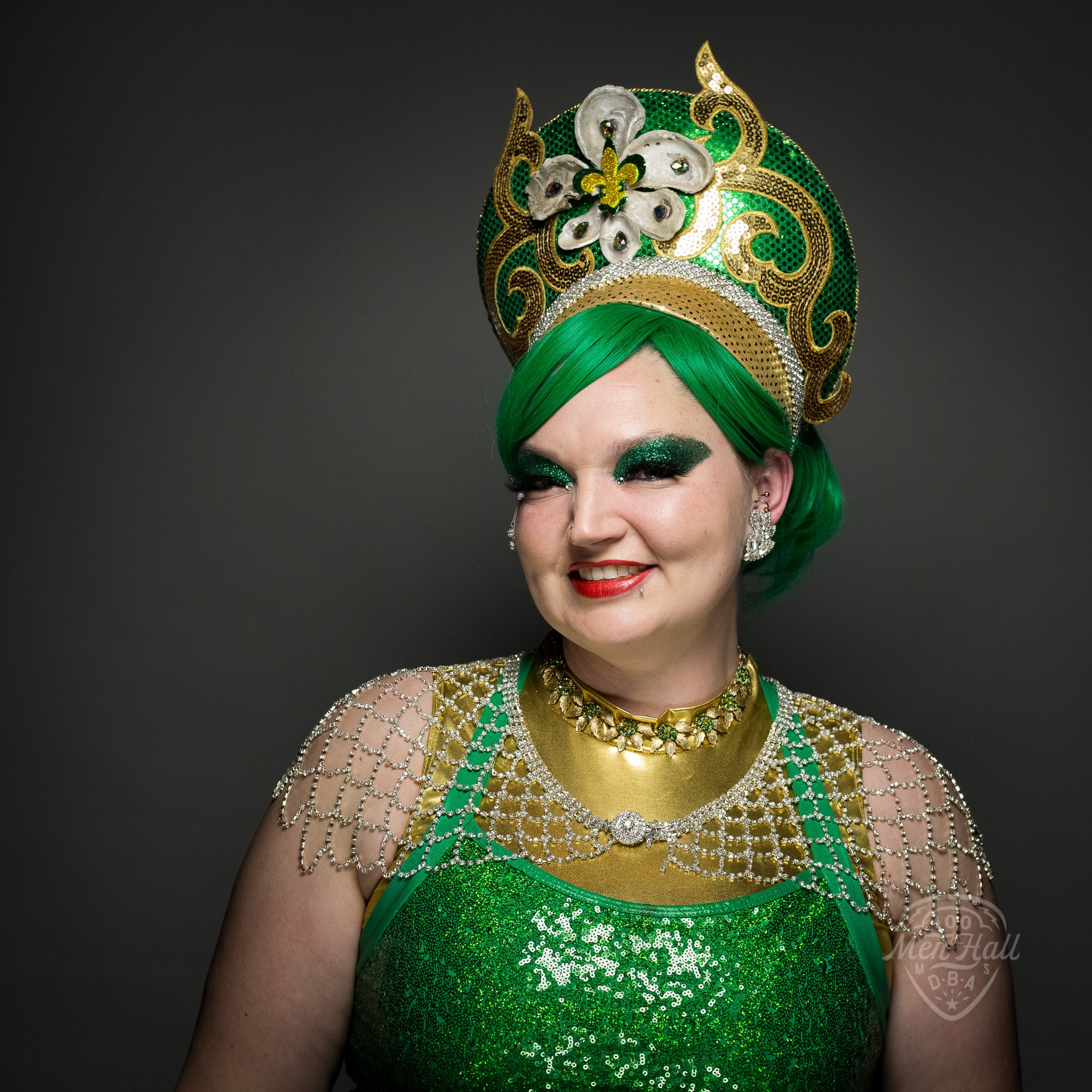 Shawn Negrotto Campos
DAY 212 Shawn Negrotto Campos [Raw Oyster Marching Club] photographed exclusively for the 100 Men Hall People Project (100MHPP). 
The first time I came to the Hall was not long after Katrina. I came here around 2011 when it had reopened under the previous owners. There was a group playing here, New Orleans musicians, and they were excellent. It's been nice to see good New Orleans music and others from all around. The Nate Hancock band was not from around here and they came back several times after having such a good experience here.  
(Photo by: Gus Bennett | The 100 Men Hall People Project) 
____________ 
100MHPP RIGHTS USAGE TERMS: This official 100 Men Hall People Project (100MHPP) photograph is made available only for publication by news organizations and/or for personal use printing by the subject(s) of the photograph. The photograph may not be manipulated in any way and may not be used in commercial or political materials, advertisements, emails, products or promotions that in any way suggests approval or endorsement by the 100 Men Hall People Project or Rachel Dangermond.  
© 2019 The 100 Men Hall People Project (100MHPP) 
#100MenHall #100MenHallPeopleProject #mgcnha #heritagearea #GusBennett #Mississippi