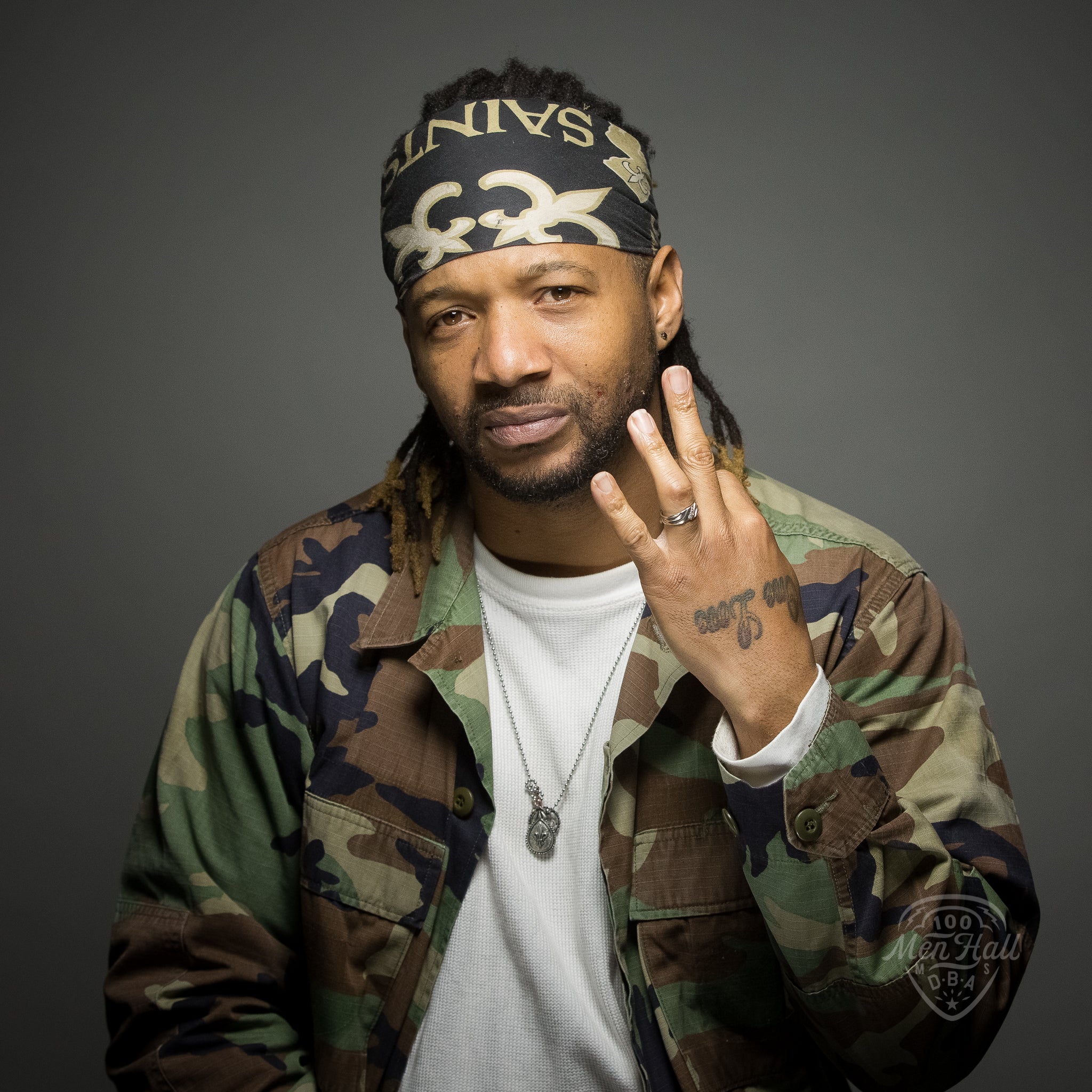 St. Reggie Williams
DAY 022 St. Reggie Williams photographed exclusively for the 100 Men Hall People Project (100MHPP).
I moved to Bay Saint Louis in junior high school. I knew about this place and had heard about the history. My first actual time here was bringing my peewee football team and setting up a green screen to shoot a music video. I knew Jesse and I was doing music, mostly hip-hop. I got a lot of music that I've been involved in for the past 17 years and now I frequent the Hall. I've seen Mr. Phil Williams play here. I just saw The Mourning Glories at your OPEN MIC. We had a rap show here once. It was my brother in law – Little Hound – it was a decent turnout – we had about 50 people. Indeed, my music experience goes real deep and so I'm into the presence and art. I've played at HOB and Howling Wolf and I refer to the Hall as the HOB of Bay Saint Louis. There is ambiance and a good vibration here.
(Photo by: Gus Bennett | The 100 Men Hall People Project)
____________
100MHPP RIGHTS USAGE TERMS: This official 100 Men Hall People Project (100MHPP) photograph is made available only for publication by news organizations and/or for personal use printing by the subject(s) of the photograph. The photograph may not be manipulated in any way and may not be used in commercial or political materials, advertisements, emails, products or promotions that in any way suggests approval or endorsement by the 100 Men Hall People Project or Rachel Dangermond.
© 2019 The 100 Men Hall People Project (100MHPP)
#100MenHall #100MenHallPeopleProject #mgcnha #heritagearea #GusBennett #Mississippi