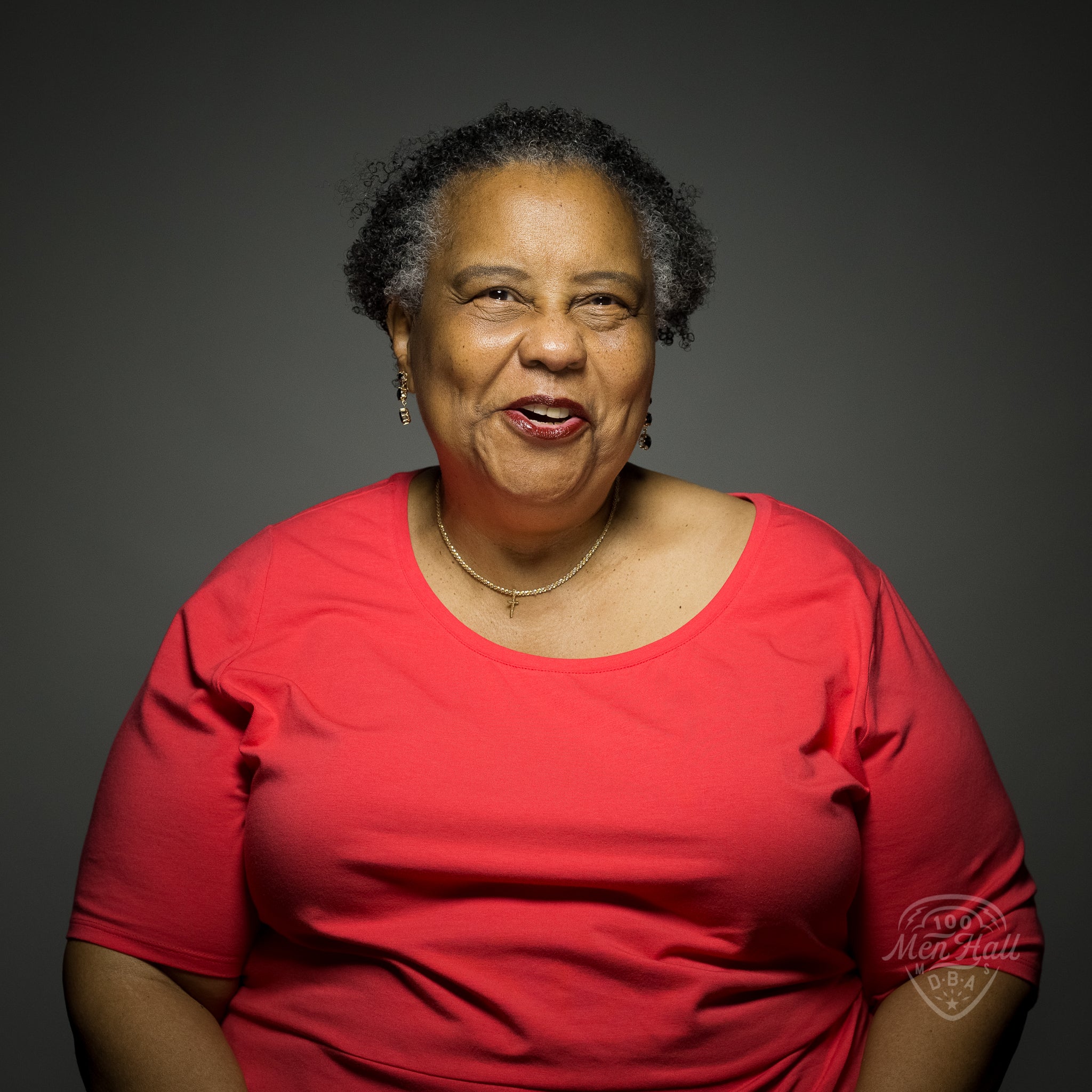 Susan Williams Allen
DAY 042 Susan Williams Allen photographed exclusively for the 100 Men Hall People Project (100MHPP).
My parents, Douglas and Louise Williams, were born in 1922, and used to come to the Hall. This was the only place that Black people could attend. My two older sisters came and saw James Brown, Eartha Kitt, Ike & Tina Turner. They used to come to dance and to the Mardi Gras balls. I came later before they closed it. I came when Kerrie and her husband had it. My main time was in my college days until the 80s, I went to college at Tougaloo, right past Jackson. We had a lot of other venues that opened up and white establishments didn't mind you coming. My mother was a Mardi Gras partying type of woman, her and daddy were married almost 50 years and she loved to party and she dragged daddy here. Her words were when a song came on with a beat and daddy would want to hold her close, she would tell him, "Don't dance me slow."
My biggest thing is listening to my sisters tell me the stars they saw who were able to go on to other venues than the Negro circuit which is what they called it. There were no boys just a group of sisters who taught each other how to dance. When I came here I felt my momma and daddy here, because we knew this was the only place they could come and have fun. I'm into dancing and good music. We would pay 50 cents to cross the bridge and go to Biloxi to the Shalimar to see the bands we wanted to see and do what we wanted to do, we didn't want to be where our parents were. My mom didn't like it, but my daddy said, "We raised those girls and we have to be confident that they will do the right thing and we have to let them go."
(Photo by: Gus Bennett | The 100 Men Hall People Project)
____________
100MHPP RIGHTS USAGE TERMS: This official 100 Men Hall People Project (100MHPP) photograph is made available only for publication by news organizations and/or for personal use printing by the subject(s) of the photograph. The photograph may not be manipulated in any way and may not be used in commercial or political materials, advertisements, emails, products or promotions that in any way suggests approval or endorsement by the 100 Men Hall People Project or Rachel Dangermond.
© 2019 The 100 Men Hall People Project (100MHPP)
#100MenHall #100MenHallPeopleProject #mgcnha #heritagearea #GusBennett #Mississippi