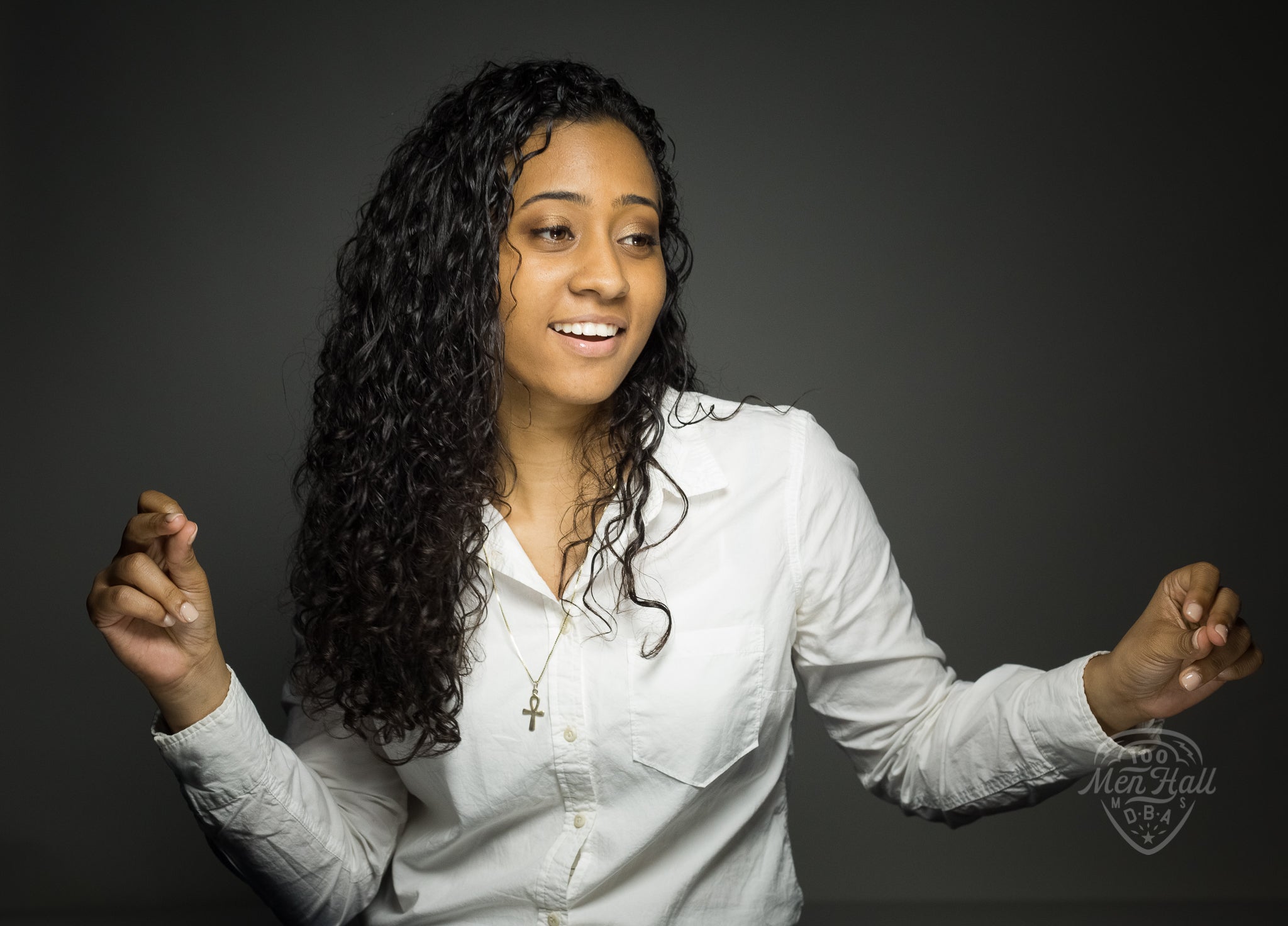 Sydney Camille Labat
DAY 102 Sydney Camille Labat photographed exclusively for the 100 Men Hall People Project (100MHPP). 
Sydney is a medical student at Tulane University. Sydney's grandparents were members of the Hall and her grandfather owned a haberdashery and then a drycleaners. Her father has bartended Mardi Gras events at the Hall. In 2018, the Hall began to host A Soulful Christmas, a day to take photos with Black Santa and play reindeer games, win prizes and eat a warm breakfast. Sydney's parents were Santa Claus and Mrs. Claus. The event is now an annual event at the Hall and Santa and Mrs. Claus are a big hit! 
(Photo by: Gus Bennett | The 100 Men Hall People Project) 
____________ 
100MHPP RIGHTS USAGE TERMS: This official 100 Men Hall People Project (100MHPP) photograph is made available only for publication by news organizations and/or for personal use printing by the subject(s) of the photograph. The photograph may not be manipulated in any way and may not be used in commercial or political materials, advertisements, emails, products or promotions that in any way suggests approval or endorsement by the 100 Men Hall People Project or Rachel Dangermond.  
© 2019 The 100 Men Hall People Project (100MHPP) 
#100MenHall #100MenHallPeopleProject #mgcnha #heritagearea #GusBennett #Mississippi