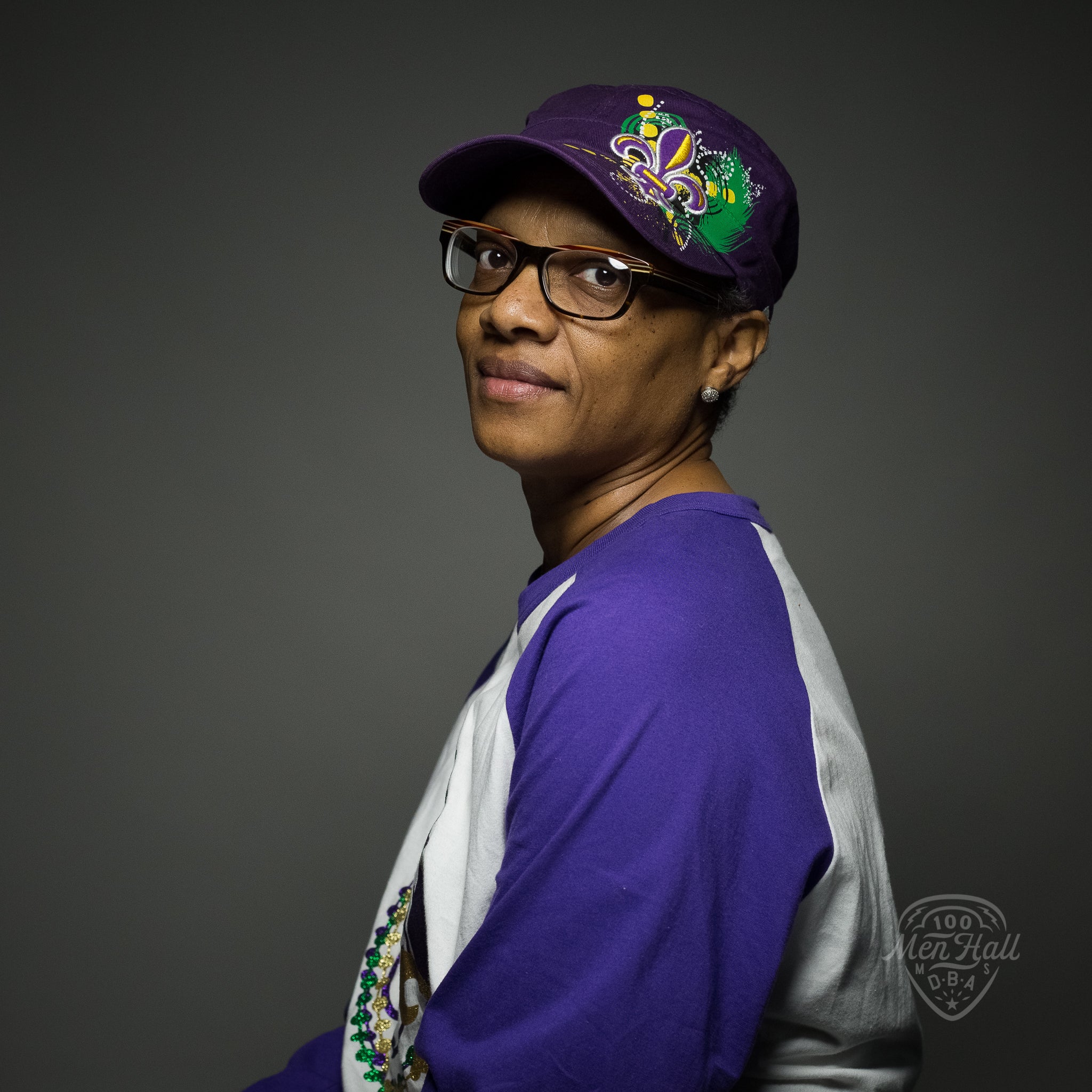 Tina Marie Dorsey
DAY 151 Tina Marie Dorsey photographed exclusively for the 100 Men Hall People Project (100MHPP). 
When I was 11 or 12 years old they had an organization that did Mardi Gras balls for kids. It was affiliated with the DVA and they were putting it on. I was in one when the Krewe of Real People had it. We did a little performance and marched in the parade. I attended a jazz concert and one other thing. But my parents always talked about the fun they had here. When my parents talked about the Hall when I was coming up as a young child I realized the significance of the place.  
(Photo by: Gus Bennett | The 100 Men Hall People Project) 
____________ 
100MHPP RIGHTS USAGE TERMS: This official 100 Men Hall People Project (100MHPP) photograph is made available only for publication by news organizations and/or for personal use printing by the subject(s) of the photograph. The photograph may not be manipulated in any way and may not be used in commercial or political materials, advertisements, emails, products or promotions that in any way suggests approval or endorsement by the 100 Men Hall People Project or Rachel Dangermond.  
© 2019 The 100 Men Hall People Project (100MHPP) 
#100MenHall #100MenHallPeopleProject #mgcnha #heritagearea #GusBennett #Mississippi