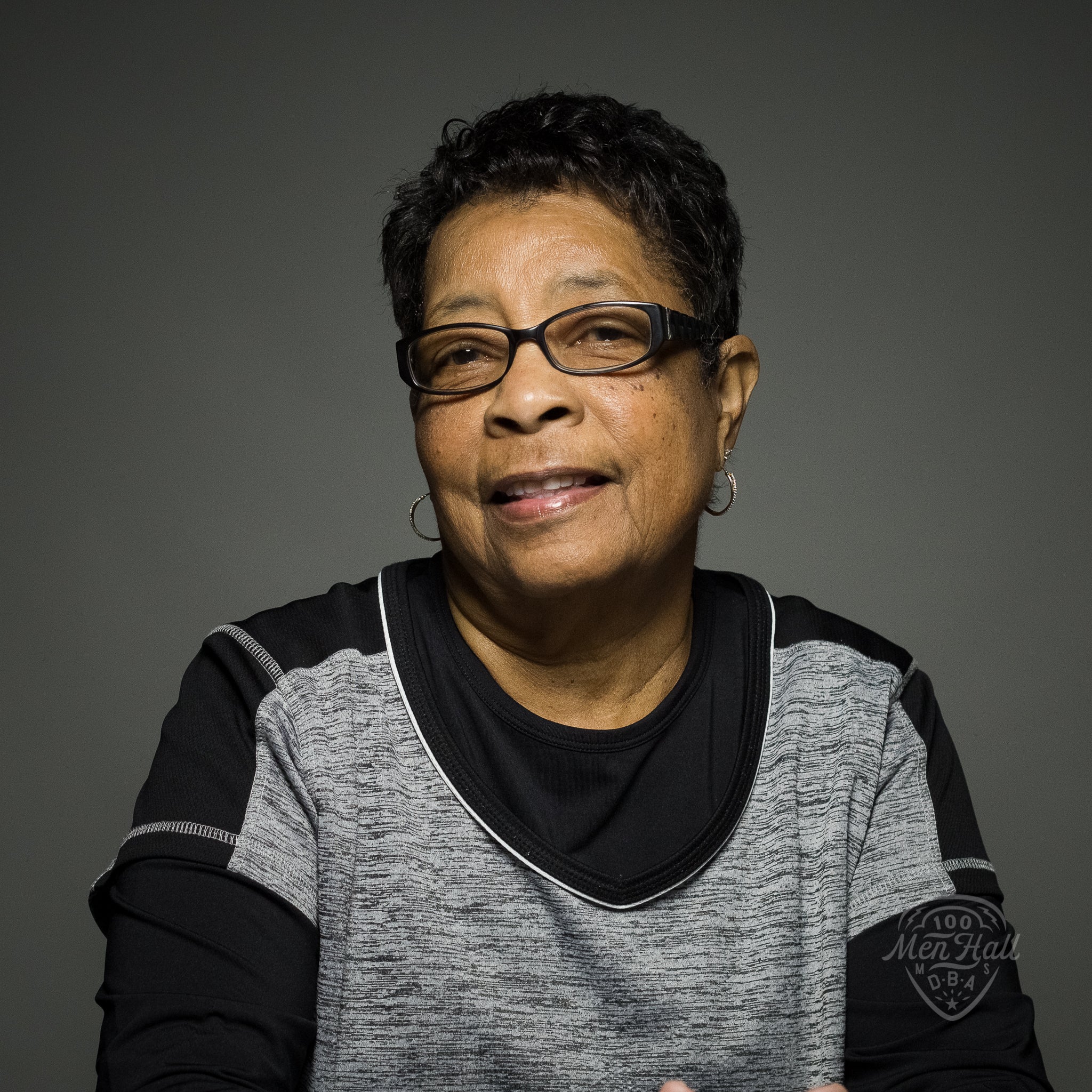 Zettie Farve
DAY 140 Zettie Farve photographed exclusively for the 100 Men Hall People Project (100MHPP). 
Our parents came here, and we came in the 60s. I was 17 or 18 years old. We used to have meetings, organization called Children of Friendship and another Children of Charity. These were organization when you couldn't pay your doctor's appointments and medicines, they would pay it all. When years went by they couldn't pay it all and they would give you some of it. We danced together here a lot of times. We had so many dances in here and the balls, Fats Domino, Peter Claver balls, Big Joe Turner, and Ernie K Doe. The dances were on Monday. We had a guy Joe Patrick who booked all of the acts. I didn't understand how they did that and everyone had to go to work the next day. This place didn't have tables; it was just benches all around the wall and the whole space was full and people were dancing. The only thing they sold was beer in the kitchen. We would go to the barrooms and we got schoolboy scotch (wine). The bar was in the back corner of the kitchen, and the kitchen was the meeting room. The Monday night dances went on forever. Joe Patrick stopped booking (he lived right behind the Krack on Sycamore).  
(Photo by: Gus Bennett | The 100 Men Hall People Project) 
____________ 
100MHPP RIGHTS USAGE TERMS: This official 100 Men Hall People Project (100MHPP) photograph is made available only for publication by news organizations and/or for personal use printing by the subject(s) of the photograph. The photograph may not be manipulated in any way and may not be used in commercial or political materials, advertisements, emails, products or promotions that in any way suggests approval or endorsement by the 100 Men Hall People Project or Rachel Dangermond.  
© 2019 The 100 Men Hall People Project (100MHPP) 
#100MenHall #100MenHallPeopleProject #mgcnha #heritagearea #GusBennett #Mississippi