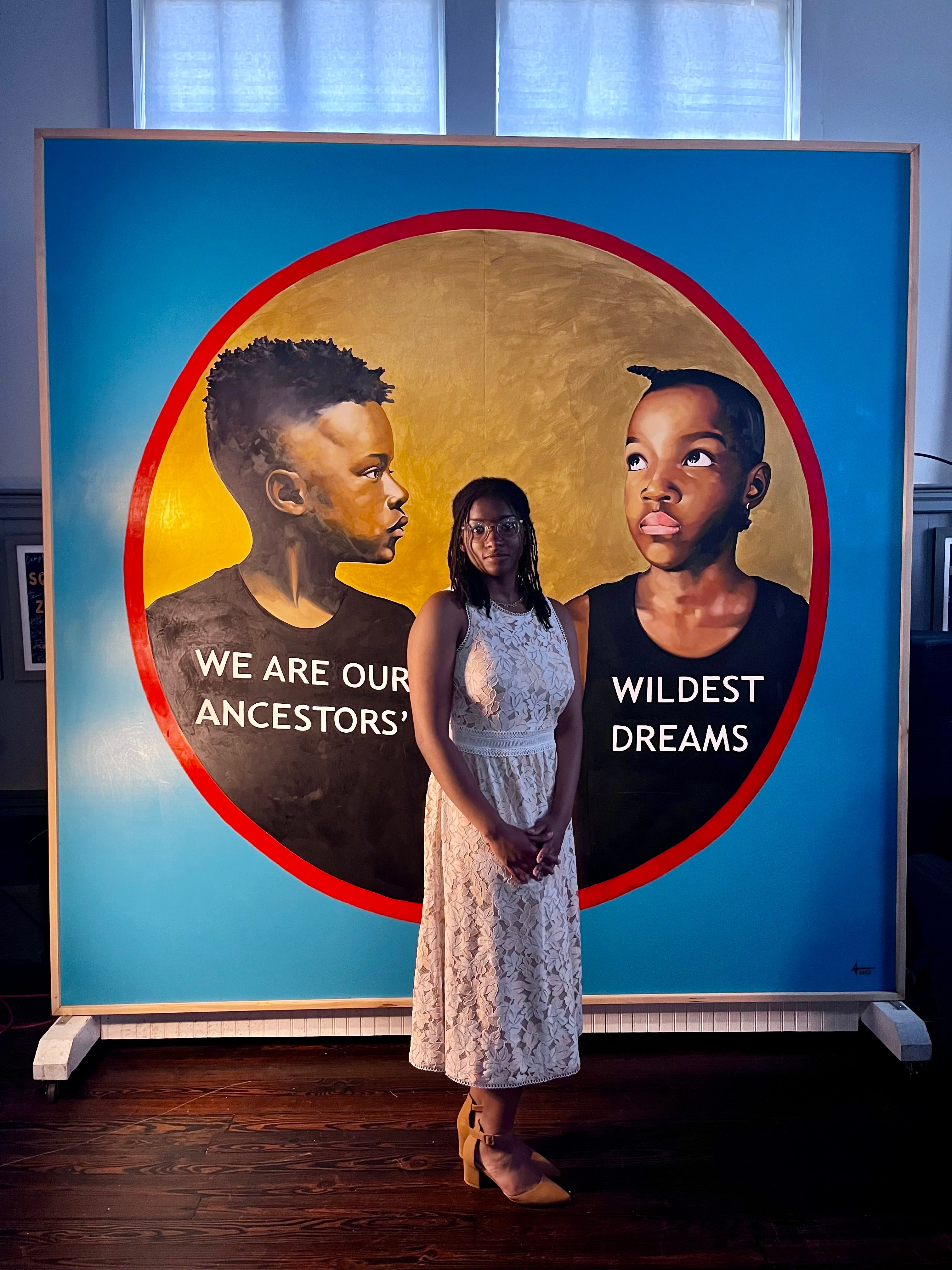 2023 100 WOMEN DBA Scholarship Awards
In May 2023, the 100 WOMEN DBA awarded five scholarships to young women of color graduating from Hancock, Bay and home school high schools. This was our second year awarding scholarships that target young women of color who might not have access to full scholarships or family resources for their college education.
To DONATE to the scholarship fund, please click here. 
The 100 WOMEN DBA is the membership organization that supports the maintenance and preservation of the 100 Men Hall. The 100 WOMEN DBA seeks to levy the members collective privileges and resources to level the playing field for under-represented women and students to empower and support them in their business and education endeavors. To become a member, please click here. 
The $1500 100 WOMEN DBA scholarships went to Karima Wallace (homeschool), Aniyah Wood (Hancock), and Anajah Laneaux (Bay), with the $500 Elena Marie Lucore Memorial scholarships going to Jaelyn Acker (Hancock) and Kiana Han (Bay). 
Meet the Scholars:

Karima Wallace
Listen to Karima here 

Aniyah Wood
Listen to Aniyah here

Anajah Laneaux
Listen to Anajah here



Kiana Han
Listen to Kiana here