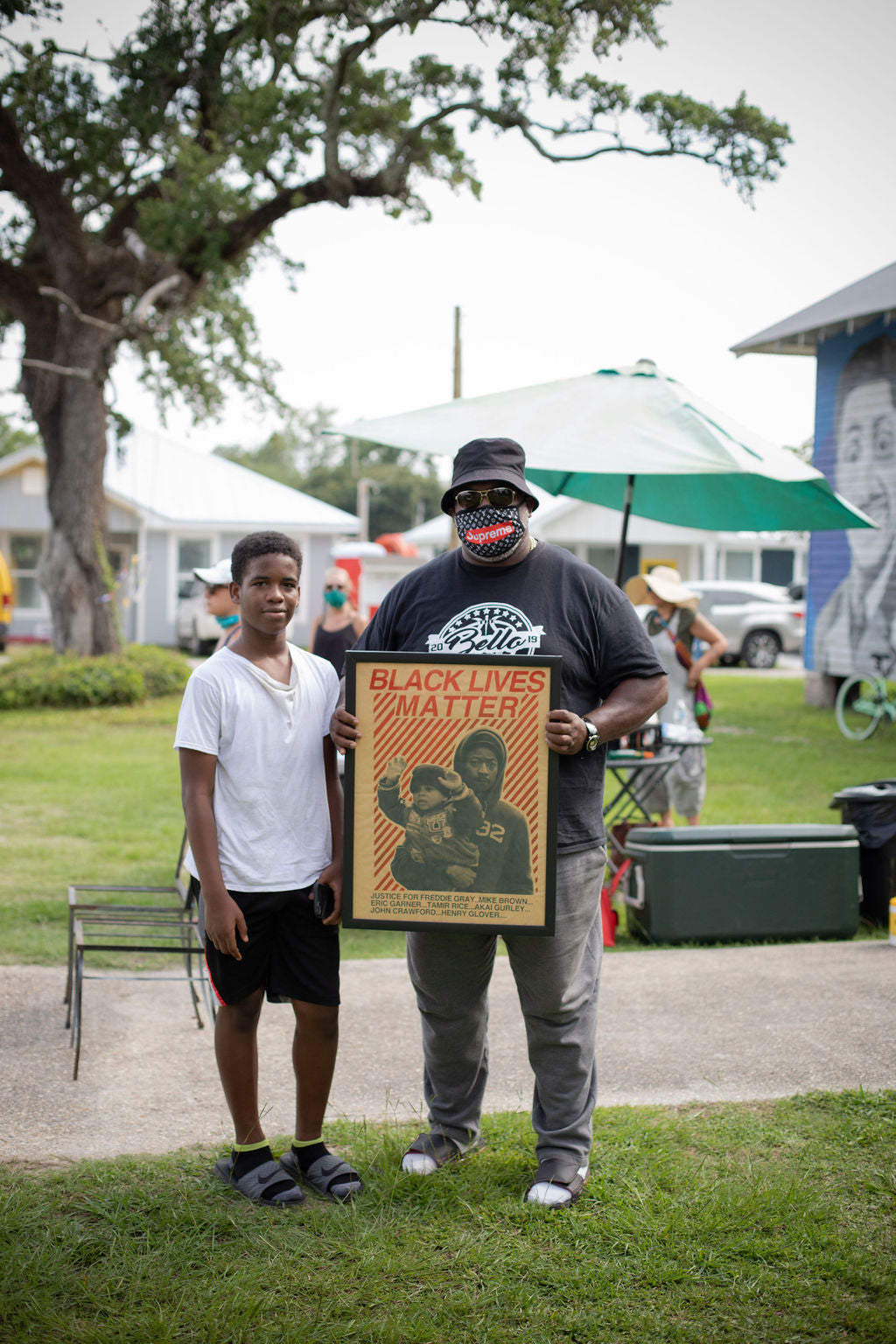 LISTENING BOOTHS for Black Lives Matter
Bay Saint Louis, MS – The 100 WOMEN DBA, a program under the 100 Men Hall, hosted six listening booths on Saturday, May 30, 2020 from 1PM to 5PM outside the Hall for members of the community to express themselves about the recent killing of African Americans across the country.
Each booth was a six-foot table with a listener wearing a mask on one end and a chair for a person to social distance and express their emotions in response to the recent disturbing deaths. Each time a person left the chair, the area was wiped down in preparation for the next one.
The 100 WOMEN DBA had been working with the Winter Institute to address the racist incident that happened to a young girl during Mardi Gras. A community dialogue was in the works when the COVID-19 pandemic made this gathering impossible. Now, our community has expressed a desire and need to come to terms with the deaths of African Americans and will use the listening booths as a safe practice alternative to community dialogue.
A listening booth is a place where a person is given space to be heard by another member in the community. The listener will not speak and will wear a mask for safe practice. If you want to express yourself about these tragic events, please come to the Hall on Saturday - we are here to listen to you.
The 100 Women DBA is a non-profit operating under 100 Men Hall seeking to levy the members collective privileges and blessings to level the playing field for under-represented women to empower and support them in their business endeavors.
photos by Ann Madden