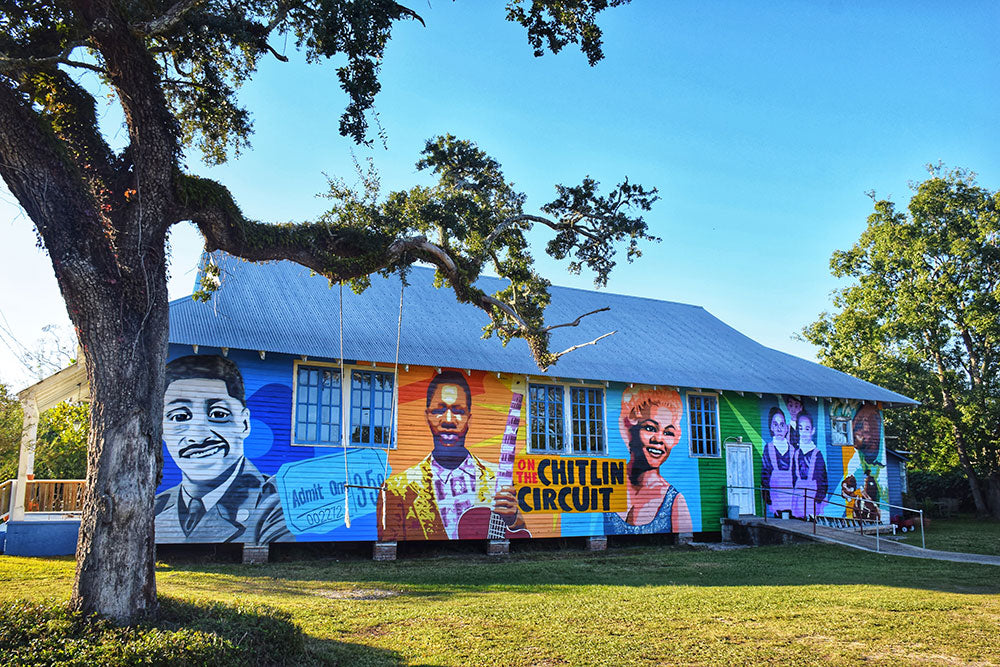 The Mural Project
The 100 Men Hall commissioned visual artists Wendo and JoLean to paint a mural that represents a visual storyboard of the history of the Hall. The mural is a gift to the residents of Bay Saint Louis in the form of public art, and will promote the Hall's rich history within the African American community. 
This project was made possible in part by a grant from the Mississippi Gulf Coast National Heritage Area, as well as a partial matching grant from the Puffin Foundation. Their funding provides support for one of the cornerstones of the Hall's mission, which is to tell a more nuanced story of African American resistance and resilience in the Mississippi Gulf Coast. 
New Orleans artist Wendo and native Bay Saint Louis JoLean have backgrounds in design and fine art, their work displays a variety of different themes and motifs that are unique to the spaces in which they inhabit. Their work has been shown in New Orleans and Texas as well as South Korea and the Philippines.

Photo by J Stephen Young
The mural project began with a celebration on Sunday, March 10 from noon to 4PM. The Silver Slipper Casino sponsored Gal Holiday & the Honky Tonk Revue, while outside Wendo and JoLean worked their magic. Steve Barney, a/k/a The Mad Potter of Bay Saint Louis hung upside down doing his STEAMPunk pottery. Chef Chris Hayes with The Smoking Oyster and Pop Brothers provided delicious eats.

Photo by Steve Pimpis