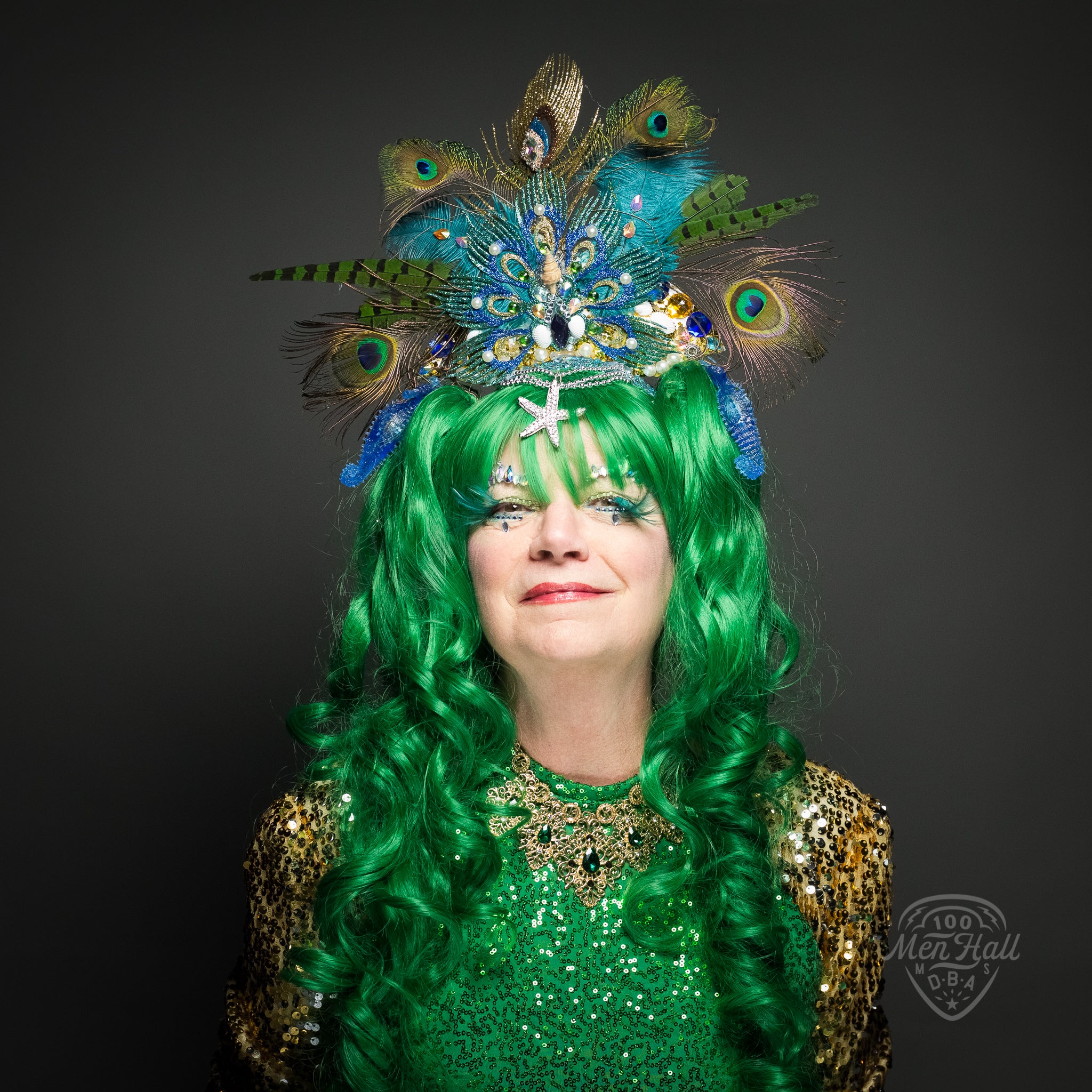 Brenda Comer [Raw Oyster Marching Club]
DAY 033 Brenda Comer photographed exclusively for the 100 Men Hall People Project (100MHPP).
The first time I heard about the Hall was after Katrina when the previous owners were rebuilding it. Then later I sent my friend, Rachel, the link to the Hall when it was for sale. I'm proud to say I'm now on the board of the Hundred Members Debating Benevolent Association. I've been to many events at the Hall - Arts Alive was here one year and Tarts and Tramps and it was for me, this coalescence of everything the Bay – arts, costuming, music, and we were in this magical place. The vibe that is here now is palpable within the community. It is being transformed but it's actually being returned to what it once was - a place to come together. It's more than an event space and more than a place to hear music.
(Photo by: Gus Bennett | The 100 Men Hall People Project)
____________
100MHPP RIGHTS USAGE TERMS: This official 100 Men Hall People Project (100MHPP) photograph is made available only for publication by news organizations and/or for personal use printing by the subject(s) of the photograph. The photograph may not be manipulated in any way and may not be used in commercial or political materials, advertisements, emails, products or promotions that in any way suggests approval or endorsement by the 100 Men Hall People Project or Rachel Dangermond.
© 2019 The 100 Men Hall People Project (100MHPP)
#100MenHall #100MenHallPeopleProject #mgcnha #heritagearea #GusBennett #Mississippi