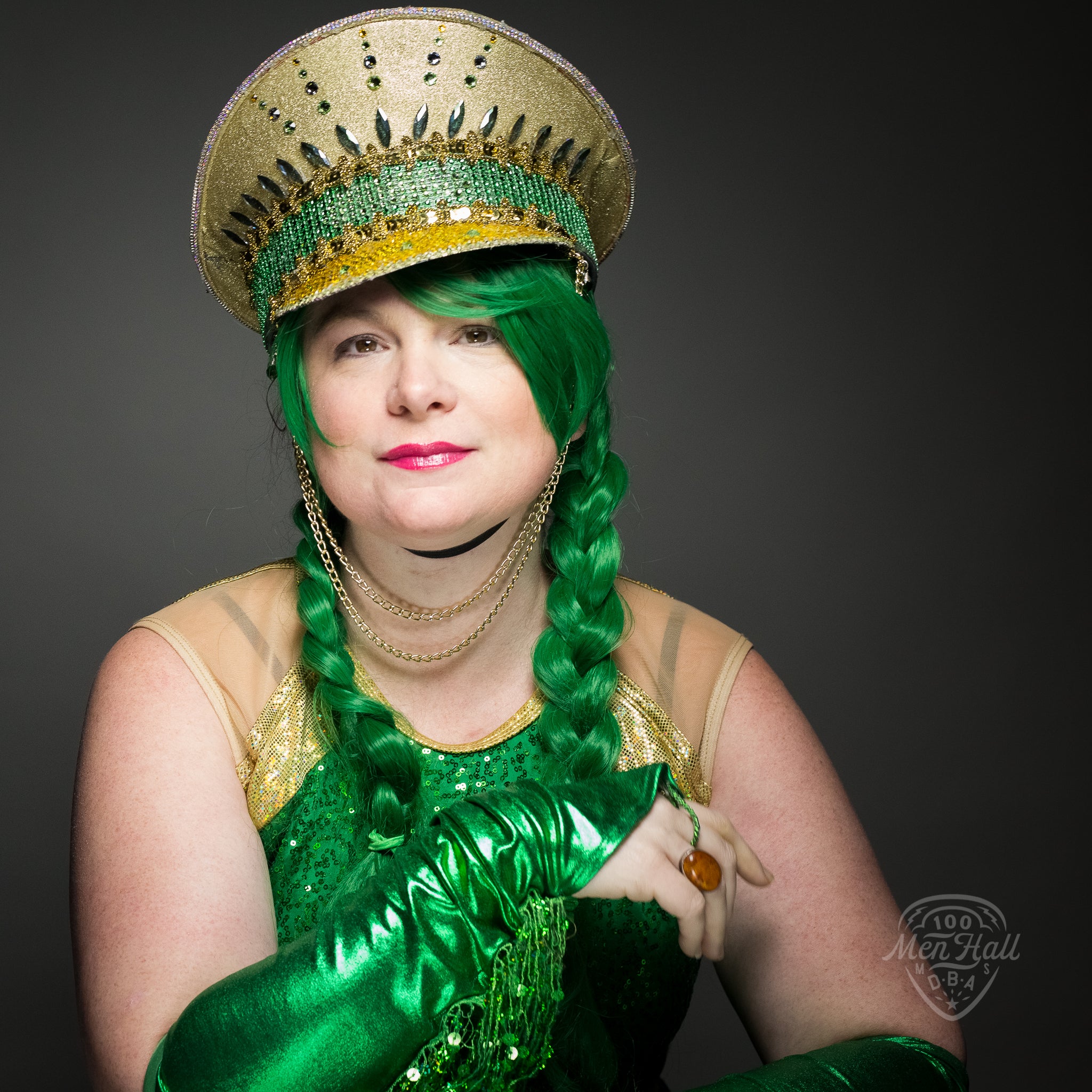 Laura Kidd [Raw Oyster Marching Club]
DAY 034 Laura Kidd photographed exclusively for the 100 Men Hall People Project (100MHPP).
I was born and raised here, but didn't hear about the Hall till Kerrie and Jesse bought it. My first time here, I was overwhelmed by it then once I started coming, I bartended here, helped waitress for parties, and once I found out about it, it was part of us. One of my favorites was Super Chikan. I previously went to Clarksdale and fell in love with him, the crowd wasn't big but I didn't care. I was bartending for the Stoop Kids, some kids out of New Orleans who hung out on their stoops. The New Year Eve's show was my favorite because Little Freddie King was in love with us since we were doing our burlesque show. I got on stage and took clothes off and that was magical! Martha called me and asked me to do it and I said I would even though I have stage fright. You can't tell Martha no. It was very liberating.
(Photo by: Gus Bennett | The 100 Men Hall People Project)
____________
100MHPP RIGHTS USAGE TERMS: This official 100 Men Hall People Project (100MHPP) photograph is made available only for publication by news organizations and/or for personal use printing by the subject(s) of the photograph. The photograph may not be manipulated in any way and may not be used in commercial or political materials, advertisements, emails, products or promotions that in any way suggests approval or endorsement by the 100 Men Hall People Project or Rachel Dangermond.
© 2019 The 100 Men Hall People Project (100MHPP)
#100MenHall #100MenHallPeopleProject #mgcnha #heritagearea #GusBennett #Mississippi