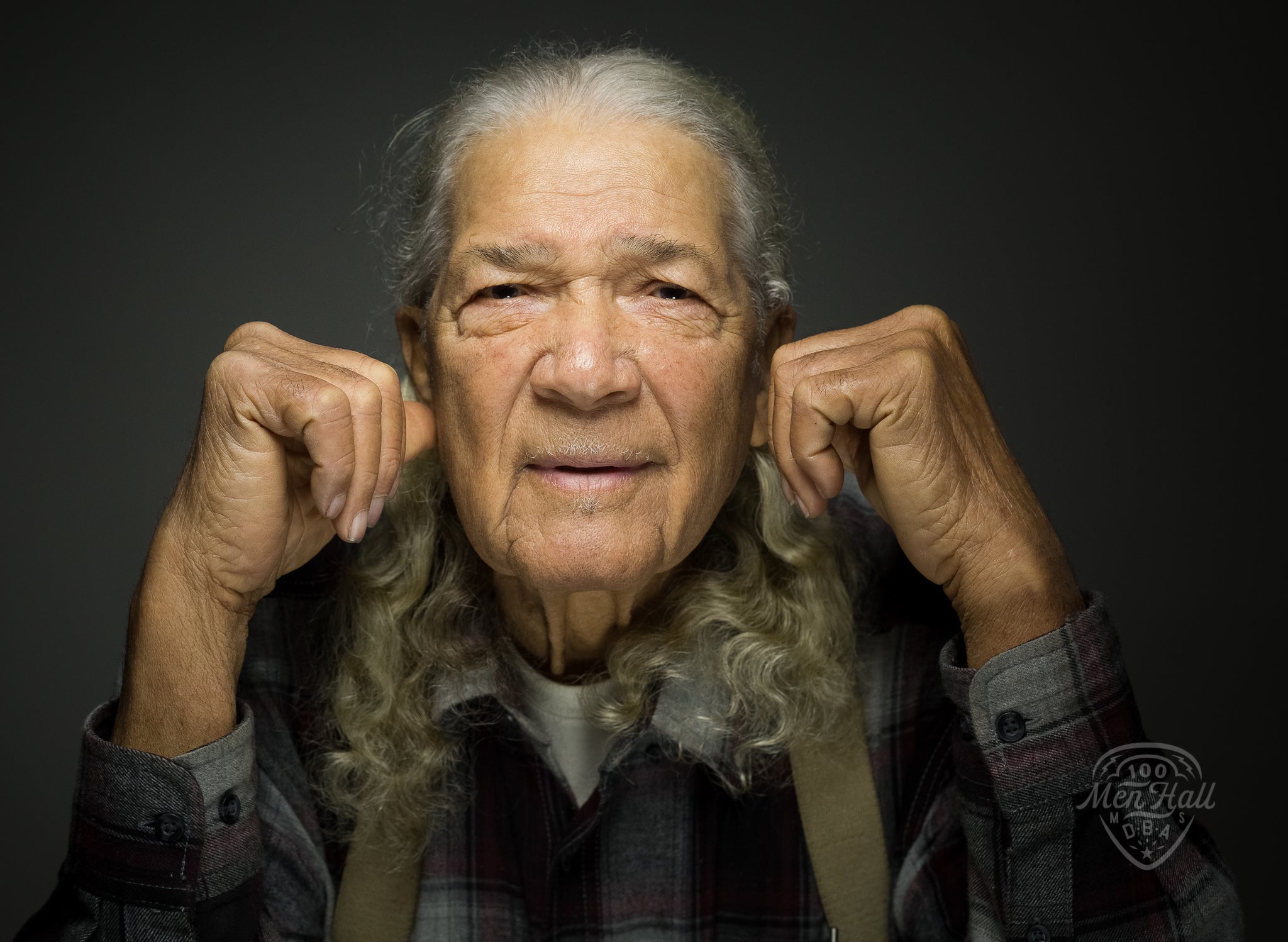 Herman 'Rosomo' Williams Rieux
DAY 035 Herman 'Rosomo' Williams Rieux photographed exclusively for the 100 Men Hall People Project (100MHPP).
I remember dancing with all these women in here. I been coming since I was eight years old (87 years old now).  I saw Otis Redding, Bobby Blue Bland, and BB King. All of them were here. It's where they all got their start.  Fifteen cents at the door. I used to come here to pay my old man's dues, through the side door, where they kept the books. Dues were about 50 to 75 cents. I would come here on a goat and a wagon to pay papa's dues.  There was an Ice House across the tracks. I would ride a billy goat like a horse. I put a saddle on him.  The goat knew his route even when I wasn't with him.  I used to pick up everyone's ice.  The goat would go on his own without me and deliver everyone's ice without me if I stopped to talk.  If the goat got home before me, I would be in trouble.
(Photo by: Gus Bennett | The 100 Men Hall People Project)
____________
100MHPP RIGHTS USAGE TERMS: This official 100 Men Hall People Project (100MHPP) photograph is made available only for publication by news organizations and/or for personal use printing by the subject(s) of the photograph. The photograph may not be manipulated in any way and may not be used in commercial or political materials, advertisements, emails, products or promotions that in any way suggests approval or endorsement by the 100 Men Hall People Project or Rachel Dangermond.
© 2019 The 100 Men Hall People Project (100MHPP)
#100MenHall #100MenHallPeopleProject #mgcnha #heritagearea #GusBennett #Mississippi