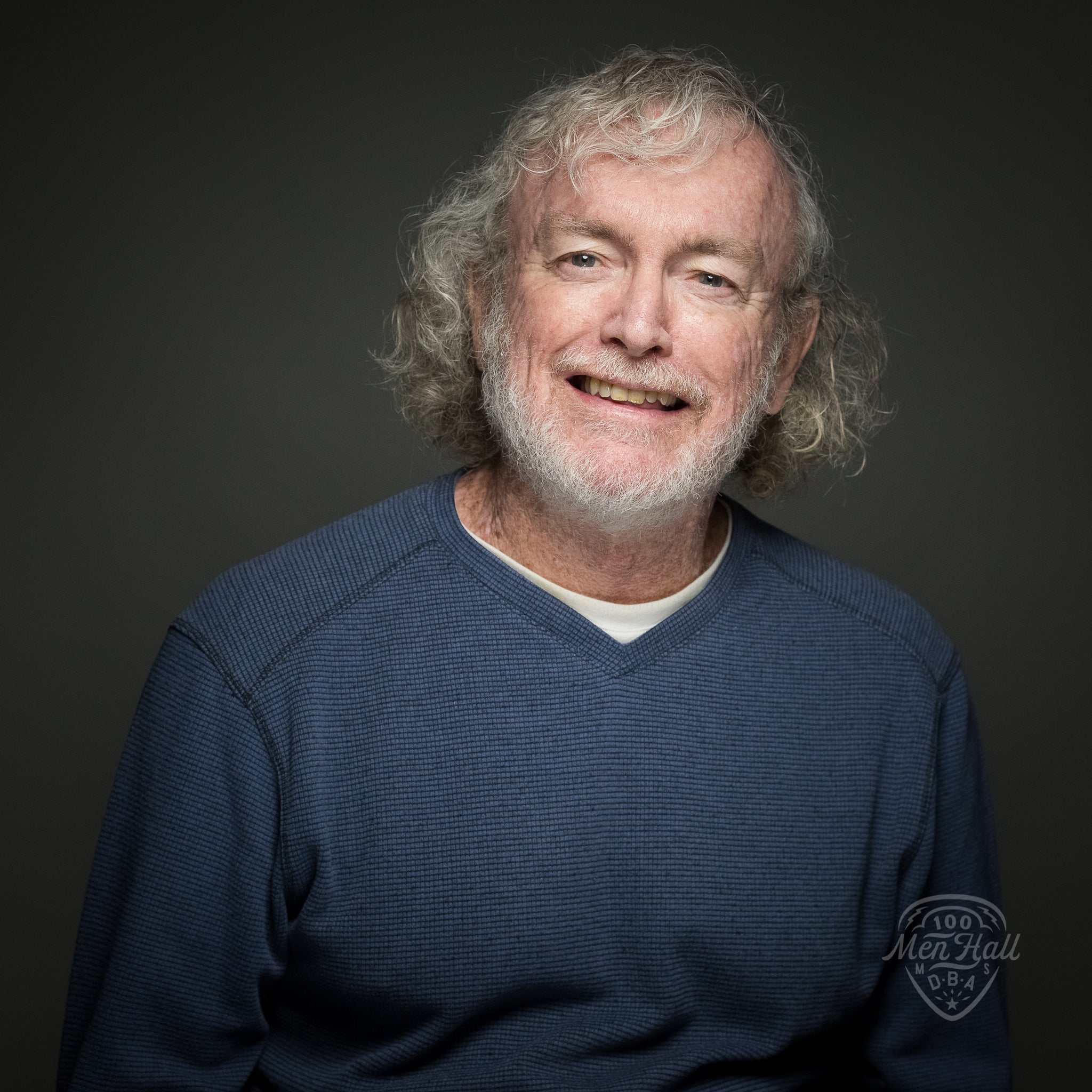 Bruce Northridge
DAY 163 Bruce Northridge photographed exclusively for the 100 Men Hall People Project (100MHPP). 
Post Katrina was when I learned about the Hall. I assisted Father Sebastian in Katrina Recovery; we formed SOAR, St. Rose Outreach and were pretty aware of all that was going on in the area. I kind of knew what was happening and then Jesse came and played bass with the St. Rose gospel. Then we became friends and they invited us over to see what they were doing. I joined St. Rose in 1990 and for 29 years was the one white guy consistently in the gospel choir. So I learned from the stories I heard there about the Hall. St. Rose is special but they all said the Hall is special. James Brown came here, and to have all those famous people come to the Hall as their careers were beginning. To hear Charles Joseph tell me the stories of growing up in the hall, while I grew up in a lily white school in New Jersey and to come down and hear all these stories about how my friends here grew up that's absolutely special. I was here for the unveiling of the Mississippi Blues Trail.  
(Photo by: Gus Bennett | The 100 Men Hall People Project) 
____________ 
100MHPP RIGHTS USAGE TERMS: This official 100 Men Hall People Project (100MHPP) photograph is made available only for publication by news organizations and/or for personal use printing by the subject(s) of the photograph. The photograph may not be manipulated in any way and may not be used in commercial or political materials, advertisements, emails, products or promotions that in any way suggests approval or endorsement by the 100 Men Hall People Project or Rachel Dangermond.  
© 2019 The 100 Men Hall People Project (100MHPP) 
#100MenHall #100MenHallPeopleProject #mgcnha #heritagearea #GusBennett #Mississippi