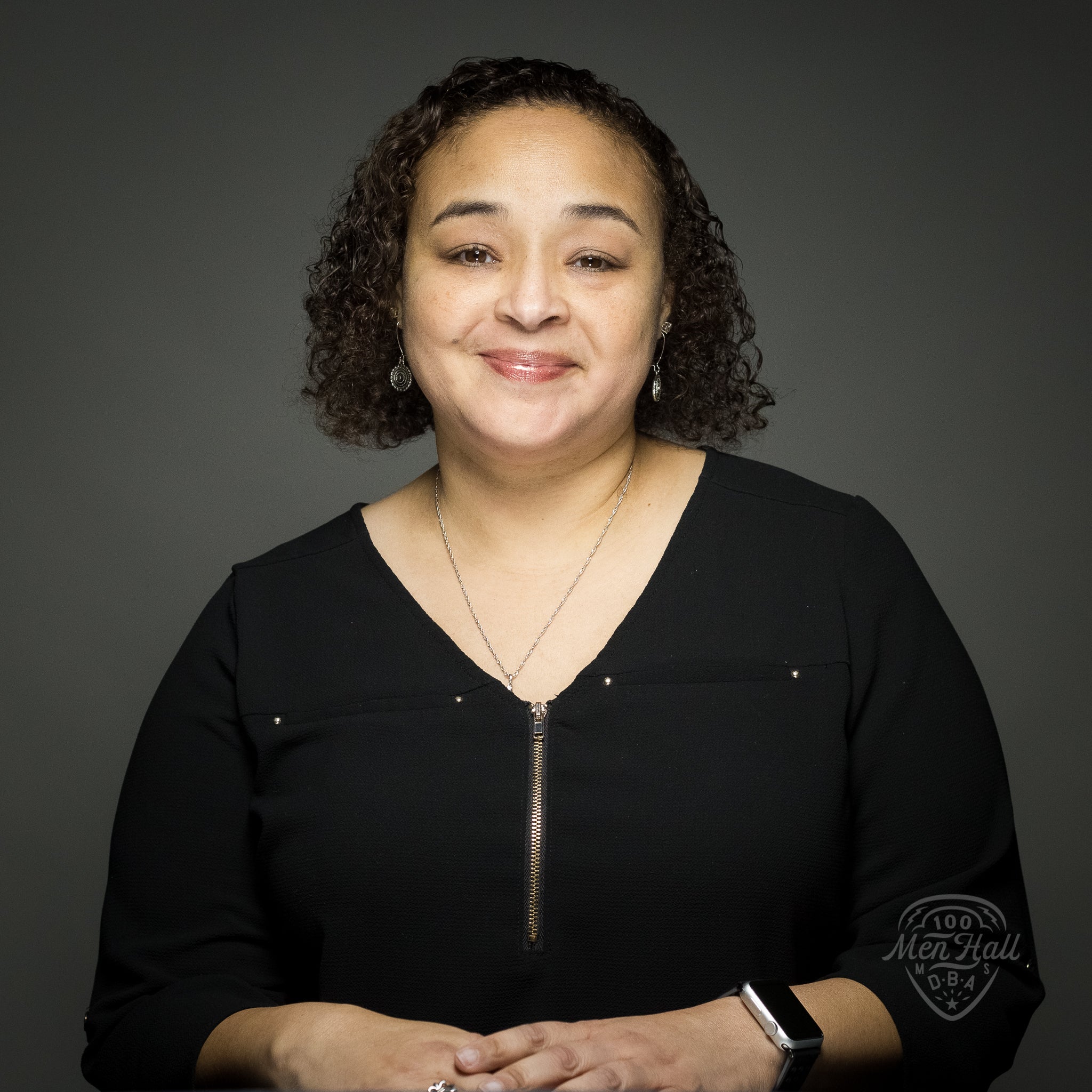 Candace Labat
DAY 158 
Candace 
Labat
 photographed exclusively for the 100 Men Hall People Project (100MHPP).
A lot of my cousins went to the Hall but it wasn't until I was grown that I actually went. I had heard about it all my life. The first time I came was for a birthday party but I can't remember for who. It wasn't until after Katrina. My grandfather and them would have been the ones that helped make the Hall what it was because he was a bartender there. I recall them talking about the 100 Men Hall. I lived around the corner and I would pass it but nothing was happening. I would hear all the stories about the Mardi Gras parties and the after the parade parties - it was where everyone would go. I was in my 30s when I finally came to the Hall. When Mr. Jesse had it I started going over there when he was renovating it. He would have a few activities going on, but before you [Rachel] revived it we had a few birthday parties and gatherings there. When you started having all the events, the Blues, the food, the drag shows, and all the shows I could get to – the Open Mic nights – I have really enjoyed myself going out there. I was getting excited because it was getting warmer and I was looking forward to having an outing for me and my girlfriends because we are all looking for something to do and what better way than supporting our heritage and the community.  
(Photo by: Gus Bennett | The 100 Men Hall People Project) 
____________ 
100MHPP RIGHTS USAGE TERMS: This official 100 Men Hall People Project (100MHPP) photograph is made available only for publication by news organizations and/or for personal use printing by the subject(s) of the photograph. The photograph may not be manipulated in any way and may not be used in commercial or political materials, advertisements, emails, products or promotions that in any way suggests approval or endorsement by the 100 Men Hall People Project or Rachel Dangermond.  
© 2019 The 100 Men Hall People Project (100MHPP) 
#100MenHall #100MenHallPeopleProject #mgcnha #heritagearea #GusBennett #Mississippi