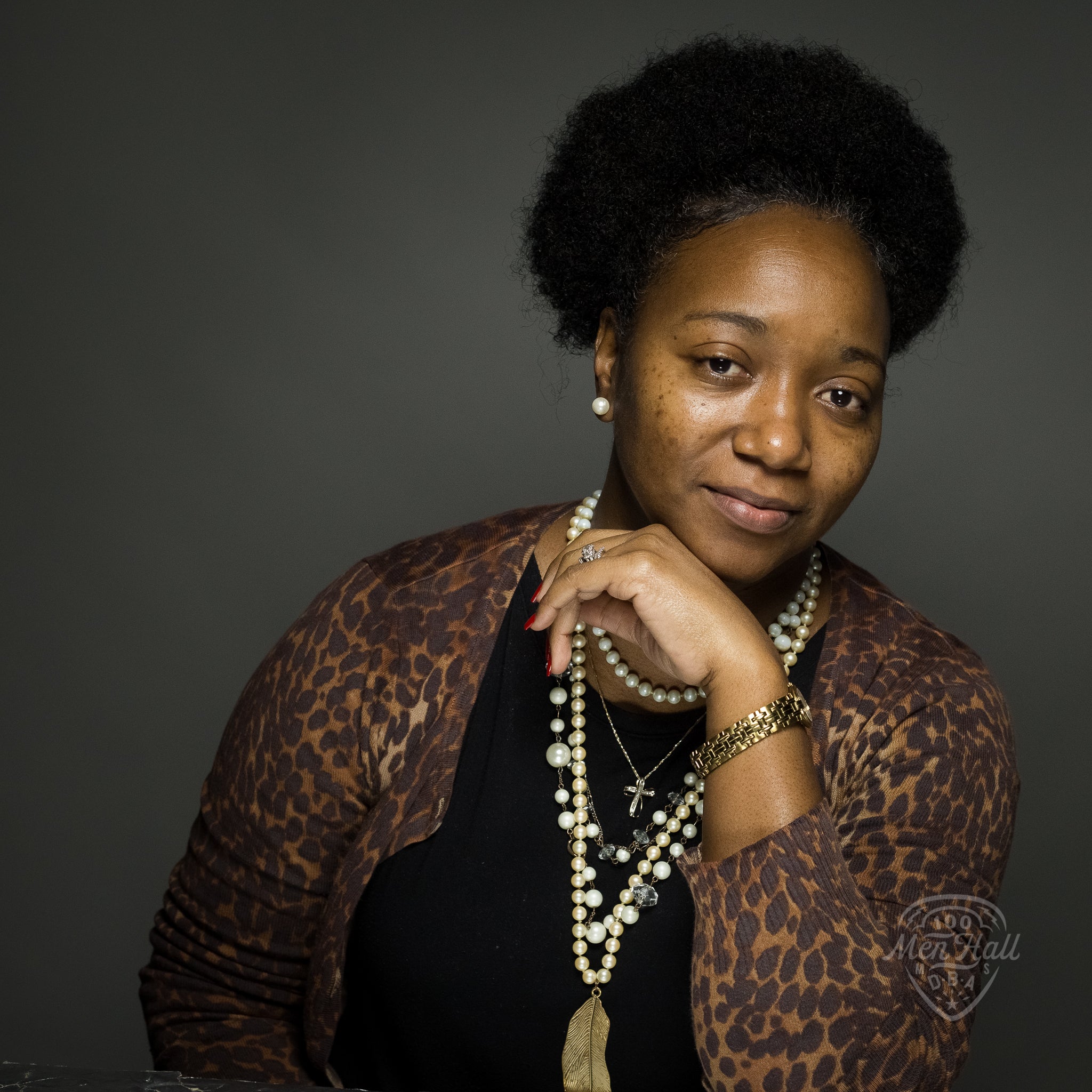 Turkessa Lewis
DAY 159 Turkessa Lewis photographed exclusively for the 100 Men Hall People Project (100MHPP). 
I never came to the Hall until I was getting ready to get married. Originally I was going to get married at Hollywood [Casino] because I work there in sales, and then Mike Brown played in the band with Jesse occasionally and he said you are so old school I have the perfect venue for you. He said I'll call Jesse and you are going to meet him. My grandmother, Daisy Bell, who was 92 at the time, used to talk about the Hall all the time when we were younger. I always thought it was still closed and I came and met Jesse and I immediately fell in love with the place. There was nothing I had to redo in the Hall, I added some lanterns on the table and some lace, and it was beautiful. It was perfect. We didn't want to spend a whole much. We had a daughter who was getting ready to graduate. It was a nice family personal wedding with about 50-60 people. Everything I had was from Goodwill, pieces of lace from my grandmother, and everything I used was old, nothing was new, the only thing I bought was the cake and the food. My favorite song is Etta James' At Last so it was perfect.  
(Photo by: Gus Bennett | The 100 Men Hall People Project) 
____________ 
100MHPP RIGHTS USAGE TERMS: This official 100 Men Hall People Project (100MHPP) photograph is made available only for publication by news organizations and/or for personal use printing by the subject(s) of the photograph. The photograph may not be manipulated in any way and may not be used in commercial or political materials, advertisements, emails, products or promotions that in any way suggests approval or endorsement by the 100 Men Hall People Project or Rachel Dangermond.  
© 2019 The 100 Men Hall People Project (100MHPP) 
#100MenHall #100MenHallPeopleProject #mgcnha #heritagearea #GusBennett #Mississippi