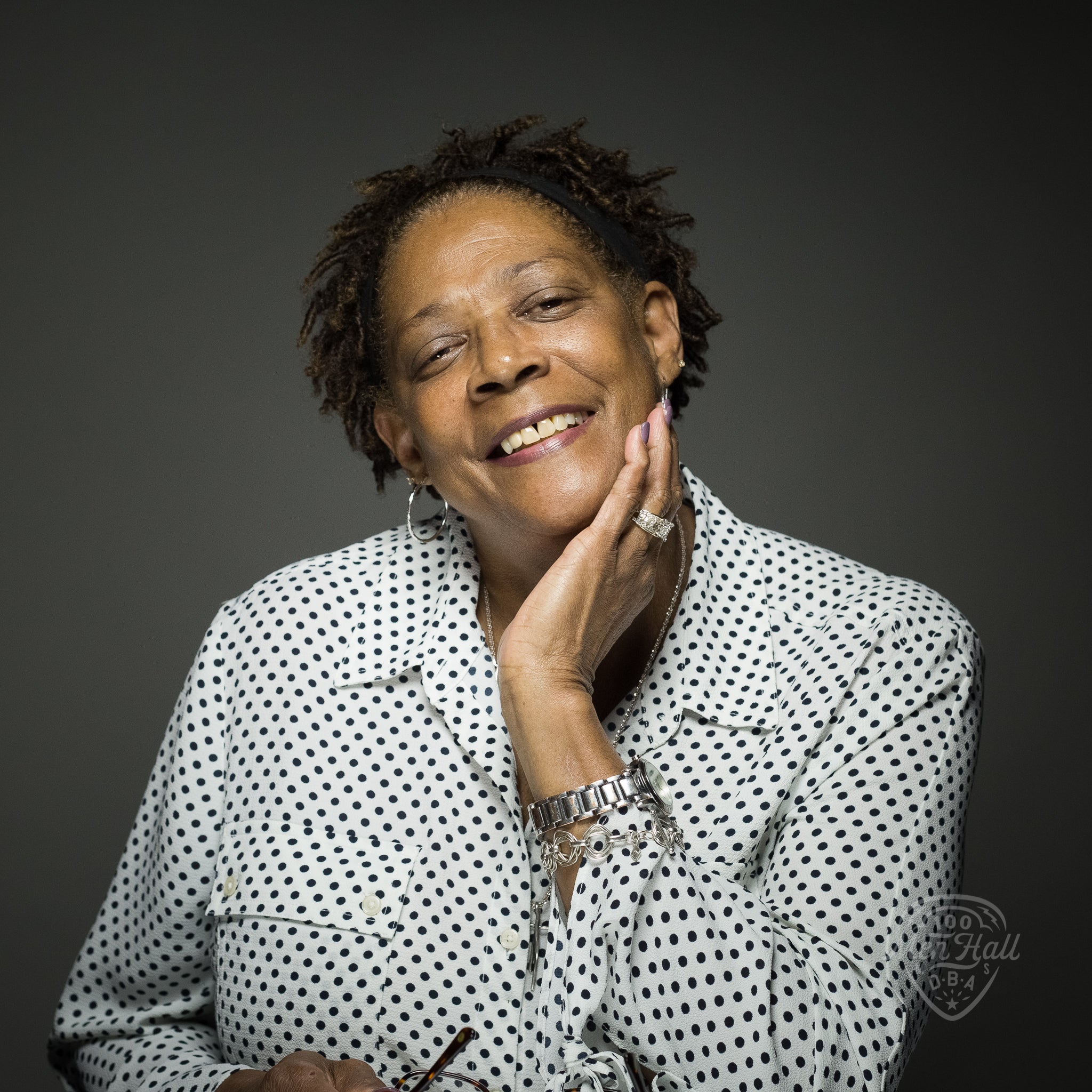 Connie Payne Lampley
DAY 133 Connie Payne Lampley photographed exclusively for the 100 Men Hall People Project (100MHPP). 
The Payne Sisters - We are the daughters of the late Milton and Gloria Payne. Yama Thomas Fennick, the younger sister of Gloria was crowned queen during a Carnival coronation ceremony here in the early 60s. Janet Payne Johnson as a child participated in a Tom Thumb wedding to Edward Ishem. Our parents frequented the Hall for Saturday evening dances. Gloria often spoke of all the now legendary musicians who got their start right here in Bay Saint Louis. Gloria shared many, many stories of happy times at the 100 Men Hall.  
(Photo by: Gus Bennett | The 100 Men Hall People Project) 
____________ 
100MHPP RIGHTS USAGE TERMS: This official 100 Men Hall People Project (100MHPP) photograph is made available only for publication by news organizations and/or for personal use printing by the subject(s) of the photograph. The photograph may not be manipulated in any way and may not be used in commercial or political materials, advertisements, emails, products or promotions that in any way suggests approval or endorsement by the 100 Men Hall People Project or Rachel Dangermond.  
© 2019 The 100 Men Hall People Project (100MHPP) 
#100MenHall #100MenHallPeopleProject #mgcnha #heritagearea #GusBennett #Mississippi