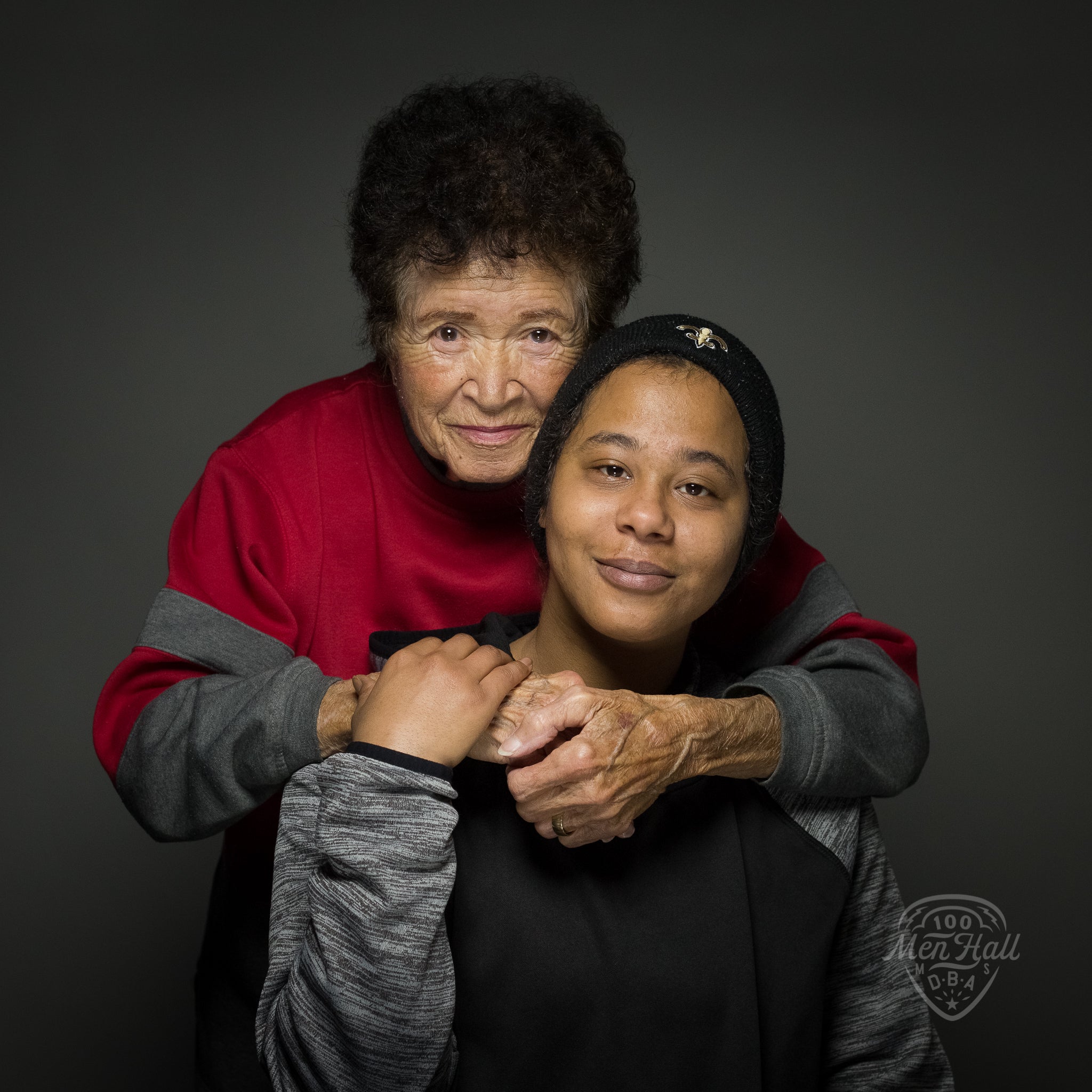 Yvonne Fields and Sarah Smith
DAY 132 Yvonne Fields and Sarah Smith photographed exclusively for the 100 Men Hall People Project (100MHPP). 
I used to come to the Hall in 1951 till my husband passed away 1982. My husband, Curtis Joseph Fields, was in the service and whenever we came home, we would come and socialize with our friends here. We always came with another couple, Rosemond and Senora Piernas. Dave Bartholomew and Tommy Ridgely with a band. We came to here to have a good time and socialize. My most memorable experience was dancing near the stage to a live band. The atmosphere was nice here. People were very friendly. I have a few relatives from here and we spent a lot of time here when we were traveling. [Yvonne and Sarah are cousins.] Sarah is one of my favorite cousins and is a very nice person.  
(Photo by: Gus Bennett | The 100 Men Hall People Project) 
____________ 
100MHPP RIGHTS USAGE TERMS: This official 100 Men Hall People Project (100MHPP) photograph is made available only for publication by news organizations and/or for personal use printing by the subject(s) of the photograph. The photograph may not be manipulated in any way and may not be used in commercial or political materials, advertisements, emails, products or promotions that in any way suggests approval or endorsement by the 100 Men Hall People Project or Rachel Dangermond.  
© 2019 The 100 Men Hall People Project (100MHPP) 
#100MenHall #100MenHallPeopleProject #mgcnha #heritagearea #GusBennett #Mississippi