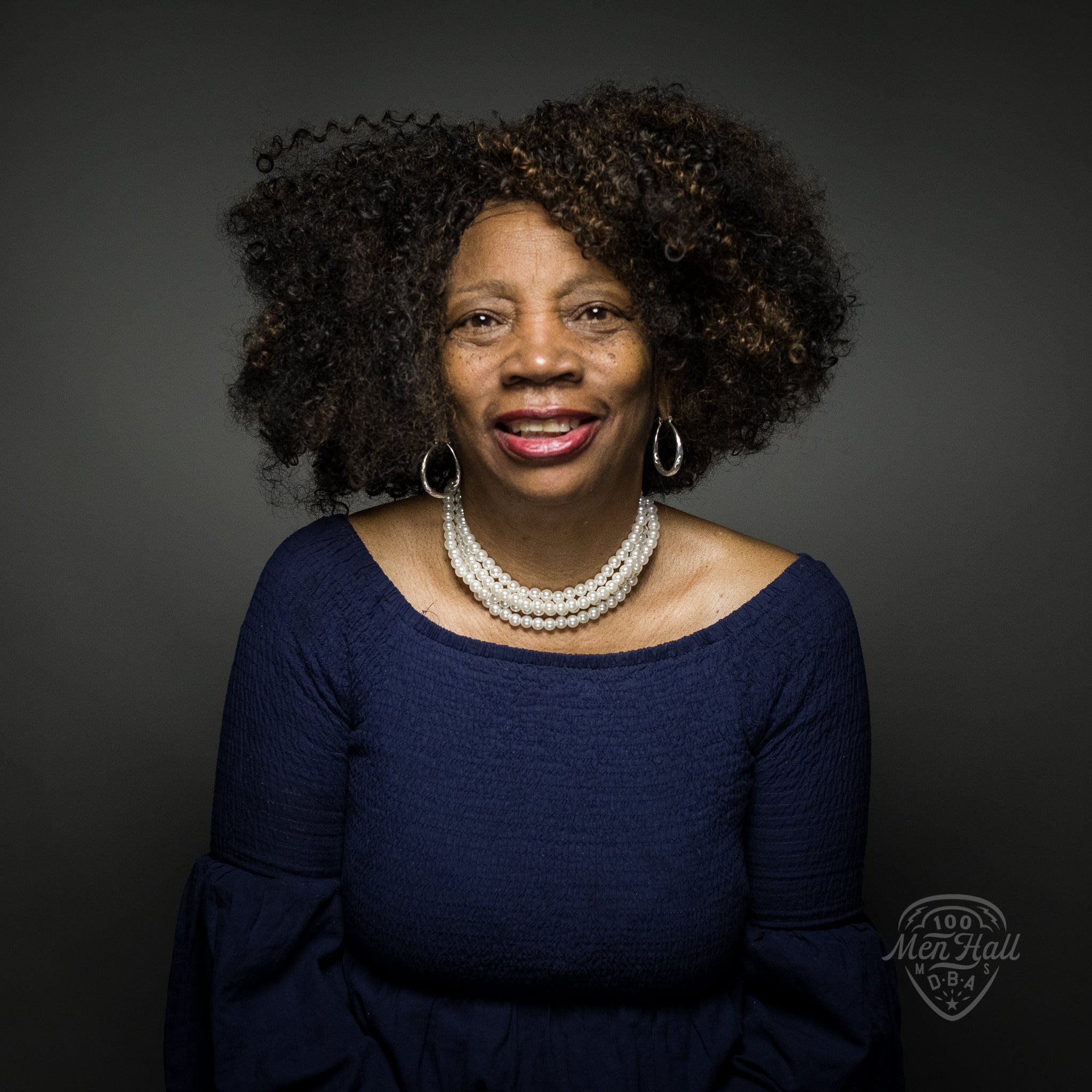 Ethel Parker Harrington
DAY 131 Ethel Parker Harrington photographed exclusively for the 100 Men Hall People Project (100MHPP). 
All my life I've been around the Hall. I'm a resident of Bay Saint Louis, and my mom and dad attended a lot of events here - the balls. I went to Valena C. Jones High School. So we would come here for dances because there wasn't much going on. Nettie Saucier was a gospel singer and she had a group and was connected with a lot of groups up and down the Gulf Coast. The posters would be up all over town. The Might Clouds of Joys came right through the Gulf Coast and played here. Bobby Blue Bland played here. They had a set of Siamese twins that sang gospel music and people would flock here to hear them sing. We would come on Fridays, the young people, to the dances. It was fun. We had one teenage place on Sycamore so when they had something at the Hall we were ready to come. My mom and dad went to Valena C. Jones, and they supported Saint Peter Claver even though it was a Catholic organization we were family, even though my people were Baptist, Catholic and Methodist. Bo and Dee would sing here. The good thing about this place, we were families; the music brought us closer together. I could never dance, I'm not a dancer, but I would come. My brother Albert is a pastor now and my sister Elaine has a gospel choir now. Then Phil Williams used to be here. I always enjoyed the gospel groups that came here. So it still goes on. We walked back from Washington Street, which was called the Bottom, we had the Alley and Backatown, and we had the St. Rose people. When the schools were integrated, it pulled us all together. School would be out for Lent so the Catholic kids could get their ashes. I had my wedding reception here in July 3, 1992. It was the Fourth of July weekend and it was hard to find a place to book. I think we paid $150 to rent it. My mom had her 80th birthday here January 10, 2009 and folks came from everywhere. My cousin James Lee who grew up here remembers the Hall.  
(Photo by: Gus Bennett | The 100 Men Hall People Project) 
____________ 
100MHPP RIGHTS USAGE TERMS: This official 100 Men Hall People Project (100MHPP) photograph is made available only for publication by news organizations and/or for personal use printing by the subject(s) of the photograph. The photograph may not be manipulated in any way and may not be used in commercial or political materials, advertisements, emails, products or promotions that in any way suggests approval or endorsement by the 100 Men Hall People Project or Rachel Dangermond.  
© 2019 The 100 Men Hall People Project (100MHPP) 
#100MenHall #100MenHallPeopleProject #mgcnha #heritagearea #GusBennett #Mississippi