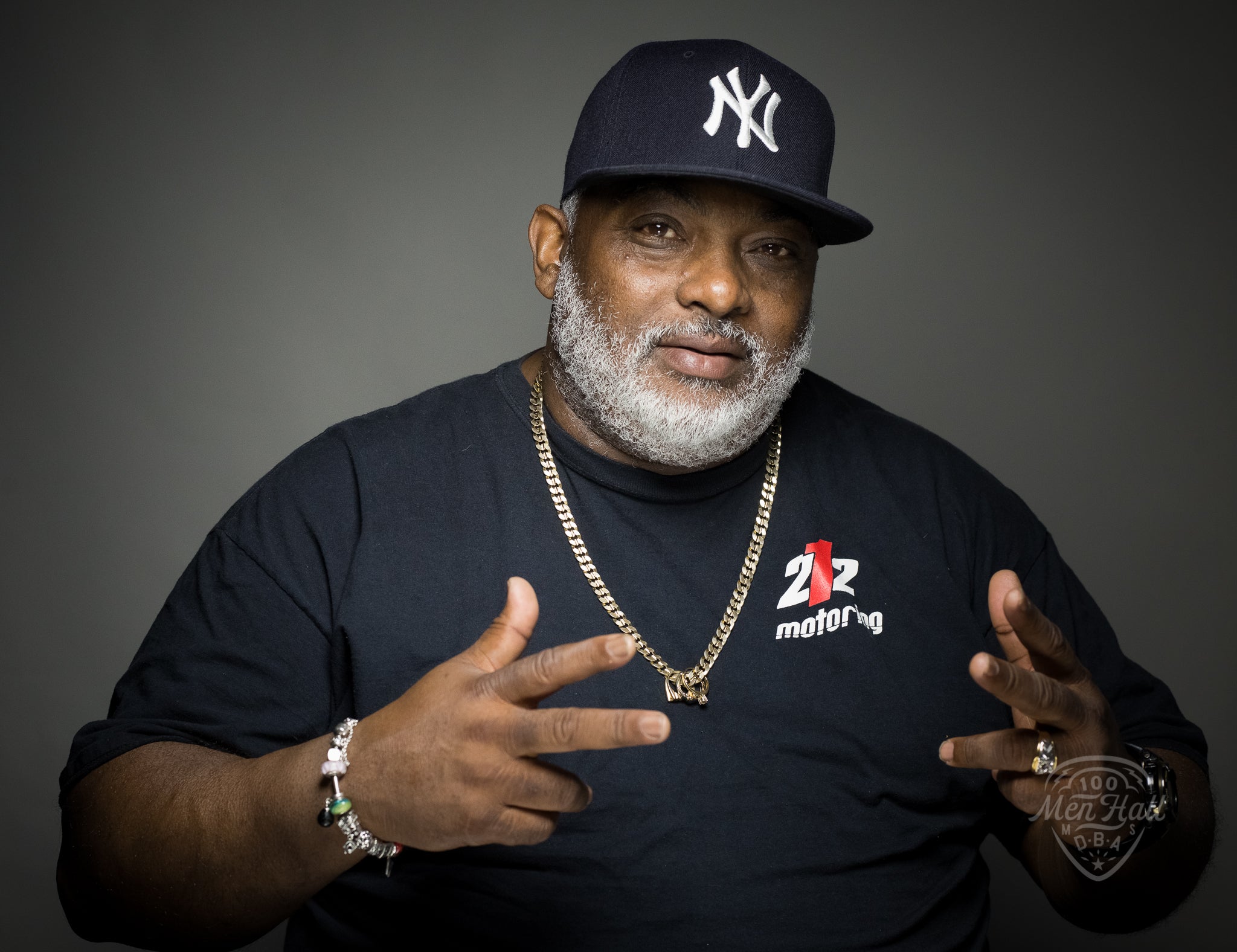 Scott Nichols
DAY 130 Scott Nichols photographed exclusively for the 100 Men Hall People Project (100MHPP). 
Years ago, I heard about the Hall when I got out of high school. I lived here briefly but spent most of my summers here as a child because both of my parents, Elodie Maurice and my dad, Sam Nichols, were here. Alvin Benoit was my cousin and we were both DJs known as Military Funk and we would DJ the Krack, and in Pearlington and spent a lot of time DJing here in the Hall for local events. I would bring the latest New York sound and y cousin would have the Southern sound. We did a lot of fashion shows and events for Ms. Jean Dorsey and for the Krewe of Real People. My sister Goldie (Fairconnetue) and my older brother Russell (Nichols) told me about all the real prominent bands and blues singers who used to come here from New Orleans and Alabama.  
(Photo by: Gus Bennett | The 100 Men Hall People Project) 
____________ 
100MHPP RIGHTS USAGE TERMS: This official 100 Men Hall People Project (100MHPP) photograph is made available only for publication by news organizations and/or for personal use printing by the subject(s) of the photograph. The photograph may not be manipulated in any way and may not be used in commercial or political materials, advertisements, emails, products or promotions that in any way suggests approval or endorsement by the 100 Men Hall People Project or Rachel Dangermond.  
© 2019 The 100 Men Hall People Project (100MHPP) 
#100MenHall #100MenHallPeopleProject #mgcnha #heritagearea #GusBennett #Mississippi