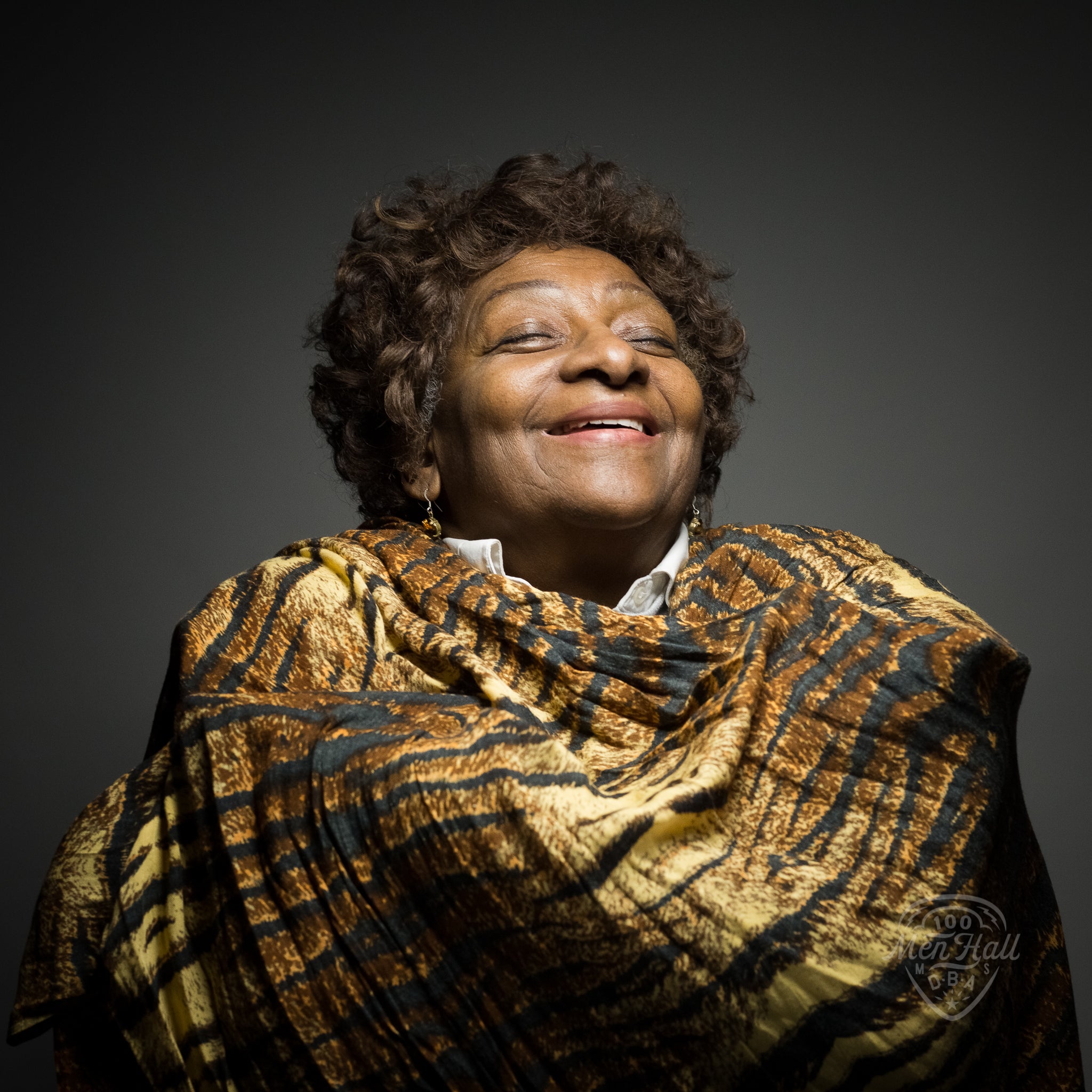 Joan Thomas
DAY 129 Joan Thomas photographed exclusively for the 100 Men Hall People Project (100MHPP). 
The last year I was here, was four years ago. In my 20's, I came for a fashion show when I finished college. When we moved to Bay Saint Louis, I was 16 turning 17, and Mama had control of our social life and so we didn't come here because she told us we weren't coming. We could go to school dances. Each time I came it was something connected with St. Rose. I didn't get to see any of the big names. I was only in Bay Saint Louis a year in a half in 1964. I finished high school at Alena C. Jones and then was gone to college. When I was in Jackson, I would go to the Elks Club and see all the bands.  Then got married and moved away. I did come to a manless wedding here.  
(Photo by: Gus Bennett | The 100 Men Hall People Project) 
____________ 
100MHPP RIGHTS USAGE TERMS: This official 100 Men Hall People Project (100MHPP) photograph is made available only for publication by news organizations and/or for personal use printing by the subject(s) of the photograph. The photograph may not be manipulated in any way and may not be used in commercial or political materials, advertisements, emails, products or promotions that in any way suggests approval or endorsement by the 100 Men Hall People Project or Rachel Dangermond.  
© 2019 The 100 Men Hall People Project (100MHPP) 
#100MenHall #100MenHallPeopleProject #mgcnha #heritagearea #GusBennett #Mississippi