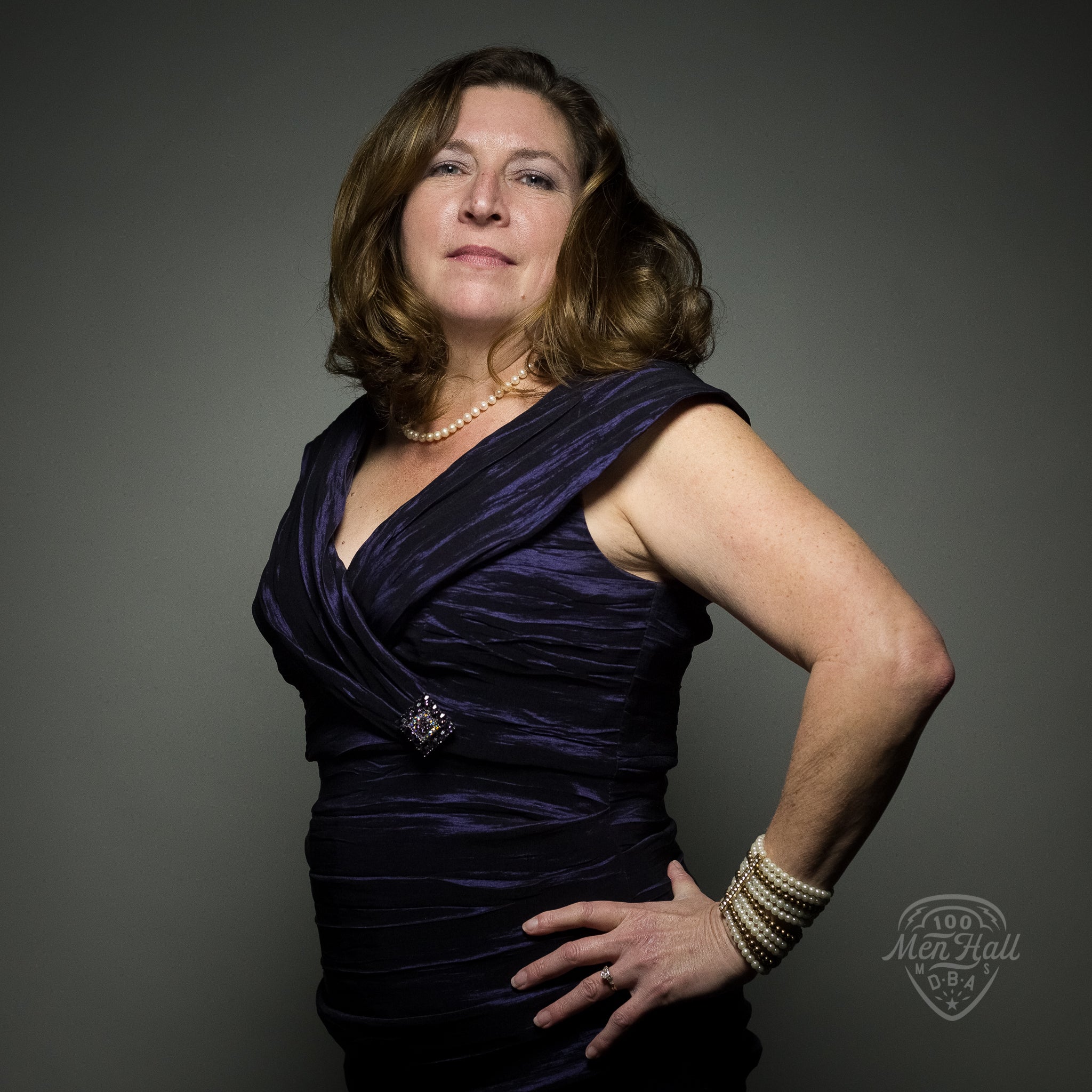 Cynthia Mahner
DAY 029 Cynthia Mahner photographed exclusively for the 100 Men Hall People Project (100MHPP). 
It was after Katrina when Jesse and Kerrie renovated that I first came to the Hall. I had a friend Ken Murphy who was on the board and he invited us to a few things and I was president of the Arts and we decided to have the Tarts and Tramps gala here for a fundraiser. That is how burlesque started for the Arts Hancock Country. Then we did another year and a lot of women wanted to be part of it and so then it evolved into the Raw Oyster Marching Club. The burlesque dancing freed my soul and it was a magical moment at the Hall.
(Photo by: Gus Bennett | The 100 Men Hall People Project)
____________
100MHPP RIGHTS USAGE TERMS: This official 100 Men Hall People Project (100MHPP) photograph is made available only for publication by news organizations and/or for personal use printing by the subject(s) of the photograph. The photograph may not be manipulated in any way and may not be used in commercial or political materials, advertisements, emails, products or promotions that in any way suggests approval or endorsement by the 100 Men Hall People Project or Rachel Dangermond.
© 2019 The 100 Men Hall People Project (100MHPP)
#100MenHall #100MenHallPeopleProject #mgcnha #heritagearea #GusBennett #Mississippi