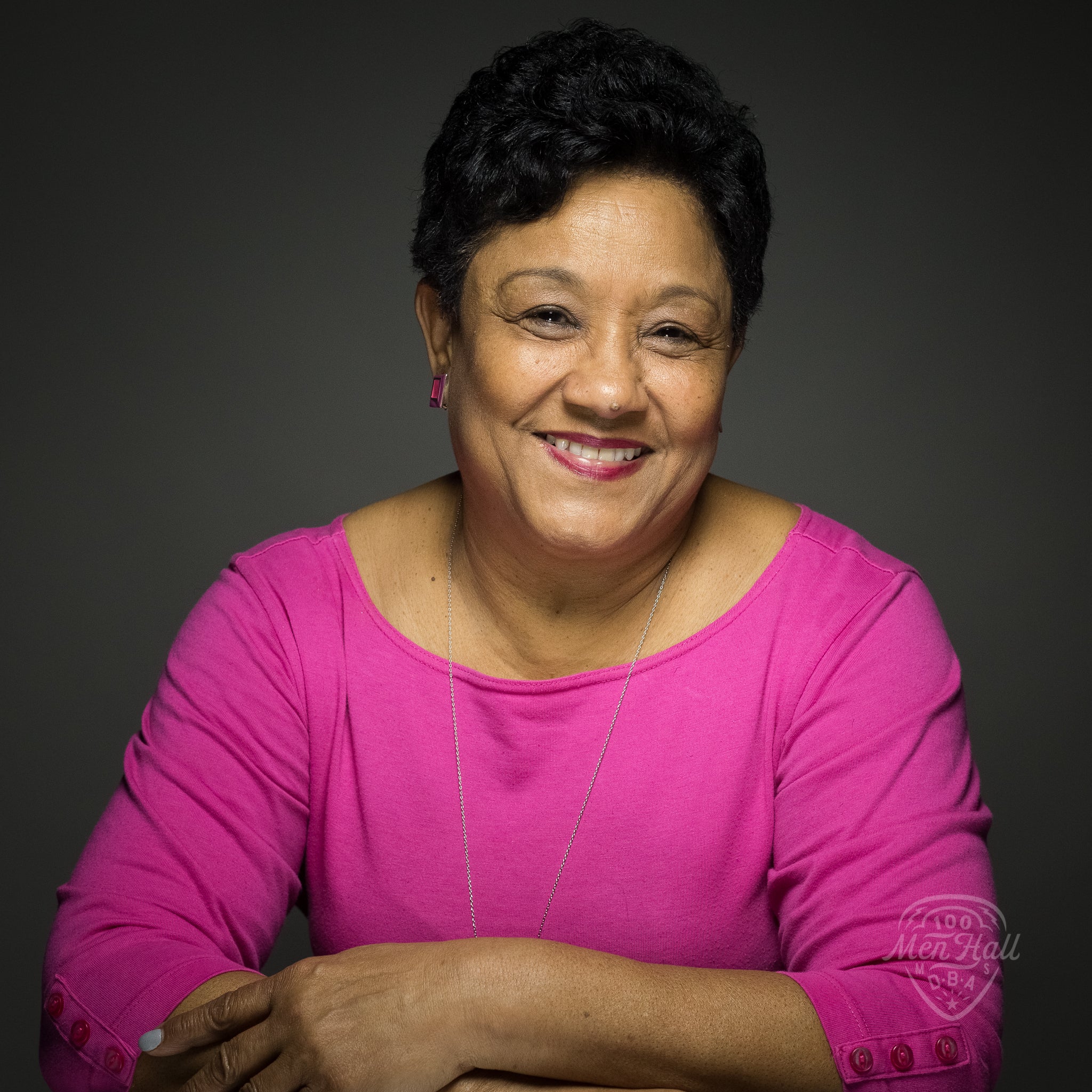 Darlene Labat Lee
DAY 122 Darlene Labat Lee photographed exclusively for the 100 Men Hall People Project (100MHPP). 
My grandparents, Joseph Sumner and Carmen E. Labat (she delivered me), came to the Hall. My dad, Bernard Labat, was a member of the organization. We performed at Mardi Gras balls and our parents had us involved in all of it. I am 12 years old in the photograph of the kids at the Hall [also on the mural]. I remember my grandparents getting ready to come over here to go to the dances. They saw Percy Sledge, Solomon Burke, Irma Thomas and Ernie K-Doe. When I got older I attended dances here too.   
(Photo by: Gus Bennett | The 100 Men Hall People Project) 
____________ 
100MHPP RIGHTS USAGE TERMS: This official 100 Men Hall People Project (100MHPP) photograph is made available only for publication by news organizations and/or for personal use printing by the subject(s) of the photograph. The photograph may not be manipulated in any way and may not be used in commercial or political materials, advertisements, emails, products or promotions that in any way suggests approval or endorsement by the 100 Men Hall People Project or Rachel Dangermond.  
© 2019 The 100 Men Hall People Project (100MHPP) 
#100MenHall #100MenHallPeopleProject #mgcnha #heritagearea #GusBennett #Mississippi