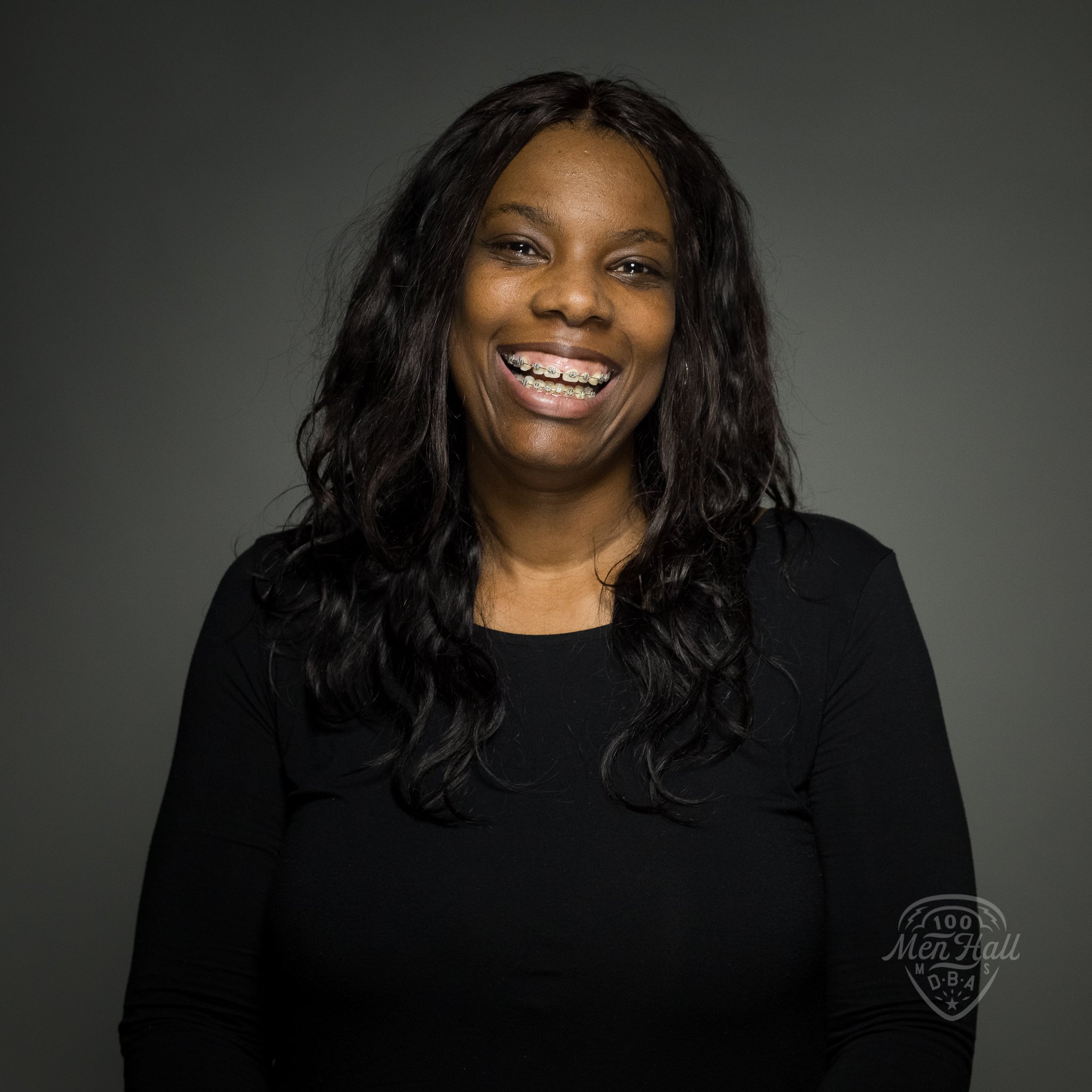 Tequila Hall
DAY 123 Tequila Hall photographed exclusively for the 100 Men Hall People Project (100MHPP). 
USM did an oral history project and I came to it. I was not aware of the Hall before, even though I grew up in Bay Saint Louis. I was actually in school at USM and one of my social work instructors came and spoke to us about the project and I thought wow, that's the town I grew up in. So I researched the 100 Men Hall and had no idea. When I came out that day for the oral history, there were people speaking and pictures and that's when I really found out about it. I'd have to say the concert with the clarinet player, Evan Christopher, was one of my most memorable moments here in the Hall so far. And then Unfazed played for the History of Mardi Gras at the 100 Men Hall event. That was so good too.  
(Photo by: Gus Bennett | The 100 Men Hall People Project) 
____________ 
100MHPP RIGHTS USAGE TERMS: This official 100 Men Hall People Project (100MHPP) photograph is made available only for publication by news organizations and/or for personal use printing by the subject(s) of the photograph. The photograph may not be manipulated in any way and may not be used in commercial or political materials, advertisements, emails, products or promotions that in any way suggests approval or endorsement by the 100 Men Hall People Project or Rachel Dangermond.  
© 2019 The 100 Men Hall People Project (100MHPP) 
#100MenHall #100MenHallPeopleProject #mgcnha #heritagearea #GusBennett #Mississippi