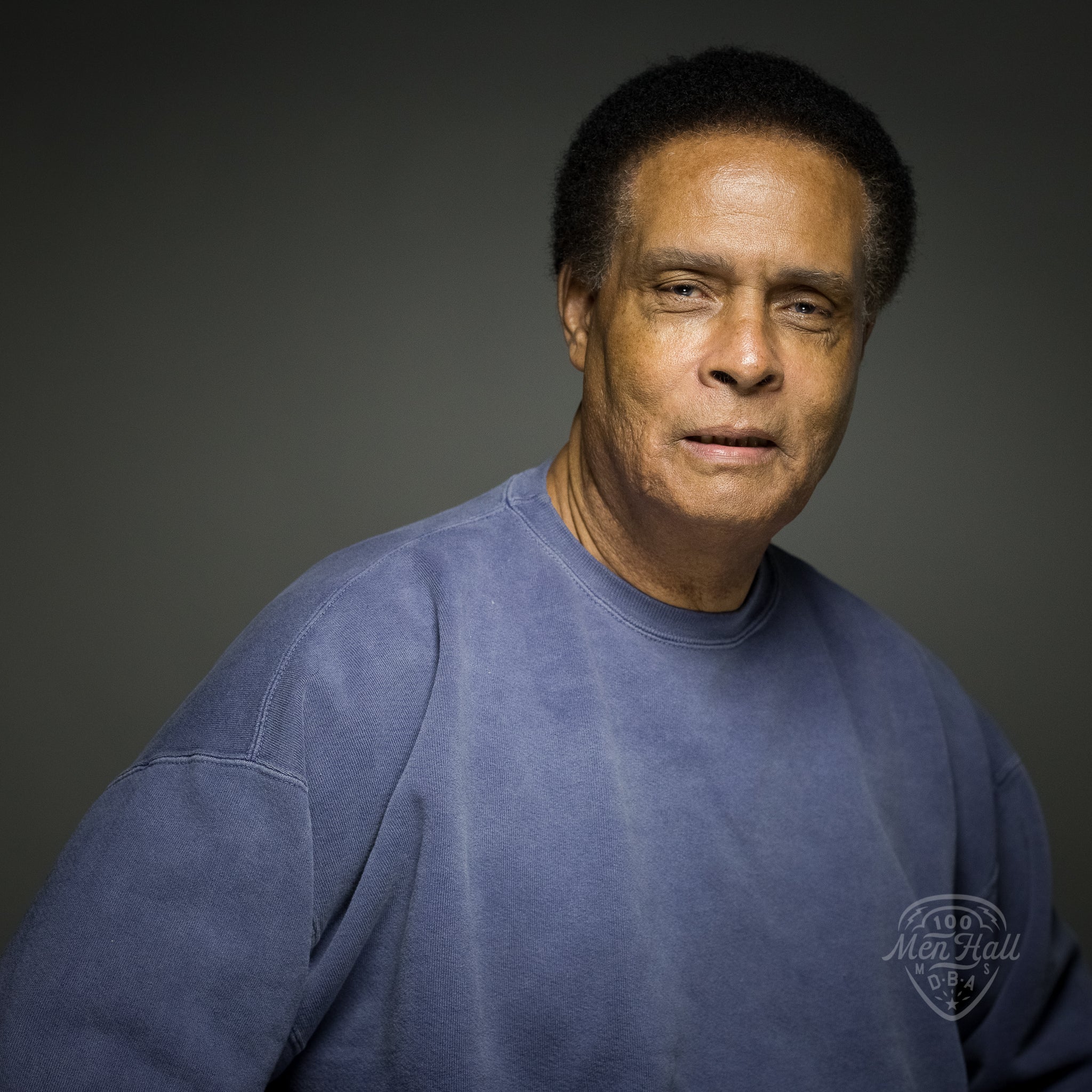 Lonnie Bradley Sr.
Day 082 Lonnie Bradley Sr. photographed exclusively for the 100 Men Hall People Project (100MHPP). My parents came to the Hall. I came as a teenager. On Mardi Gras day, the floats were parked outside – inside was the band with Harry Fairconnetue, and there was a dance after the parade. I was a young teenager. When I was older, I would come to Archie Bells and the Drells – that was the best – this place was packed with everyone doing the tighten up. Joe Simon, Sam & Dave, Irma Thomas - I came to a lot of them. They had the posters on the telephone poles at the corner and one plastered on the door of the concerts. I don't remember how much it cost, but I think it was either $1 or $5. My krewe is the Krewe of Real People, and I don't think we had balls here. My dad's club had Mardi Gras, the Bon Homies, and the Hall had the Merry Makers, the Mademoiselles. The concerts and as a young kid coming here were my favorite like after the parade on Mardi Gras day, all the different color floats and the Indians outside and it was nice and something to remember. We weren't supposed to be in here but on Mardi Gras day the kids snuck up in here and it was a big party. Back in the day when I was a teenager and a young man, my very early twenties, when the entertainers came here those were good times. I liked to dance.
(Photo by: Gus Bennett | The 100 Men Hall People Project)
____________
100MHPP RIGHTS USAGE TERMS: This official 100 Men Hall People Project (100MHPP) photograph is made available only for publication by news organizations and/or for personal use printing by the subject(s) of the photograph. The photograph may not be manipulated in any way and may not be used in commercial or political materials, advertisements, emails, products or promotions that in any way suggests approval or endorsement by the 100 Men Hall People Project or Rachel Dangermond.
© 2019 The 100 Men Hall People Project (100MHPP)
#100MenHall #100MenHallPeopleProject #mgcnha #heritagearea #GusBennett #Mississippi