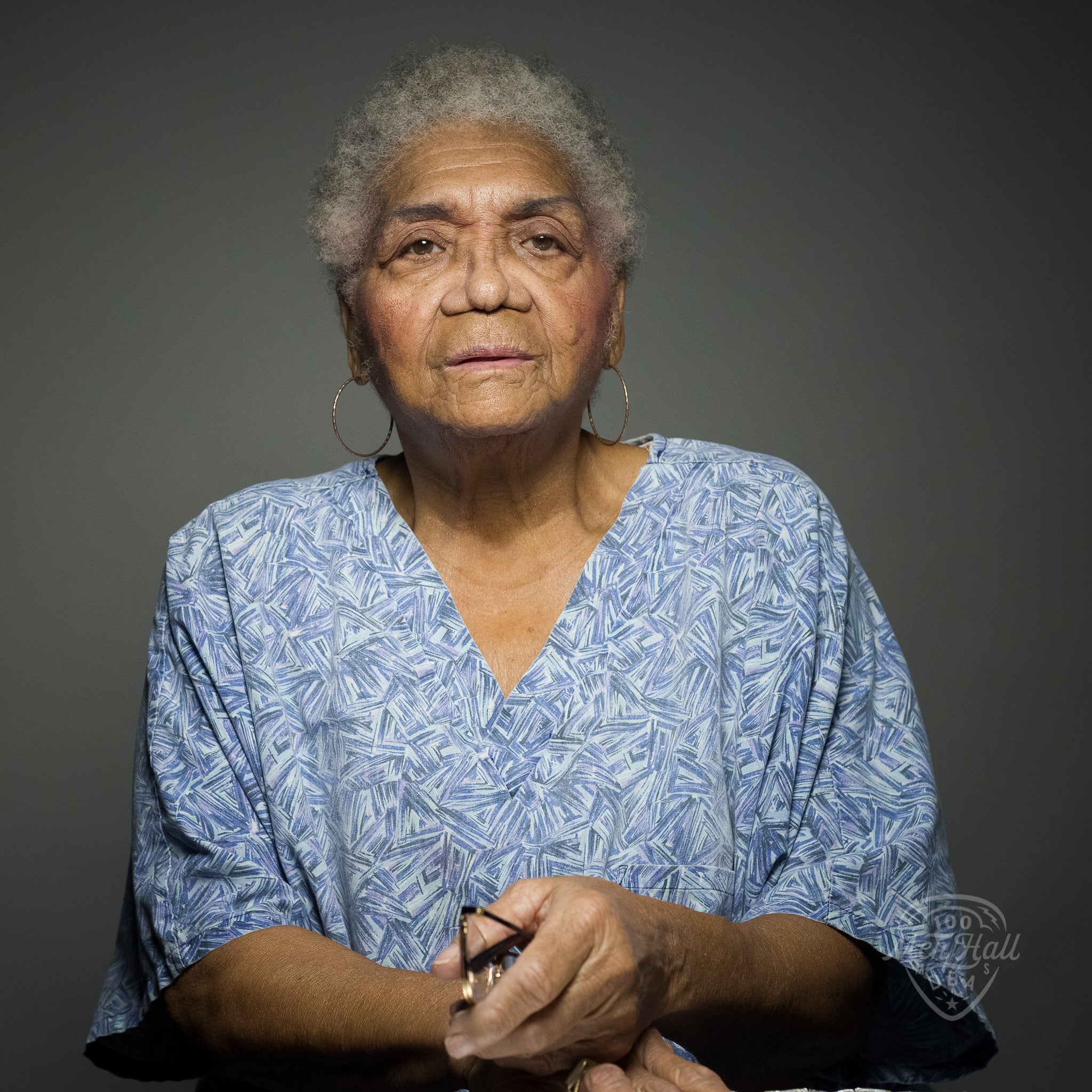 Dorothey Gardner
DAY 074 Dorothey Gardner photographed exclusively for the 100 Men Hall People Project (100MHPP).
Since I was a little girl I used to come after the parades. There used to be little dances here years ago. I used to see Irma Thomas. I think a long time ago Fats Domino came here too. I came to Carnival here. When I was a child, I used to costume here. My magical moment was when they had Mardi Gras balls. My children didn't come to the Hall. This was a beautiful, nice place. You could come here dancing all the time. They always had something here.
(Photo by: Gus Bennett | The 100 Men Hall People Project)
____________
100MHPP RIGHTS USAGE TERMS: This official 100 Men Hall People Project (100MHPP) photograph is made available only for publication by news organizations and/or for personal use printing by the subject(s) of the photograph. The photograph may not be manipulated in any way and may not be used in commercial or political materials, advertisements, emails, products or promotions that in any way suggests approval or endorsement by the 100 Men Hall People Project or Rachel Dangermond.
© 2019 The 100 Men Hall People Project (100MHPP)
#100MenHall #100MenHallPeopleProject #mgcnha #heritagearea #GusBennett #Mississippi