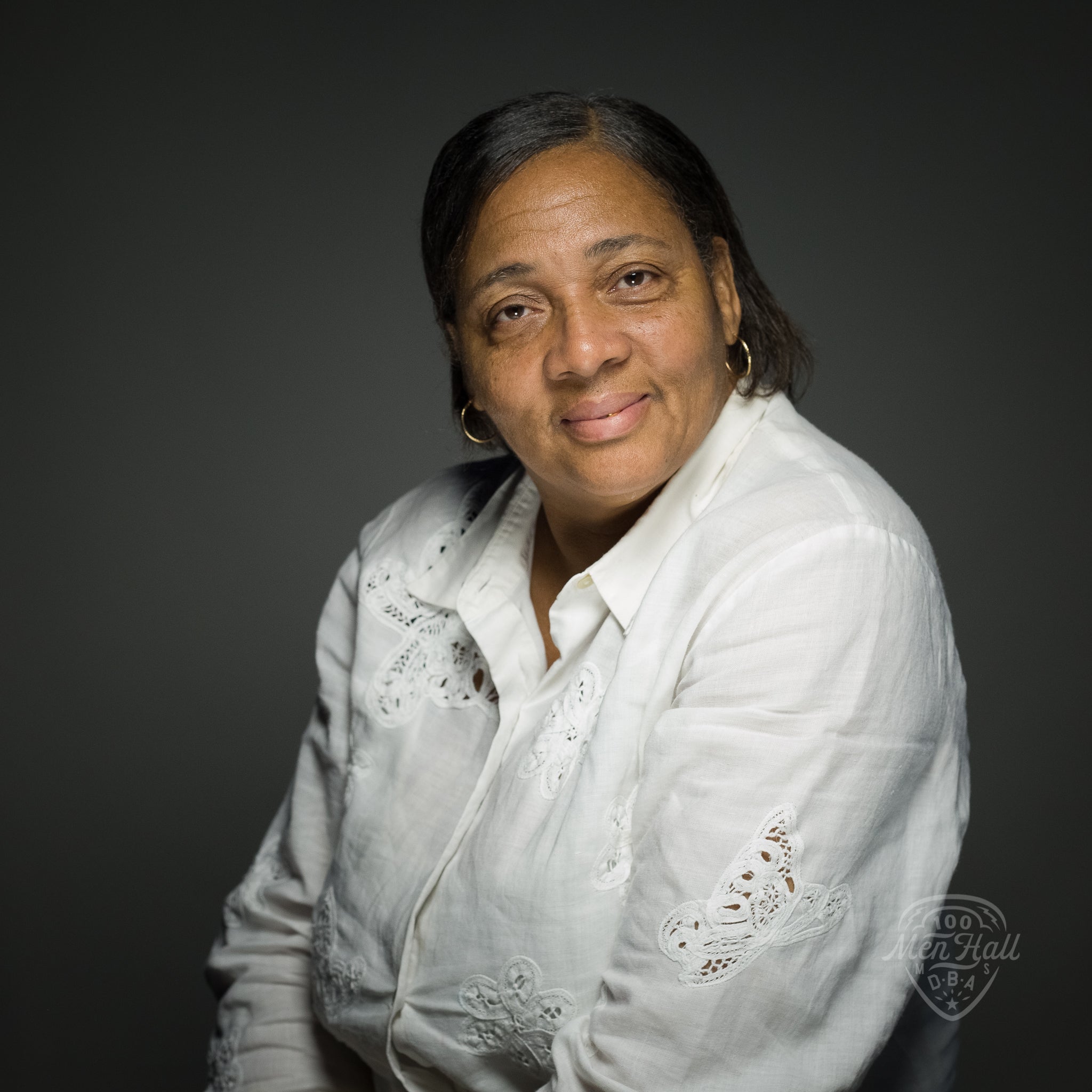 Tania Marie Price
DAY 073 Tania Marie Price photographed exclusively for the 100 Men Hall People Project (100MHPP).
My grandparents and my parents came to the Hall. I grew up with my mama's mama and her sister lived right over there, so we were all together. I was born in 1964 and came here to dance in 1978. We had DJs back then; we all paid to come to a party. If we weren't at church at St. Rose, we were at the 100 Men Hall. Everybody was spinning records. I came to a party where the Alley Gang was playing; it was fantastic, hilarious, it was good and I invited everyone to come, and me and my two sisters came. This was where Black people came to party. It was not segregation time but it just was how it was. We didn't start partying with them till recently, not that the Black people wanted it like that because Black people are friendly - we will take you in under our wing.
(Photo by: Gus Bennett | The 100 Men Hall People Project)
____________
100MHPP RIGHTS USAGE TERMS: This official 100 Men Hall People Project (100MHPP) photograph is made available only for publication by news organizations and/or for personal use printing by the subject(s) of the photograph. The photograph may not be manipulated in any way and may not be used in commercial or political materials, advertisements, emails, products or promotions that in any way suggests approval or endorsement by the 100 Men Hall People Project or Rachel Dangermond.
© 2019 The 100 Men Hall People Project (100MHPP)
#100MenHall #100MenHallPeopleProject #mgcnha #heritagearea #GusBennett #Mississippi