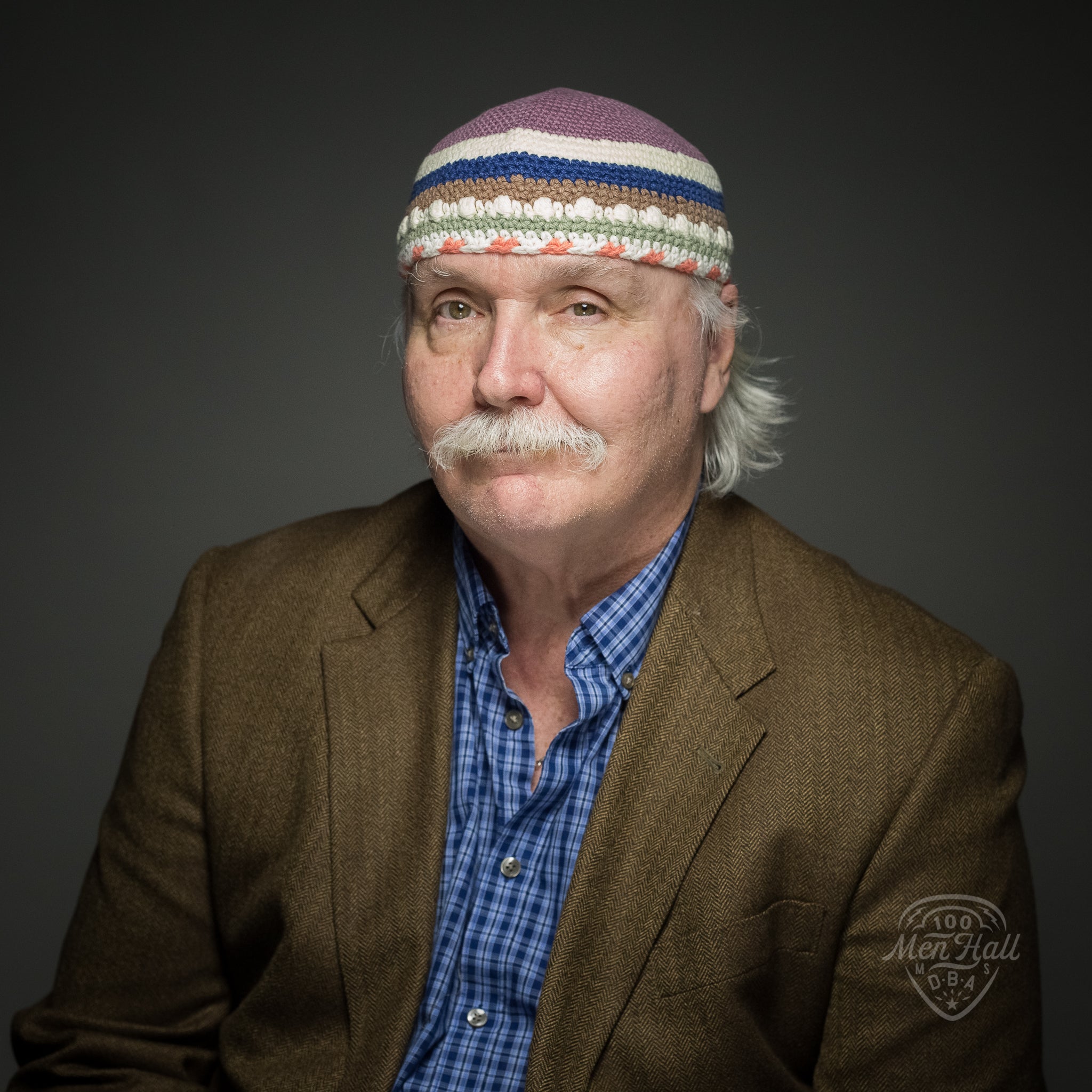 Ed Rafferty
DAY 189 Ed Rafferty photographed exclusively for the 100 Men Hall People Project (100MHPP). 
I'm from the area and learned about the Hall from John Bezou and Pat Murphy. It came to my mind when immediately following Katrina we found out it was going to be reopened. Saved. I came here as a performer with the Jumping Jukes with Pat Murphy, John Bezou and Neil Ladner. We played Blues. When we came in to audition there were ghosts in the place telling you what to play. What first hit me when I walked in was the ambience of the place. I had come in to do a sound check and everyone had already gone and I had the whole place to myself. That's when it hit me I wasn't alone. It's a great place and I'm looking forward to playing here again.  
 (Photo by: Gus Bennett | The 100 Men Hall People Project) 
____________ 
100MHPP RIGHTS USAGE TERMS: This official 100 Men Hall People Project (100MHPP) photograph is made available only for publication by news organizations and/or for personal use printing by the subject(s) of the photograph. The photograph may not be manipulated in any way and may not be used in commercial or political materials, advertisements, emails, products or promotions that in any way suggests approval or endorsement by the 100 Men Hall People Project or Rachel Dangermond.  
© 2019 The 100 Men Hall People Project (100MHPP) 
#100MenHall #100MenHallPeopleProject #mgcnha #heritagearea #GusBennett #Mississippi