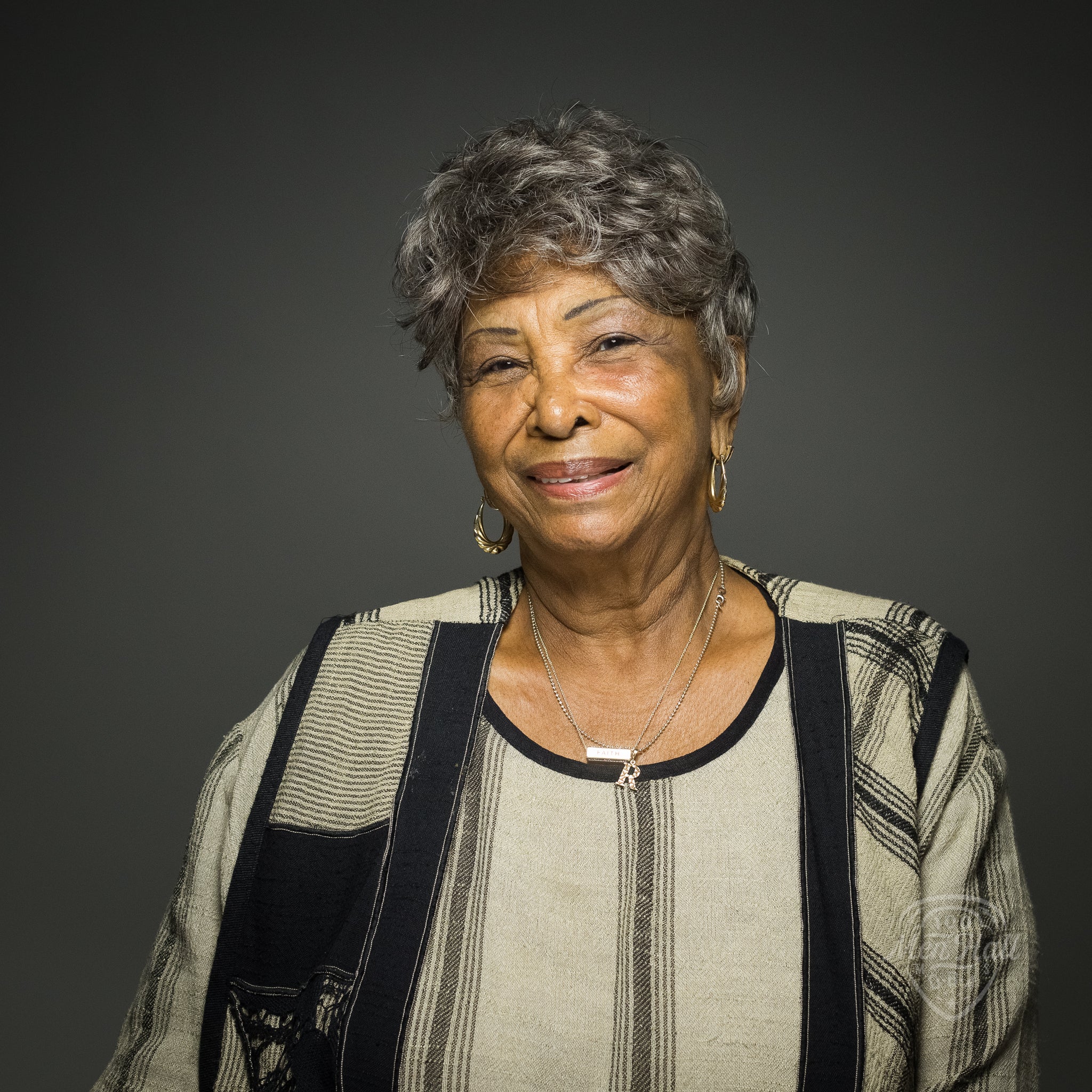 Geraldine Watson
DAY 191 Geraldine Watson photographed exclusively for the 100 Men Hall People Project (100MHPP). 
My mother and daddy were here. My mom was here more than my daddy. She came to the dances with the live bands, Johnny Adams, and we even had Guitar Slim, Johnny Taylor, Archie Bell and the Drells, Joe Simon, and Etta James. My husband, Riley Watson, was one of the Hundred Men and he got out just before they closed down. This was around the late 80s. I was in the Merry Maker Social Aid and Pleasure club. We helped the community and the children. I was the queen in 1977 of the Mardi Gras ball. When the Krewe of Real People started out they asked me to be their Queen. The ball was at Civic Center because this Hall was already gone. There was a lot of entertainment and we would come out and just party. When I was queen that was real magical. My king was Paul "Sonny" Garrett, Sr.  
 (Photo by: Gus Bennett | The 100 Men Hall People Project) 
____________ 
100MHPP RIGHTS USAGE TERMS: This official 100 Men Hall People Project (100MHPP) photograph is made available only for publication by news organizations and/or for personal use printing by the subject(s) of the photograph. The photograph may not be manipulated in any way and may not be used in commercial or political materials, advertisements, emails, products or promotions that in any way suggests approval or endorsement by the 100 Men Hall People Project or Rachel Dangermond.  
© 2019 The 100 Men Hall People Project (100MHPP) 
#100MenHall #100MenHallPeopleProject #mgcnha #heritagearea #GusBennett #Mississippi